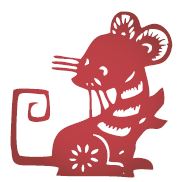 Rat
People born in the year of the Rat: 1900, 1912, 1924, 1936, 1948, 1960, 1972, 1984, 1996, 2008
Rat is a water sign. 2015 is the year of the Goat and it has Earth energy. In 2014, the rat clashes with the horse, so your career likely didn't go too well. There are career opportunities in 2015 which is a good sign for your prospect. However, you need to learn to pay attention to your action and avoid argument at all level. The job requires you to put in good effort to maintain it well.
In 2015, your money luck is average and going to be slower than your expectation. You need to invest most of your time to get what you want. The sign of money loss is there, thus you may find yourself spending money on your personal maintenance, car repair, bad investment or even cheated by a friend. You are reminded to be extra careful with your financial planning in 2015.
Do not engage in any dispute with villain to prevent money loss. Take note of your stress level in 2015. While your mind will be potentially on your career fully, you need to cater your body to sufficient rest and recovery. You need to watch your kidney, bladder and cardiovascular system and keep them in good shape.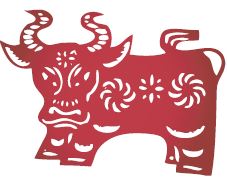 Ox
People born in the year of the Ox: 1901, 1913, 1925, 1937, 1949, 1961, 1973, 1985, 1997, 2009.
The focus for the Ox people in 2015 should be on their career. There are both opportunities as well as pressure. Expect to see a possibly change to land yourself in a new job. While there is competitors in your career environment, you have to work well with your co-workers in order to progress well. There is sign of wealth loss for the Ox people which might be expected to spend on car maintenance, bad investment, robbery or risk of being cheated. You need to invest carefully before handling out large amount of money.
Expect a busy year ahead and learn to take sufficient rest during busy schedule. You have to take care of your kidney, intestines, bladder and stomach area as it is likely to prone to sickness. Female Ox people will have better luck in meeting new partners in 2015, this will be good news for the single ladies out there!
Tiger
People born in the year of the Tiger: 1902, 1914, 1926, 1938, 1950, 1962, 1974, 1986, 1998.
Money opportunity is coming to the Tiger people in 2015! It is likely to be found among your friends, relatives or even co-workers, keep a look out for this. You are more arrogant and domineering in 2015, which is a negative sign in terms of relationships. You need to learn to be humble to avoid unnecessary enemies working against you. There is a leadership post possibility , so be expected to take up this challenge when you are tasked to the job. Keep a look out against bad investment, strong expenses for your house and car maintenance.
Due to the sign of wealth loss, be vigilant if travelling late at night to guard against robbery. Love is getting a good direction in 2015, this is especially good for the singles out there. Socializing and knowing new people is an advantage to seek for a new partner. Tiger people need to take care of their stomach, intestine and digestion systems.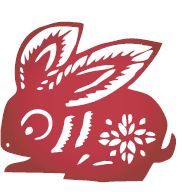 Rabbit
People born in the year of the Rabbit: 1903, 1915, 1927, 1939, 1951, 1963, 1975, 1987, 1999.
In 2015, it is generally a good year for the rabbit people as most of the auspicious stars is present. For your career luck, you are advised to look up for your friends for help if you require assistance, such as looking for a new job. It pay well to work with your manager or immediate superior as they will aid you in your chance of a promotion. The money luck in 2015 is among your friends or relatives. Call them out for a chat to discover potential new money opportunities!
Do however be humble when you have earn your pot of gold and plan for new financial investment. For the single rabbit people, you are likely to attract more suitors in 2015 and thus if you are seeking potential partner, you should attend different social platform to get to know more people. July and October are good months to develop these relationship further. Keep a look out for your nervous system and digestive system, as they tends to give you problem in 2015.
Dragon
People born in the year of the Dragon: 1904, 1916, 1928, 1940, 1952, 1964, 1976, 1988, 2000.
Expect a busy year in 2015 which is going to be a year of growth and personal improvement. A job promotion is possible but you are required to be put up to the task and take up the challenge. Invest your energy to develop good planning at work and your hard work will not be un-noticed! Be careful when you are driving on the road this year to avoid accidents. Avoid taking up new investment in 2015 and focus your energy on your career instead.
Money luck is on the weaker side. The energy may cause some conflict with your co-worker this year, thus it is better to contain the situation than to blow up the whole episode. You are likely to fall sick due to exhaustion from work. Remember to take periodic rest when your body requires them. You need to keep in check of your digestive system, stomach, muscle and your spleen.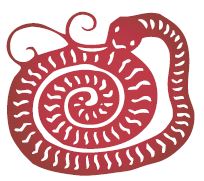 Snake
People born in the year of the Snake: 1905, 1917, 1929, 1941, 1953, 1965, 1977, 1989, 2001.
For the snake people, you need to plan for proper strategy at work so you can score yourself for a chance of promotion. You will require your co-worker to aid you for your chance to succeed, thus people relationship is going be the focus point this year. It will also build up your personal reputation as well as getting them from them when needed. For personal wealth and investment luck, you can try for August and September which are the autumn month to aid you.
Relationship can be a little rocky, so learn to have patience with your spouse. For the singles out there, it will be not too easy for you to seek a real partner, so take your time to build these relationship. If you travel overseas frequently, you need to be careful in 2015, as the accident rate is high. Do not engage in dangerous activities. It is recommended to avoid white and black events in 2015 to avoid clashes. Take care of your heart, stomach and digestion area in 2015.
Horse
People born in the year of the Horse: 1906, 1918, 1930, 1942, 1954, 1966, 1978, 1990, 2002.
2014 is a difficult and challenging year for the horse people. 2015 is showing better sign of an all rounder year. The Horse people will find career luck to be average this year, on the positive side, it also means the stress level is not going to be that high. Use the people around you, train and guide them so they can be your hands and legs for you to achieve your goal. People relationship is important, so you should spend time to improve them.
It is also a good year to start planning for your business strategy if you are running your own business as the creativity energy is strong. You will take your relationship to the next level thus a lot of time should also be focus on your loves one. Single Horse people can look out to socialize for potential partners during August and September. You need to watch your diet and take care of your cardiovascular and digestive systems in 2015.
Goat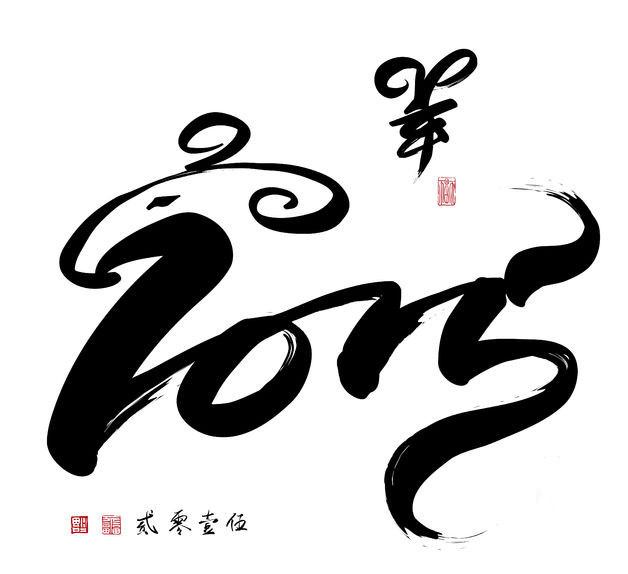 People born in the year of the Goat: 1907, 1919, 1931, 1943, 1955, 1967, 1979, 1991, 2003.
You need to stay low profile in 2015 as generally everything is not going to be in your favor this year. Competition is high in your career palace as you may find yourself vying for the promotion with another co-worker. If you do not get it, do not be disappointed and work harder for the next year. Your expenses is also going to increase and it is advised that you should not loan money out this year. Goat people, you need to spend more time with your spouse or partner if you are already attached, in case of competition.
For the singles out there, though it is not going to be easy seeking a new partner, you can still potentially search for one if you put in enough effort. Your digestion system and urinary system is the focus area that you should spent time taking care of them. Pay extra attention when driving on the road, when it is not in your year of favor, it is easy to run into accidents. You should not engage in any dangerous activities.
Monkey
People born in the year of the Monkey: 1908, 1920, 1932, 1944, 1956, 1968, 1980, 1992, 2004.
It is a happy year for the Monkey people as there is opportunities for wealth and money in 2015. You are likely to find yourself busy in pursuit of wealth. You should pay attention to all the money opportunities around you and invest your time heavily on them. Money luck is excellent in 2015. In August and September will be the best period for money luck.
For the attached Monkey people, it is a good time to consider for marriage this year as the energy is beneficial for you. If you are still single, you can look for your potential partner among your friends. Being a busy year also means you are likely going to exhaust yourself easily, sufficient rest is very important for you to catch up with your body. When you are driving on the road, be extra careful and you should not consider dangerous activities in 2015.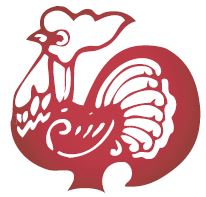 Rooster
People born in the year of the Rooster: 1909, 1921, 1933, 1945, 1957, 1969, 1981, 1993, 2005.
In 2015, Rooster people need to observe their career luck in 2014, if it was a good year to you, 2015 is going to be a breeze as well. However, to some Rooster people, you will have a lot of pressure on your job and finances. You should take this year to take on education and gain new level of knowledge. There are wealth opportunities in 2015, you might want to consider working with a friend or partner to obtain the wealth faster. For investment, you should avoid short-term investment, else you will lose money.
The love star is weak in 2015, so you need to exercise a lot of patience when seeking for a new partner. Consider attending more socializing activities than usual. You are likely going to work very hard this year to obtain your objectives, thus you should remember to rest enough and exercise regularly. You need to take care of your nervous system in case of anxiety problem.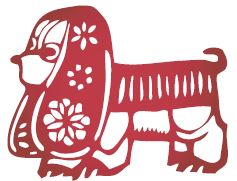 Dog
People born in the year of the Dog: 1910, 1922, 1934, 1946, 1958, 1970, 1982, 1994, 2006.
Dog people likely find themselves frustrated and irritated easily in 2015. You will have to learn to curb your temper, else it will jeopardise your work relationship and among your co-colleagues. You should focus your energy on your career and avoid investment in 2015. Your love luck is dim so spend more attention on your love ones if you are already married.
For the singles out there, you can increase your social activities during July, November and December to increase your chance of seeking a new partner. You need to take care of your stomach, spleen and digestive system in 2015 as they are more likely to run into problem. Plenty of rest is required if you work hard for your career.
Pig
People born in the year of the Pig: 1911, 1923, 1935, 1947, 1959, 1971, 1983, 1995, 2007.
You may be on the look out for a new job or work environment. Chances are you are likely going to end up in a good company. Your work effort in the company will be focus on your management of project and task, so as long you focus your energy on it, your reputation in the company is going to be excellent in 2015. This denotes to a good chance for promotion opportunities. Your money luck is quite promising this year so generate all your energy to complete the task on hand.
The love star is lacking this year so your love relationship will be slow to develop further. For the single, you can consider dating during March and April to improve your chance of getting a good partner. Take care of building pressure in your environment and learn to cope well. You should pay attention to your nervous system, stomach, spleen and digestive system in 2015.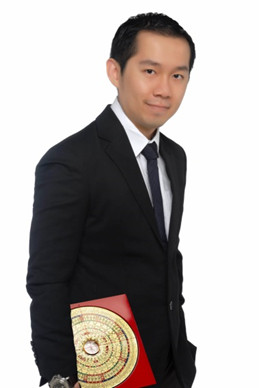 By Master Kevin Foong
At a young age, Kevin developed immense interest in Chinese Metaphysics, western astrology and numerology. He started to learn from various masters in Hong Kong, Taiwan, China, Singapore and Malaysia. Master Kevin is known for his accurate Bazi reading that predicts events, to help his clients to make important life decision on wealth, health and relationship. He is the founder of Kevin Foong Consulting Group, a global organisation devoted to the teaching of Feng Shui, Bazi, Man Xiang and other Chinese Metaphysics studies.
For more information, go to www.kevinfoongcg.com
If you find this article useful, do click the 'Like' button at the bottom of this article.
This article was first published in The New Age Parents Dec 14 / Jan 2015 e-magazine
If you find this article useful, do click Like and Share at the bottom of the post, thank you.
Want to be heard and seen by over 100,000 parents in Singapore? We can help! Leave your contact here and we'll be in touch.