Ever been informed of a little too much information on your friend's children on Facebook, Twitter or Instagram? In particular, details that were best kept intimate? We investigate the implications of 'oversharenting' and the 'fakebooking' phenomenon.
Oversharenting and Fakebooking
The term "oversharenting" – the tendency for parents to share too much information and pictures of their children online was coined by Steven Leckart in the Wall Street Journal in 2012. The media has been a popular platform for sharing news with the online community. Some parents get so desensitized to it that parenthood seems to be performed online. There is the "fakebook" phenomenon thrown in the mix too. Positive posts of near perfect parents and children make up the steady stream of updates. While there is nothing inherently wrong with this, it does create a false persona and alienates people in indirect ways.
We Are Not Who We Seem To Be
Recent studies have shown that the online persona is a projection of a person's desired true self. Idealised versions of ourselves – feelings trimmed with fancy words, pictures of your immaculate house posted, busy lives, spiritual posts – feed into what you want others to believe you are. In addition, people are less inclined to air 'dirty laundry' in public media, but because of this people are often led to believe other peoples' lives are much better than our own, shares Jill Smokler, founder of online parenting community Scary Mommy.
There is also a danger by viewers to evaluate people by what they see online. Just because another parent does not post about all the baking and art and craft she does with her children does not mean she is not doing it. A very busy feed does not signify a more active life. Furthermore, it is a choice not to post personal pictures.
Life does not revolve around how many "likes" you get to give the rating on how one is living life. For the digitally controlled, it may be a choice not to get on the merry go round of online validation. I do know of a considerable number of parents who intentionally do not post family pictures but choose to connect over Skype and email pictures.
There is great danger in losing the ability to think and see people outside of digital media and judging them based on what they do not post.
Online Safety Concerns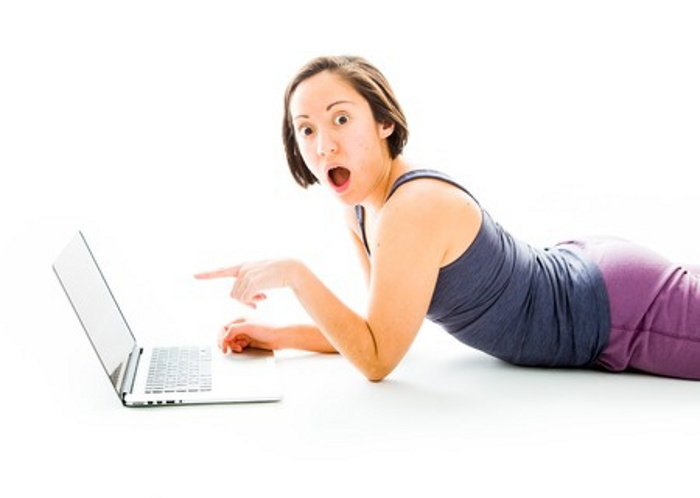 Sharing simple anecdotes and photos are not all bad. Judith Donath, the author of The Social Machine, felt that motherhood can be very isolating and the internet may be a means of socialising. It is a common medium to share with extended family and friends and to get up to date in one another's lives with just a few convenient clicks.
However, it is also a fact that many people either do not bother to restrict viewing settings or prefer to distribute their posts publicly. Images can, of course, be redistributed and edited by others in many ways but many seem not to consider this.




Kathy Simovska, national manager of Child Wise, Australia's leading international child abuse prevention charity, cautions the potential danger of posting personal information online which makes it easier for child sex offenders to target children and find out more information than they could otherwise. "I don't think parents realise strangers can see the information they post online." Some photos go viral just by different related persons liking them or secondarily sharing them.
She has these tips for oversharents:
Think before you post
Avoid identifying information of your kids and yourself
Check privacy settings and updates
Consider accepting tags by others & accepting friends requests
Turn off location devices
Look back over past posts and see what is viewable to others
Digital Legacy Of Our Children
Nowadays it is not uncommon for parents to create Facebook accounts for their newborn children, or even posting updates in first person. There is a balance needed between that thrill of posting photos effortlessly with near instant response versus the need to give your child that space of privacy and choice. This is a difficult but necessary area to contend.
Steven Leckart says it well in The Facebook Free Baby, "It's not that I want my son to remain hidden from the world. I just want him to inherit a decision instead of a list of passwords and default settings. If he takes part in social media, he'll eventually do so on his own terms, not mine. (At what age? No idea. I'm new at this!)" There's got to be a balance between oversharenting and considerate sharing.
By Som Yew Ya
This article was first published in The New Age Parents e-magazine
Do you find yourself "oversharenting"? What limits do you set on your children's lives online? Share your comments below.
If you find this article useful, do click Like and Share at the bottom of the post, thank you.
Like what you see here? Get parenting tips and stories straight to your inbox! Join our mailing list here.