Kumon is the world's largest after-school learning programme with a good reputation in my parenting groups.
The Kumon Method gifts your child the joy of learning by allowing him to learn according to his ability, and not age nor school grade. This is liberating as students are not compared against their peers, but against themselves to be the best they can be.
Kumon has provided the "Just-Right" level of study to over 4 million students in 51 countries and regions. Photo: Kumon
To help your child become independent, resilient learners, the Kumon Method levels up your child's math and reading ability based on his own pace. Growing your child's love of reading translates into good writing and comprehension skills essential for any subject in school.
What Life Skills Do Parents Want Their Children To Have?
More than half a decade ago, Kumon founder Toru Kumon had the foresight to foster the mindset for self-learning in his son who struggled with Mathematics in school.
He created materials that enabled his son to progress on his own just by studying for half an hour every day, which led to his son even advancing beyond his grade.
Seeing how his son's academic ability improved, Toru Kumon expanded his learning method to the children in his neighbourhood, and subsequently to as many students as possible.
To understand what life skills today's parents want our children to have, research by Blackbox commissioned by Kumon in 2018 revealed these five skills:
Building Confidence – Being brave enough to speak up and ask questions.
Communication Skills – Interactions with their peers, teachers and parents, and having the ability to voice their thoughts and discuss problems and solutions.
Social Skills – The ability to make friends and socialize, which helps to build their networks in the future.
Self-Motivation and Independence – Understanding the importance of education and not needing external push to study. Having the self-discipline to complete and revise work on their own.
Passion for Learning -Ensuring that they do not think that studying becomes a chore. Enjoying the subject enough to ensure that they want to find out more and do well in the subject.
How Does The Kumon Method Help Your Child With Life Skills?
Kumon gives your children a safe space to grow and explore their abilities. According to Teacher Jamie, who has been teaching at Kumon for nine years, Kumon worksheets are specially designed to enable students to advance in small steps while learning at the "Just-Right" level most appropriate for them.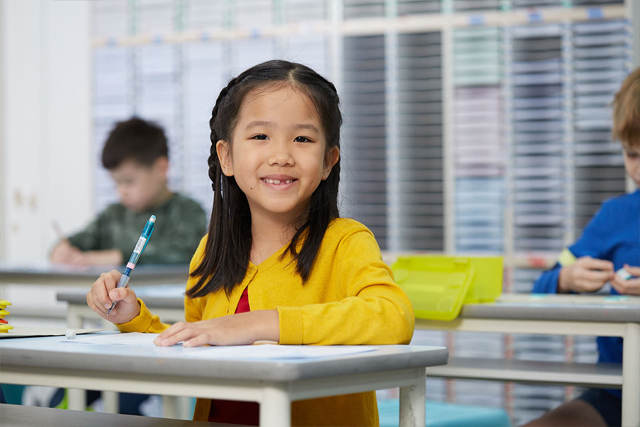 Kumon gives your child the best environment to develop long term skills, such as independent self-learning. Photo: Kumon
Aloysius Kerk is a Primary 2 student who has been attending Kumon classes for over four years since he was a toddler. His mother, Hui Ling, appreciates the safe space that Kumon provides for Aloysius to learn and take on new challenges.
"He is very familiar with the environment and feels a sense of belonging. The teachers are approachable and he knows them personally. When teachers build positive relationships with students, the classroom becomes a safe learning-friendly environment where students feel more confident to take on new challenges and stretch their intellect to higher levels," describes Hui Ling.
What Is My Child's Journey With Kumon Like?
Teacher Jamie, who is currently an instructor at Punggol Northshore Drive, elaborates, "At the complimentary Parents Orientation, the instructor will meet you to assess your child's current ability via the Kumon Diagnostic Test. Based on the results, the instructor will set up a study projection chart that will help you track your child's progress and key milestones you can expect along the months."
Your child attends Kumon classes twice a week. In class, after he completes the worksheet, his instructor guides him through his corrections. There is no time limit to complete the worksheet, which reduces anxiety in children who tend to be stressed by time limits. Every student does their own work quietly at their own pace.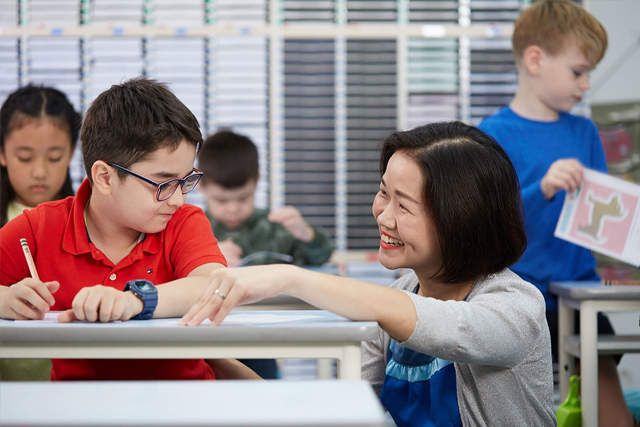 The ambience at Kumon centres is peaceful yet purposefully full of structured activities to engage your child in independent learning. Photo: Kumon
Your child also takes back a series of worksheets to do as daily homework and the worksheets are arranged in order of difficulty. Each worksheet provides a bite-sized exercise that gives him the chance to apply what he learnt in the previous worksheet.
With time and daily practice, each successive worksheet will incrementally advance his understanding of the subject one step at a time. He will also learn how to do self-corrections in class while having the opportunity to approach his teacher for questions he really cannot solve.
"With Kumon's system, your child develops his ability to learn independently, self-correct his mistakes and how to ask for help when he cannot solve a problem by himself," Teacher Jamie asserts.
Over time, his self-confidence improves when he notices he is progressing at a steady pace. His progression week-by-week will be plotted against the study projection chart, and his daily progress is recorded by the Kumon instructor.
With these records, the instructor can track the rate of his progress and adjust the instruction accordingly. The instructor will also communicate regularly with you on your child's progress.
How Far Can My Child Grow With Kumon?
In Singapore, Kumon has curricula available in English, Mathematics and Mandarin from preschool to pre-university level. Starting your child early with Kumon at the preschool or primary level will strengthen their learning and life skills in their secondary and pre-university years.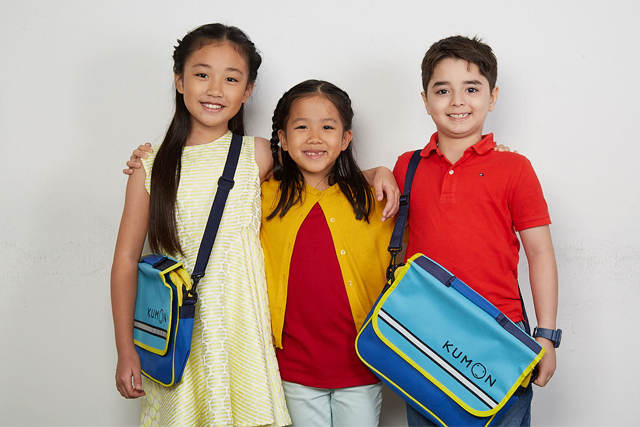 Regardless of where your child starts his Kumon journey, she can progress at his pace to develop her understanding as fast as she chooses, even beyond her current school grade. Photo: Kumon
Wong Xi En is a Kindergarten 1 student who has gained the confidence to try problems and develop capabilities beyond her school grade. Her father, Dennis Wong, shared how his daughter has benefited from the Kumon Method.
"Xi En has become a confident child with a strong desire to learn. Whenever I see that glow on her face, I reckon she knows that she will be learning something new in class. Xi En is now more willing to try new challenging problems on her own, even outside of an academic setting."
The father has received feedback from her Kindergarten teachers that his daughter's learning capabilities were ahead of her peers; especially so in terms of her penmanship ability and mathematics mastery.
"She is an independent student in class and also has been able to guide her classmates with assigned tasks," the father adds.
Teacher Jamie explains, "Some students may start at a level below their expected milestone, but with Kumon, they can catch up and even learn beyond their school grade. To encourage our students to be the best they can be, we hold an Advanced Student Honour Roll to reward students who are studying ahead of their respective school grades."
"There is also an annual Advanced Student Forum, held at the national level, for students who complete the Kumon programmes or who are studying at levels 5 years ahead of their school grade."
Kumon students learn based on their ability, and Kumon centres aim to be inclusive. Teacher Jamie reveals, "We have students with autism, dyslexia, hearing aids and Global Developmental Delay who attend Kumon classes. We discuss with their parents on how to accommodate any specific arrangements to help their child be in an optimal environment to learn."
How Do I Learn More About The Kumon Method?
You can register for a complimentary Parents Orientation at your preferred Kumon Centre to understand more about how your child can develop life skills with the Kumon Method.
Kumon classes are $140 per month per subject, regardless of age. There are two classes a week, and you can choose the timings with your preferred centre. Kumon offers English, Mathematics and Mandarin courses.
The monthly fees include daily worksheets provided for both class and home practice. Newly-enrolled students pay a $40 one-time registration fee regardless of the number of courses enrolled.
You can visit kumon.sg for more information and updates of special promotions. Start your child early on the Kumon Method to develop a good foundation of life skills for his future success.
This post is brought to you by Kumon.
By Julia Chan.
* * * * *
Like what you see here? Get parenting tips and stories straight to your inbox! Join our mailing list here.
Running a service or business targeted for parents? Reach out to a wider audience in our Best Enrichment Classes compilation. Leave your contact details here and we will get in touch with you.