If you have this card, chances are you would have used it at NTUC FairPrice, collecting LinkPoints from My First Skool, buying cheaper tickets to Pororo Park and Tayo Station, or getting special consultation' rates at SBCC Baby & Child Clinic.
But becoming a union member is not just about paying $9 a month to be entitled to special deals.
Beyond the many privileges, assistance schemes and training subsidies available for members, there is a bigger meaning of being part of Singapore's Labour Movement.
More Than Just A Membership Card
Have you been in a situation where your company suddenly changes its employment terms, making it harder for you to spend time with your family?
Or faced unfair dismissal after you informed your boss that you are pregnant?
If you have a challenge and wish to bring up your views or suggest solutions to your employer, chances are, little will be done if it's just you alone.
It can be hard for a single voice to be heard.
But, what if there is another avenue for you to share your views?
What if you knew, there are working parents out there, in the same boat as you, struggling with the same issues?
What if you have more people backing you up to make a difference?
This is what being part of a union is – giving you a collective voice to share your point of view, concerns, wishes and grievances; to let your employer know that it's not just you alone who thinks or feels this way.
It is joining forces with other people in the same boat as we are, as a sign of solidarity that we all stand together to make things better for us and our fellow workers.
#1 Standing Up For Better Wages For All Workers
Even if you have a comfortable white-collared job, with a stable income and rosy career prospects, there is no guarantee this will always be the case. There are also many parents who are struggling to earn more or to even find jobs.
Becoming a union member means you're joining a movement that represents you to negotiate for better wages.
Meet single mum Alice Teo. Making ends meet as a security officer was tough, until she had a 20% pay increment, thanks to the Progressive Wage Model (PWM) that her union (the Union of Security Employees or USE) negotiated for with employers and government.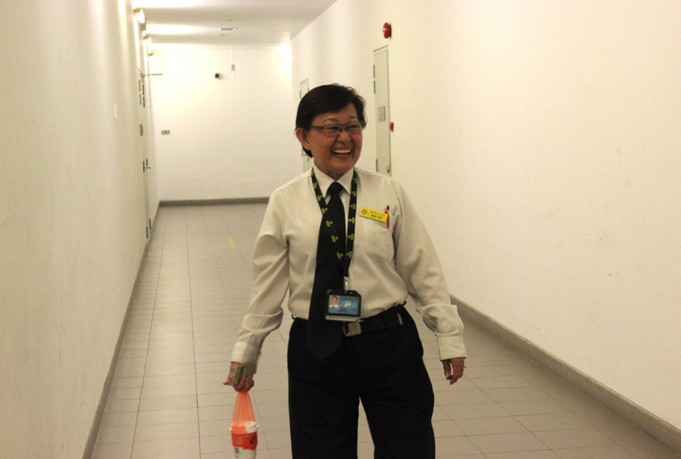 Having a higher basic salary also means a higher overtime pay for Alice Teo, which is crucial for her to cope with her family's monthly expenses.
But unions aren't just satisfied with PWM alone to raise wages, skills, productivity and careers.
| | |
| --- | --- |
| Category | Examples of Employment Terms and Conditions Unions Collectively Bargain For |
| Career | Progressive wages and career paths |
| Leave | Annual leave, family-care leave, childcare leave, sick leave, compassionate leave and exam leave |
| Allowances | Good attendance, laundry, meal allowance |
| Training | Additional upgrading initiatives, courses and grants |
| Benefits | Retrenchment benefits, additional insurance coverage, medical benefits |
| Working Conditions | Flexi-work arrangements, additional workplace safety and health measures, redeployment during downturn, more favourable re-employment terms |
Unions also negotiate for annual increments, bonuses, allowances and incentives to improve wages. Unions do not only represent rank-and-file workers, but can also represent PME members.
June Lim is a PME who was retrenched twice. After her first retrenchment, she quickly joined her union (the United Workers of Electronics & Electrical Industries or UWEEI).
UWEEI had negotiated for higher retrenchment benefits and even a training fund to tide her over her second retrenchment.
"I was only supposed to get one week's pay because I had worked there for less than three years, but I received a month's pay as the union had negotiated with the company for the (higher) payout", says June, on how her union helped her through her second retrenchment.
#2 Looking After Our Welfare
Raising a family and managing our careers aren't easy to balance at the same time.
We need all the help we can get. All it takes is to ask the right people.
Meet Irwan, who in the past, had to support his family of five on less than $1,200 a month, living a nomadic life of moving from place to place as they did not have a place to call their own.
Things took a change when he joined the National Library Board and met a caring colleague who connected him with a union leader from the Amalgamated Union of Statutory Board Employees (AUSBE).
Irwan joined the union as a member and benefitted from assistance schemes from NTUC's U Care Fund, such as the U Stretch vouchers, U Care Back to School vouchers and study grants for his children, which eased his financial burden.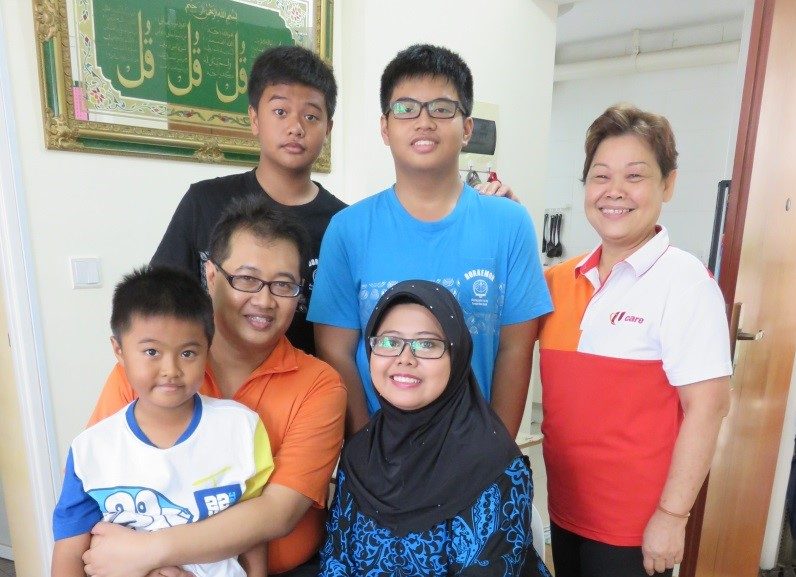 With a stable job and financial assistance, Irwan could better focus on looking after his family, which included finally being successful at balloting for their first BTO flat. Above is a photo of Irwan and family with AUSBE union leader Lai Meng at their flat.
Irwan had also grown closer to his parents and recently tapped on his eldercare leave to look after his dad.
He was thankful as his union had negotiated for eldercare leave to be included in the Collective Agreement, a legally-binding contract of workplace terms and conditions, which both the management (of NLB) and his union had agreed upon.
Unions look after members and their families during times of hardship, when members face medical issues or even lose their lives. With hardship grants and
#3 Enabling Better Work Prospects
A McKinsey survey estimated 800,000 jobs in Singapore will be automated away by 2030. In 12 years' time, do we have the necessary skills to move onto our next job or another industry?
Suba D/O Kumaran began her career as a Clinic Assistant in Tan Tock Seng Hospital (TTSH). As her skills and competency improved, she started manning the registration and billing counters as a Patient Service Associate (PSA).
But her career hit a standstill as her wage and progression were limited because she could only perform non-clinical duties. Soon some of her duties would be taken over by technology, putting her job at risk.
To enable workers like Suba to have better work prospects, the Healthcare Services Employees' Union (HSEU) and TTSH developed the PSA framework where Suba could pick up clinical skills to extend her career runway.
As a result, she has risen to co-manage a team of 34 Patient Service Associates (PSAs) with another supervisor, all while raising a family of three children in a pro-family environment.
Union members can tap on NTUC's Union Training Assistance Programme (UTAP) and various initiatives by the unions to learn future-ready skills, and move into jobs of the future.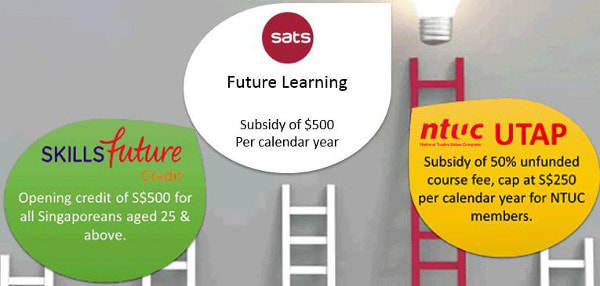 The Air-Transport Executive Staff Union (AESU) worked with SATS management to co-identify 30 recommended SkillsFuture courses, and negotiated with management to provide additional $500 training fund support per year for members.
Being a union member gives us a collective voice so that together we can negotiate for better wages, welfare and work prospects.
Don't wait until something happens, find out how you can join your union today.
This post is brought to you by the Labour Movement.
* * * * *
Like what you see here? Get parenting tips and stories straight to your inbox! Join our mailing list here.
Want to be heard 👂 and seen 👀 by over 100,000 parents in Singapore? We can help! Leave your contact here and we'll be in touch.