The Dragon Boat Festival, also known as The Dumpling Festival or Duan Wu Jie 端午节 falls on 3 June this year and one of the traditions associated with this occasion is indulging in the yummy glutinous rice dumplings 粽子!
Some of the typical rice dumplings fillings include red bean paste, egg yolk, chestnut, lotus seeds, ham and abalone (we're already drooling!). If you're on the lookout for places that sell traditional or special rice dumplings in Singapore, here are some options you can consider!
---
1. Joo Chiat Kim Choo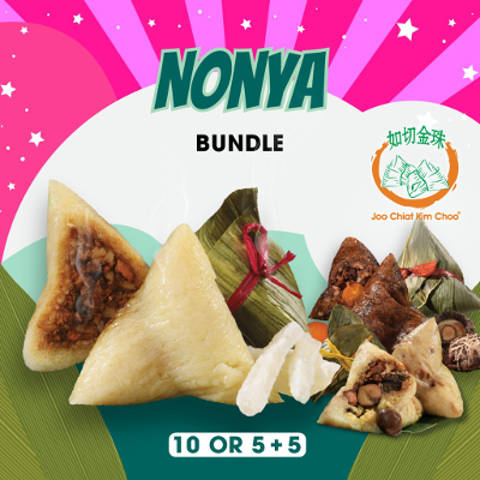 Joo Chiat Kim Choo Rice Dumpling: Shopee
Nonya Rice Dumpling Bundle: The sets consist of 10 rice dumplings. Mix and Match of your choice.
Nonya | 200g each
Salted | 200g each
Salted with Egg Yolk | 200g each
Cantonese Bean | 200g each
Joo Chiat Kim Choo rice dumplings are delivered fresh daily. Their rice dumplings are ready to eat on the day of delivery. They highly recommend storing the rice dumplings in the refrigerator to keep the dumplings fresh!
You can get it via Shopee.
*******************************
2. Singapore Marriott Tang Plaza Hotel
Celebrate this Dragon Boat Festival and share bundles of joy with an array of expertly crafted rice dumpling creations at Wan Hao Chinese Restaurant.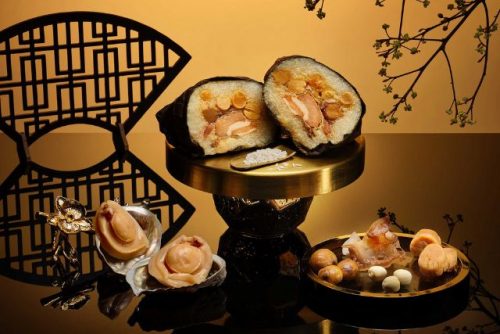 Wan Hao Chinese Restaurant Rice Dumplings
Handcrafted with the finest ingredients and delicate craftsmanship, gather your loved ones and indulge in our well-loved favourites and new rice dumplings flavours, exquisitely wrapped in tradition from Wan Hao Chinese Restaurant. From new flavours such as Abalone with Karasumi & Conpoy and Chinese Rice Wine Salt Baked Chicken to their best sellers Signature Pork & Salted Egg Yolk and White Pepper Crab, there is something for everyone.
*Enjoy 15% discount with purchase of minimum two boxes of Assorted Rice Dumplings.
You can get it here.
*******************************
3. Tung Lok
Tung Lok's Pork Belly with Preserved Vegetables Rice Dumpling
Unite with tradition this annual Dragon Boat Festival with TungLok Group's curated range of palatable rice dumplings.
TungLok's handcrafted rice dumplings meld quality ingredients with time-tested recipes, making these the perfect epitome of a traditional rice dumpling. Within the variety, explore the popular savoury X.O. Rice Dumpling, Taiwanese-inspired Pork Belly with Preserved Vegetables Rice Dumpling, meatless Oat Rice Dumpling with Mushrooms and sweet Honey Dates Rice Dumpling.
You can get them via Shopee.
*******************************
4. Holiday Inn® Singapore Atrium
Holiday Inn Singapore Atrium Unagi Abalone Dumpling
The star of this year's dumplings series – Unagi Abalone Dumpling (New!)! Wrapped with abalone, unagi, red bean, lotus seed, salted egg yolk and mushroom, reap the benefits of this protein packed bak chang, suitable for all ages!
Use promo code DUMPLINGS20 to enjoy 20% off all Rice Dumpling Takeaways (excludes dumpling bundles) from now till 15 May 2022! Available for order through their website.
*******************************
5. SMH
SMH Lotus Leaf Rice Dumpling: Shopee
Their signature Lotus Leaf Dumplings are back! Specially handmade with fresh ingredients, for a limited time only.
Saver Bundle includes:
Lotus Leaf Chicken Dumpling (with Purple Rice) (4 pieces x 100g)
Lotus Leaf Nyonya Chicken Dumpling (4 pieces x 100g)
Lotus Leaf Red Bean Dumpling (4 pieces x 100g)
Bundle of 12 delightful pieces.
You can get it via Shopee.
*******************************
6. Handmade Hokkien Rice Dumpling
Looking for Handmade Hokkien Rice Dumpling? Check out Happiness House's dumpling made with fresh pork and whole salted egg yolk, each with three scallops and mushrooms. No preservatives, No MSG. Bundle of 10.
You can get it via Lazada.
*******************************
* * * * *
Stay in touch! Subscribe to our Telegram here for our latest updates.
Want to be heard and seen by over 100,000 parents in Singapore? We can help! Leave your contact here and we'll be in touch.