Let's be honest. We are glued to our smartphones most of the time.
Whether it's sending What's App or WeChat messages, surfing on Facebook, Instagram, watching videos on YouTube, or searching online for ideas on what to do with the kids or where to eat for the coming weekend, we are very much dependent on our smartphone.
When was the last time you switched to a new smartphone? Here are some telltale signs that you might need a new phone, and why the Huawei Ascend Mate 7 will exceed your expectations.
#1 You keep squinting your eyes
If you find yourself having to squint your eyes every time you look at your phone, or your vision seems to be deteriorating, perhaps it's time to consider getting a larger screen smartphone.
#2 You're tired of typing password locks to access your phone
Say goodbye to remembering number passwords. The fingerprint reader on Huawei Ascend Mate 7 is smooth, swift and fast, allowing you to unlock your phone 80 percent faster! You can now access your phone within a touch of your fingerprint. For those who want that extra security, you can still set a password lock function to act as a backup, on top of the fingerprint recognition.
Extra points: The fingerprint sensor is highly responsive and accurate. It registers your fingerprint in a few seconds, all within a few light taps of your finger. Just to test how accurate it is, we tried to register the same finger twice but the smartphone prompted me that the fingerprint has already been registered.
#3 You wish for more privacy
If there are some files and information which are reserved for your view only and would like to keep it that way, the phone privacy setting allows you to create a guest and owner account. You can create up to 5 fingerprints with 2 different profiles. If your device is unlocked with a guest password or fingerprint, all private information will be hidden.
#4 You want something sleek and slim, with a better feel and hold
Thanks to the choice of premium metal construction and elegant design, the phone is generally comfortable and effortless to hold.
Yes, the screen is huge, and single-handed use of the phone can be a little tricky, especially when typing or accessing the top corners. But after a few tries and practice, your hand will slowly adapt and fit to the ergonomics of the phone. Plus the phone's special one-hand function enables the keyboard and dial keypad shifts to the left or the right, depending on which side is your preference.
Extra points: Don't let its size fool you. It may have a big screen, but it's really light. How light? It weighs slightly more than a large Fuji apple. A large apple would probably be close to about 180 grams. Huawei Ascend Mate7 weighs at only a feather-light weight of 185 grams.

An organizer, Mate 7, and a notepad – Which is the slimmest and lightest of them all?
#5 You want to be more organized
If you don't like to mix work and your personal life, you can also use the above function to set different accounts for yourself; one for work and one for personal use.
#6 You keep worrying about your phone dying off in the day
With a 4100 mAh battery locked in its sleek 7.9mm body, Huawei Mate 7 lasts longer and doesn't require constant charging because of it high-density battery.
Extra points: The phone has also been optimized for super-fast 4G LTE, allowing up to 30% more time to surf the web.
#7 You have no photography skills, but would love to take Getty-worthy photos
With a 13MP lens, you can expect clear, crisp and sharp pictures to add in your photo gallery in no time. Coupled with a 1.2-second Ultra snapshot and low-light Performance, you can capture the right moment, whenever and whatever the conditions. We let the photos below do the talking.
Photos taken by The New Age Parents, using the Huawei Ascend Mate 7 Phone
Extra points: The phone has a variety of editing tools to allow you to further enhance your photos.
Photos taken with filter
After capturing this beautiful fuchsia hibiscus, we wanted to see how far we could zoom in to check our photo.
Let's zoom in…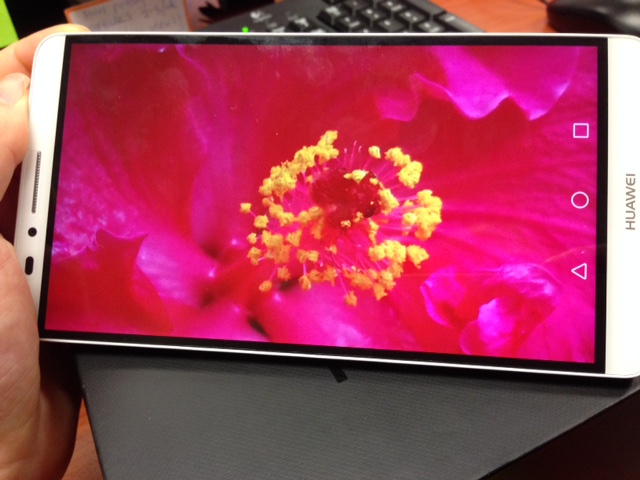 Check out the individual pollen stalks!
Did we mention the phone's front camera paranomic feature allows you to take a 'groufie'? Simply gather everyone, press the start button and slide the phone across to capture everyone in the picture. Now, who needs a selfie stick?
#8 You keep getting disconnected from the world
Do you lose connection when you are at places with low reception or travelling in the train? The phone's dual antenna is optimized to provide fewer dropped calls and smooth 4G LTE navigation. Compatible with a wide range of network spectrums worldwide, Huawei Ascend Mate7 uses smart antenna switching to intelligently detect the strongest signal, choosing the ideal source for emission or reception of data.
To try your hands at the phone, visit Huawei flagship store at Plaza Singapura.
Available in classic silver and black, Mate 7 is now available at vmall.sg.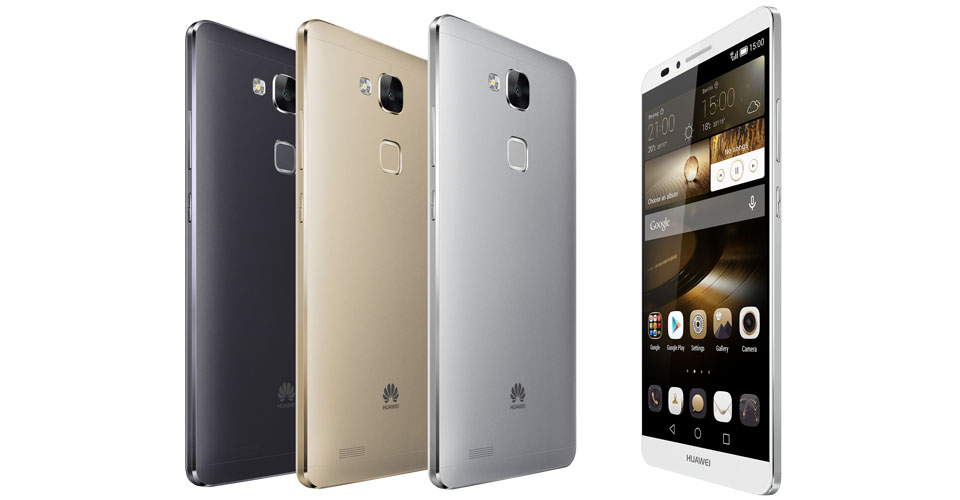 Visit the Huawei Flagship Store @ Plaza Singapura #03-78 to try the phone and find out more or visit Huawei facebook page.
By Michelle Ang
Want to be heard and seen by over 100,000 parents in Singapore? We can help! Leave your contact here and we'll be in touch.