Children spend majority of their time at school. You can enroll your child at a school with the best program and curriculum. But what is a school without loving and nurturing teachers? At Red SchoolHouse (RSH), it's about love, joy, trust, openness, growth, journey, bond and family. We asked parents from Red SchoolHouse to find out more.
All About The Teachers
Having loving staff and teachers make a big difference. It can also be the main reason why children choose to go – or not go – to school.
This is true for Feng Yu, who says that the class teachers are her children's main motivation and love for going to school. Her two children Faithe and Zoe go to RSH @ Woodlands. For Sally Tay, teachers were the deciding factor when she enrolled her daughter at RSH @ Bartley. "The school is clean, bright and cheerful. The environment is inviting as it shows off the wonderful, colourful and talented work of the students. But most of all, my daughter likes the teachers very much."
"They (the teachers) are gentle, selfless, loving and cheerful. This is why my children love to go to school everyday!" – Chen Feng Yu, Mother of Faithe and Zoe
Loving Teachers Make A Joyful Environment
At Red SchoolHouse, it is not just your child's class teacher who knows your child well. Mother Weishan Chen attests to this point. Her 2 year old son Nathaniel Cheong attends RSH @ Upper Thomson.
"Nate always mentions about how much he loves Meng Lao Shi and Teacher Serena, even though they teach classes at other levels. With this, I know that the other teachers do care for our children as well."
In time, a loving and joyful environment will rub off on the students, which is what Lim Sok Hwee and Wing Lo witnessed in their children. For Sok Hwee, she observed that her son Jing Cheng started to show care and concern to his classmates after attending school at RSH @ Bartley. Through the teacher's care and attention, Wing Lo saw a change in her timid daughter as well.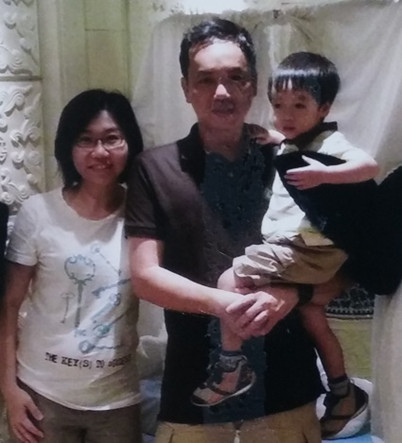 "The biggest positive change I noticed after my boy started to attend school? He has started to express his affections and care for his classmates." – Sok Hwee, mother of Jing Cheng
"When she first started going to school, she was very timid and dependent. With the loving care and attention from her teachers at RSH @ Upper Thomson, she is now a lot more confident and outspoken. She truly enjoys going to school and consistently shares with us what she learns from school during the day." – Wing Lo, mother of Isabelle Lo
Supportive and caring teachers
Teachers spend a great deal of time with children and parents. Working together helps develop trust and communication. When children see their parents and teachers working harmoniously, they not only feel safe and comfortable at school, they also learn about building healthy relationships with others.
Sally Tay, who sends her 3 year old daughter to RSH @ Bartley points out the open communication between parents and staff. "Emails will be sent to parents regarding the child's progress and topic of the term. This helps me keep track of Cayler's progress and also serves as a reminder to myself – as a mum, I play a huge role in my daughter's development too."
Recently, Weishan has been trying to encourage her son to share. She sounded her concerns with the class teachers and received positive response. "Teacher K supports me by ensuring that this sharing behaviour is encouraged when Nate is at school. I know I have both Teacher K and Sun Lao Shi's full support to help Nate grow."
Character Education
Another feature worth mentioning is the school's dedication to nurturing happy, positive and confident children through their strong emphasis on character-building. This is best embodied in their slogan, "Settling the heart, defining your child." Every month, each class from RSH would focus on a specific character trait and a special character award would be presented to one student for their exemplary behaviour. In 2014, RSH won Best of the Best Preschool Award in Character Building, voted by parents from Parents World.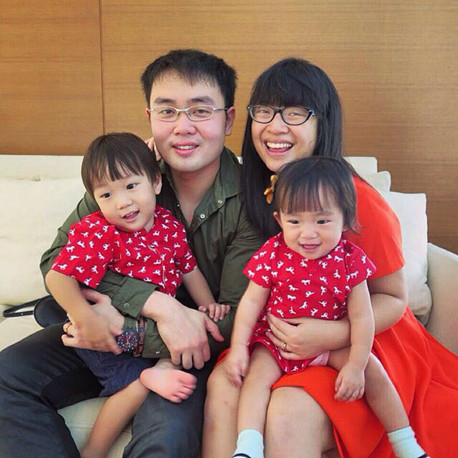 "He is only 2 years old but I can see a big change in his confidence level and self-discipline. It's clear that the teachers empower them with independence, yet emphasize the importance of self-control. RSH has a wonderful Character for Life Programme. In January this year, Nate won an award for 'orderliness' and we were REALLY proud parents!" – Weishan Chen, mother of Nathaniel (Nate) Cheong
Learning Beyond the Classroom
Parents also sang praises for the school's frequent field excursions. Despite the extra work and planning involved, RSH organizes monthly field trips for their students. Ai Ling adds, "The field trips planned by the school have a good mix of fun and allows children to learn outside the classroom. I think experiential learning at this age is important for them." Shermane Loh, who enrols her two children at RSH @ Woodlands, mentions how her son always looks forward to the school's monthly outings.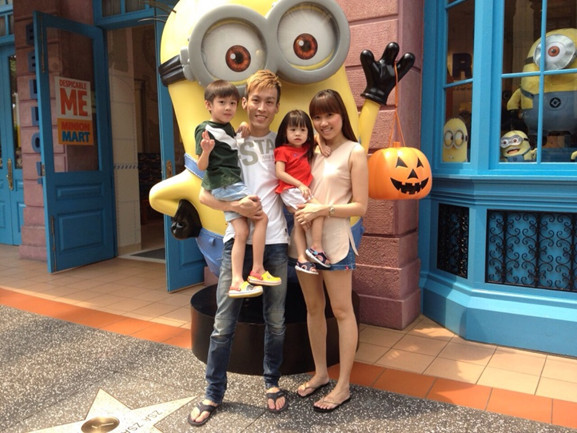 "He will get very excited… At the end of field trip, he will share with us what happened. As a parent, I like these field trips as it is another source of exposure for my kids." – Shermane Loh, mother of Rayner and Stella Chong
Going The Extra Mile
Imagine you have a toddler and a new born baby to look after, but your husband is away for work the whole week and you have no helper around. Mummy Melach Seng was caught in this tight situation in March. When the school knew about it, they made special transport arrangement for her 2 year old daughter.
Another occasion, Shermane's son was down with fever and absent from school for a few weeks. "The Centre Manager of the school called me up a few times to check on my son's condition. His teachers even went over to our workplace (it was just a few units away from the school) to check with my husband on my son. All these small things meant there is a strong partnership between parents and the school." said the mother of two.
"During the state funeral of Mr Lee Kuan Yew, my husband who works for the Singapore Armed Forces was heavily involved for theentire week. Coincidently my helper was also away. I had a toddler and a baby to look after. The staff at RSH @ Upper Thomson went the extra mile to drop my daughter at my block during that period. I was very touched by their gesture." – Melach Seng (right), mother of Adalia Teo
Red SchoolHouse is a multi-award winning preschool with a growing network of centres across Singapore and its first overseas school in Shandong Province. Each centre features childcare facilities and programmes designed to exceed the highest industry standards.
For more information, go to www.redschhs.com
Red SchoolHouse @ Upper Thomson
34 Sin Ming Lane Midview City Singapore 573955
Tel: 6353 3200
Red SchoolHouse @ Woodlands
11 Woodlands Close #01-29/30 Woodlands 11 Singapore 737853
Tel: 6334 7680
Red SchoolHouse @ Bartley
67 Lorong Penchalak Singapore 536290
Tel: 6288 2387
This article was first published in The New Age Parents Apr / May 2015 e-magazine