Some of you may recall the struggle during Mathematics class – from understanding the purpose while trying to solve differentiation and integration sums, to being stumped at what y=f(x) is all about.
Perhaps the fog shrouding the destinations of one's educational journeys will clear as students in primary and secondary schools in Singapore are given opportunities to put into use what they have learnt in the classroom, and in turn, get a better sense of their relevance through the Applied Learning Programme (ALP).
What is the Applied Learning Programme?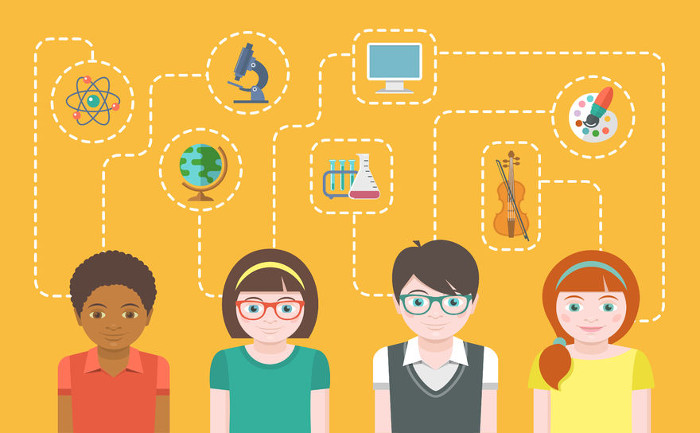 The Applied Learning Programme is an initiative by the Ministry of Education to enhance student's educational experience and provide the opportunity for students to see the usefulness of their learning in the real world.
The ALPs normally further the learning of the students in one of the three core subjects of Language, Mathematics or Science for schools in the primary level. The ALP is school wide, with activities suited to the different levels, most likely at numerous intervals throughout the school year.
Schools identify and design their own programmes and apply to the ministry for funding and other support to carry out the programmes. By 2023, all primary schools will have their own ALPs.
What's the difference between an ALP and other school programmes, such as a Co-Curricular Activity (CCA)?
While both do not have assessment elements to encourage exploration, the ALP is different from the CCAs offered in schools in the sense that CCAs aim to broaden the children's learning, beyond and in addition to content formally taught in the curriculum, such as learning a dance form or doing a specific sport.
The ALP's intent, in contrast, is to build on what has been taught in the classroom and connect the learning to situations in the real world.
In an ALP activity, students could be tasked to make a comparison and plan for the purchase of a washing machine from Courts, Gain City or Harvey Norman, or even Amazon, and calculate the cost between paying in full or through installments that will incur interest based on a stated percentage.
At the end of the day, the intent is to allow students to see the relevance of knowledge and concepts taught in the classroom, making sense of why they are learning what they are learning.




Why is the ALP introduced?
When announcing the launch of the ALP, then education minister Mr Ng Chee Meng explained that the ALP aims to nurture innovation and creativity to prepare our children for the future. They will "go beyond the classroom", he said, and take what they learn in the classroom and "use it in the real world".
This is one of the many drives in Singapore's education landscape to address the skills needed as the country progresses into a world that will be affected by changes at breakneck speed. Merely being able to memorise or know information is no longer sufficient. In the future, our children will step into a world full of unknowns.
Primary Schools With Applied Learning Programmes
The following are some interesting ALPs offered by some primary schools:
Henry Park Primary School – Science
On top of introducing scientific concepts to the lower primary students and carrying out investigative learning activities to support formal science lessons, Henry Park Primary School also has a very interesting enrichment programme named the Phyzwurx Programme that aims to make the teaching of physical science more fun, interactive and connected to the immediate surroundings of the school compound.
Students nurture scientific skills like inferring and observing by exploring musical instruments to explore sound energy, studying modern day materials such as polymers and examining structures like ramps and elevators with the application of physical concepts such as force and energy conversion.
Jiemin Primary – Factual Writing, Language
Image source: Jiemin Primary School
Jiemin Primary exposes the students to text types such as descriptives and expositories through activities centred in journalism. In a report by The Straits Times, Ms Joanne Lim, head of the school's English department said, "All along, we have been doing a lot of writing. So, we thought, why not make the programme more distinctive for the school."
Students examine and discuss current affairs from newspaper articles and even get to experience the process of news reporting, going on the beat for a scoop with DSLR cameras, microphones and iPads deployed in the name of authenticity. Students also do their own storyboards, craft the interview questions and present the news to a live audience, with the cumulative efforts featured in the school newsletters.
Farrer Park Primary – Drama, Language
Image source: Farrer Park Primary School
Farrer Park Primary gets the students to explore stories and the human conditions through dramatisation. What's interesting is that even the teachers take on an acting role and everyone gets to step into the shoes of the story's characters and explore their perspectives and emotions in greater depths.
Thrown into the mix are very current and complex issues such as family and bullying for instance. Drama in language learning "really builds on the critical and inventive thinking," says Miss Faith Huang, a teacher from the school.
"At the same time, it is also very good at teaching character education. At the end of the lesson, I know that I have achieved my learning outcomes when my students come and tell me, 'You must be nice to your friends and you must speak to them kindly.'"
Angsana Primary – Computational Thinking, Mathematics
Image source: Angsana Primary School
Angsana Primary offers computational thinking for their ALP. Through a platform called Tinker Tuesdays, time is set aside, you've guessed it, every Tuesday for students of all levels to explore new concepts through activities like cryptography, where students try to decrypt a Caesar cypher containing a hidden message. (If you are lost, think Professor Robert Langdon in Dan Brown's The Da Vinci Code, the primary school version)
Students are given a key word to align two wheels to decode the message. Through these activities, the programme aims to nurture the students' computational thinking skills.
Students in middle primary are also introduced to basic coding skills and creating of hands-on artefacts using LEGO while those in the upper primary tinker with micro-controller robots such as Moway and Micro:bit, as they continue to apply computational thinking skills and attitudes.
Other popular APL activities conducted in many of the other primary schools include story-telling competitions, field trips and science workshops. It is also good to note that the ALP continues in the secondary schools, with content allowing greater depth in the exploration in the fields of Science, Technology, Engineering and Mathematics (STEM).




Do parents have to take special notes?
Having looked at the rationale behind the ALP, the next question that may arise for a parent is, should the APL become an important enough factor when choosing a school or for those with children already in school, if this is a new programme requiring your attention or action.
You would have noticed by now, some of the activities in many primary school ALPs are actually quite familiar and you may even have participated in a few of them yourself during your schooling days.
Programmes such as storytelling, drama class, outdoor classroom sessions or investigative learning activities have already been taking place in many, if not all schools even before the introduction of ALP. So, parents need not fear that your child will lose out if an ALP of a particular field is not available in a school.
This is not to say that the schools are not offering anything of value in their ALPs, but rather, the notion of knowledge and concept application has been well regarded in the Singapore education all along.
Likewise, some activities may be carried out outside curriculum time or are offered to limited students through CCA clubs and they may take up additional school hours. Thus, parents may also have to factor in the time spent to participate in some of the programmes.
So, as a parent, how can you 'apply' what you have just read about the ALP?
Lastly, applying what a child has learnt need not be confined to school activities only. As parents, you can further the idea of applied learning and also, as Nr Ng pointed out, "help children make the connections" very easily through your daily interaction with your children.
You can point out the science behind the foggy glass door in the supermarket fridge (condensation), the concept of percentage when calculating an item on sale or the restaurant bill after the service charge and GST. Or explain how the passive voice is used in a news report to avoid identifying the culprit directly.
It is also good to find out what your children have done in their school's ALP and an opportunity or two may arise at home to complement and further the discovery and application they are making in school.
The education landscape in Singapore looks set to become more vibrant and holistic. Who knows, maybe your children will be the ones to finally enlighten you on why you have spent years agonising over what dy/dx actually means.
By Tan Khee Shian
Like what you see here? Get parenting tips and stories straight to your inbox! Join our mailing list here.
Want to be heard and seen by over 100,000 parents in Singapore? We can help! Leave your contact here and we'll be in touch.