We list down new and revamped places around the island that cater to the whole family. Here are some new or revamped places to go in Singapore in 2022.
Note: We will update this list as and when we receive the latest news.
---
New & Revamped Places in 2022
1. Walk-in Civet Exhibit at Night Safari (New)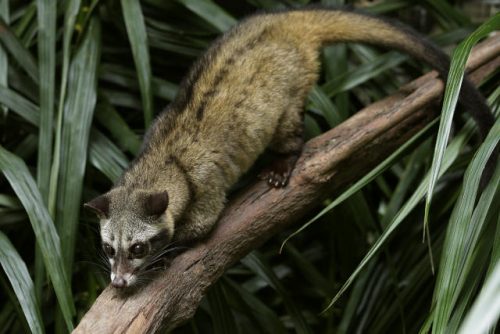 Common Palm Civets have a brownish coat, with irregular spots on their sides. The species has adapted to Singapore's urban spaces and have been spotted in residential areas with fruiting trees. Photo credit: Mandai Wildlife Group
This June, visitors can look forward to exciting new wildlife encounters along Night Safari's walking trails, including the park's first walk-in exhibit for its civets and the debut of two new unique nocturnal mammals, the Brazilian Porcupine and Grey-handed Night Monkey.
Nestled in the Leopard Trail, the walk-in civet exhibit is the new home for seven Common Palm Civets and seven Small-toothed Palm Civets. Guests can explore the habitat which is abundant with trees, complemented by manmade vines and branches for the civets to showcase their natural climbing abilities.
At the Fishing Cat Trail, two species new to Night Safari, the Brazilian Porcupine and Grey-handed Night Monkey will take up residence in the new mixed-species habitat featuring small arboreal mammals native to South America.
You can get tickets to Night Safari via Klook or KKday.
2. Gardens by the Bay Active Garden (New)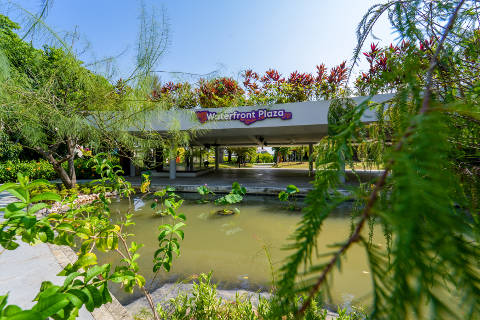 In its 10th anniversary year, Gardens by the Bay officially opened Active Garden, a new 10,000 sqm purpose-built green space for people across generations to connect with one another through physical, social and learning activities.
Active Garden was launched by Guest of Honour President Halimah Yacob on 2 April, who planted a variegated guava tree (Psidium guajava 'Variegata') to commemorate the occasion. Minister for National Development Desmond Lee also gave a speech at the launch.
Opening Date: 2 April 2022
Venue: Gardens by the Bay
Admission: Free
For more information, please visit Gardens by the Bay Active Garden.
*************************************
3. Jewel-rassic Quest at Jewel (New)
Jewel Changi Airport (Jewel) is launching a new play attraction, Jewel-rassic Quest. Powered by augmented reality (AR) technology, the dinosaur-themed attraction brings storytelling to life through digital interactivity. Embark on an immersive AR experience as you travel back in time to the late Cretaceous period to see larger-than-life dinosaurs roam freely at Jewel's lush indoor sanctuary – the Shiseido Forest Valley. Interact with the dinosaurs through a TimeLens (tablet) and navigate your way around Jewel to learn about the different types of dinosaurs and their unique behaviours. Hunt for dinosaur eggs and unlock games that will bring you up close and personal with your favourite prehistoric creatures during the 90-minute quest.
Opening Date: 31 March 2022
Venue: Jewel Changi Airport
Admission: Charges apply
For more information, please visit Jewel-rassic Quest.
*************************************
4. Spider Playground at SkyOasis @ Dawson (New)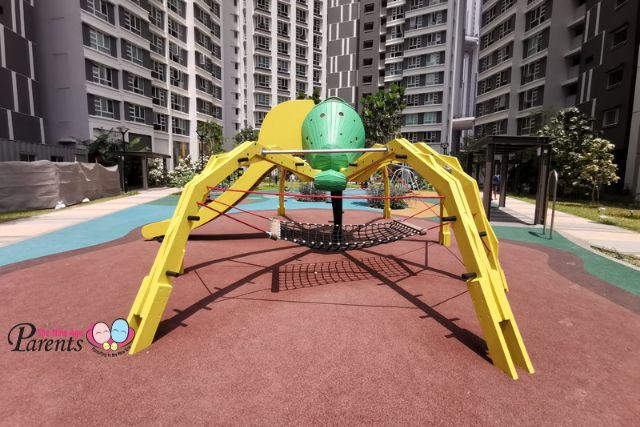 Check out the latest playground in town. Located at the replacement site B for Tanglin Halt SERS residents, this spider at Sky Oasis @ Dawson playground was inspired by the vibrant life and biodiversity in the surrounding park, including the Friendly Spider and his friends!
Opening Date: 21 March 2022
Address: 40B Margaret Drive Singapore 142040
Admission: Free
For more information, please visit Spider Playground at SkyOasis @ Dawson.
*************************************
5. Sentosa Heritage Trail (New)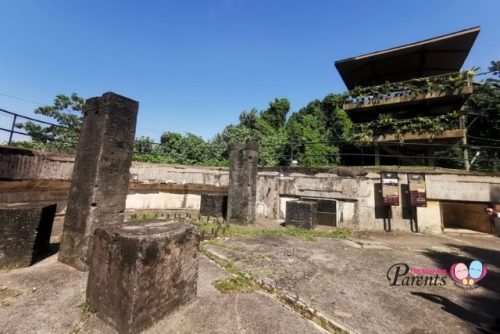 Featuring 30 heritage sites – including the recently gazetted National Monument Fort Siloso – and supplemented by 10 heritage trail markers, the new Sentosa Heritage Trail, developed by the National Heritage Board (NHB) in partnership with Sentosa Development Corporation (SDC), traces the transformation of the island from a military complex to a leisure destination, uncovers stories of the communities who once lived there, and sheds light on the story of modern Sentosa's reinvention. These trail markers are augmented by another 20 existing interpretive signs to enrich guests' knowledge of Sentosa's history.
For more information, visit Sentosa Heritage Trail.
*************************************
6. Mosaic Preschool Eunos Branch (New)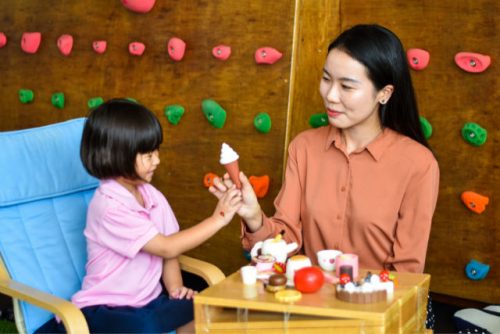 Mosaic Preschool is opening a new branch in Eunos! Showcasing its signature play-based curriculum and environment, the new branch will be enrolling children from 18 months up to 6 years old! As part of our opening special, we will be offering up to $600 discount off school fees for new enrolment!
Besides its preschool programme, Mosaic Preschool Eunos will also offer an array of enrichment programmes to support your child's learning needs! Join us for exciting after-school enrichment programmes such as Junior Chefs, FunSports, Chinese Immersion, Move with Music and more!
Address: 168 Changi Road #05-01 Singapore 419730
Tel: 9615 3641
For more information, visit Mosaic Preschool Eunos Branch.
*************************************
7. "My Little Pony – Magical Cuteness Pop Up Cafe (New)
The ever-popular and world-famous My Little Ponies are flying in from Equestria to Singapore. Kumoya is once again proud to host them at the Magical Cuteness pop-up Café.
Join us and discover how we've transformed Kumoya into a wondrous, magical land of rainbows, stars and clouds for Twilight Sparkle, Pinkie Pie, Rainbow Dash, Rarity, Fluttershy and Apple Jack, with vibes similar to Equestria.
Operating Date: From 24 March 2022
Venue: Orchard Central #04-08
*************************************
8. XM Design Studio (New)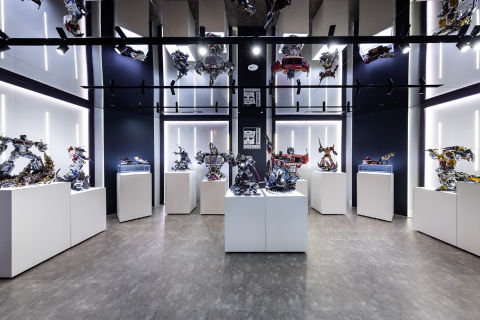 Award-winning global design studio, XM, has launched its first-ever flagship concept store in Singapore, bringing XM's most extensive collection of statue collectibles. The flagship store occupies 19,000 square feet across the third floor of Kitchener Complex and boast a premium lifestyle experience with over 300 prized statue collectibles conceptualized and designed in-house. They include designs inspired­ by Marvel, DC, Hasbro, Godzilla and more and will include lifestyle products, apparel and collectibles to be released in phases following the launch.
Opening Date: 23 March 2022
Venue: Kitchener Complex
*************************************
9. Hilton Singapore Orchard (New)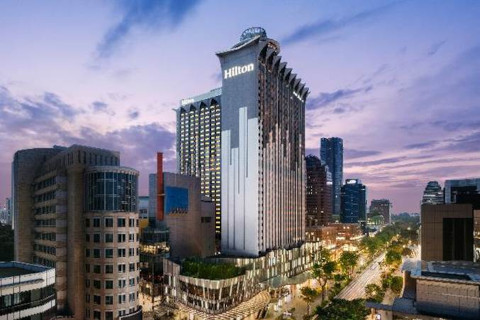 Located at the heart of Orchard Road above luxury shopping centre Mandarin Gallery, the 1,080-room property sets a new benchmark of hospitality for the city's renowned shopping district with a vibrant blend of contemporary design, innovative dining experiences and extensive meeting spaces.
Hilton Singapore Orchard features modern contemporary design that pays homage to Singapore's rich colonial history and agricultural heritage. Botanical references are reflected throughout the hotel's artwork and interiors while embracing a seamless and eco-friendly guest experience. Energy-efficient technology such as in-room motion, air- condition and light sensors feature in every room and suite, while digital key access and smartphone connected services offer greater convenience for guests on the go.
Opening Date: 24 February 2022
*************************************
10. SAM New Space at Tanjong Pagar Distripark (New)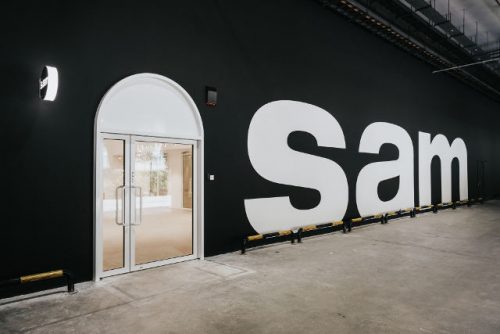 The main entrance of SAM at Tanjong Pagar Distripark, the museum's new contemporary art space. Image courtesy of Singapore Art Museum
Singapore Art Museum (SAM) looks forward to presenting art in unexpected spaces around Singapore by actively collaborating with partners and communities. This kickstarts with the launch of SAM at Tanjong Pagar Distripark (TPD), the museum's new contemporary art space opening in January 2022.
SAM at TPD will be a new arts destination for visitors to encounter art and connect with one another. Featuring large, cavernous and flexible spaces, SAM at TPD will offer a range of art programming to people of all ages and backgrounds, from experimental, multidisciplinary art to family-friendly exhibitions.
Opening Date: 14 January 2022
For more information, visit SAM New Space at Tanjong Pagar Distripark.
*************************************
11. Changi Bay Point (New)
Changi Bay Park Connector forms part of the eastern corridor of the Round-Island-Route. At 3.6km long, it connects Changi Beach Park to the East Coastal Park Connector Network.
Completed and opened to the public in January 2022, it offers a scenic coastal route for cyclists and hikers who travel from East Coast Park to Changi Beach Park.
For more information, visit here.
*************************************
12. Children's Museum Singapore CMSG (New/Revamped)
Get ready to unleash your inner child at Singapore's new dedicated children's museum! The Singapore Philatelic Museum (SPM) has been repositioned as a children's museum under the National Heritage Board (NHB). The museum will open its doors in December 2022 as Children's Museum Singapore (CMSG).
Projected Open Date: December 2022
For more information, visit Children's Museum Singapore CMSG.
*************************************
13. Nitori Retail Launches First Store in Singapore
Japan's largest furniture and home furnishing retail brand, Nitori Retail, will make its debut in Singapore on 31 March 2022. Spanning 31,630 square feet on level four of COURTS Nojima The Heeren, 260 Orchard Road, Nitori's second Southeast Asia showroom concept store aims to provide top-tier home furnishing products and services with quality assurance and guaranteed low prices for maximum customer satisfaction.
Opening Date: 31 March 2022
*************************************
Bird Paradise Singapore (New)
Jurong Bird Park will be relocated to Mandai Lake Road with a new name for the Bird Park – Bird Paradise. The new park is expected to open in 2022.
Projected Open Date: 2022
For more information, visit Bird Paradise Singapore.
*************************************
Chinese Garden In Singapore (Revamped)
The Chinese Garden is a 13.5hectares garden in Jurong Lake. The garden features numerous Chinese-style pavilions, a seven-storey pagoda, Chinese bonsai etc.
Chinese Garden and Japanese Garden are closed from 31 May 2019 for redevelopment works till 2022.
Projected Reopen Date: 2022
For more information, visit Chinese Garden In Singapore.
********************
---
It's the weekend and are you looking for things / activities to do? Check out our weekly roundup of Things To Do This Weekend In Singapore.
* * * * *
Want to be heard 👂 and seen 👀 by over 100,000 parents in Singapore? We can help! Leave your contact here and we'll be in touch.
Stay in touch! Subscribe to our Telegram here for our latest updates.