Missed our Parenting with Love Seminar? Here are the key takeaways from our Parenting with Love: Preparing Your Child For Primary School Seminar, held on 25 April at SMU Mochtar Riady Auditorium.
Tips For Falling In Love With Mandarin
Having trouble getting your child to converse in Mandarin? How can parents help their children develop a positive attitude towards learning Chinese?
Huang Ying, Head of Chengzhu Mandarin Centre (pictured below, L) and Iris Lim, Principal of Chiltern House Preschool (R) share their ideas on how parents can make learning Chinese fun.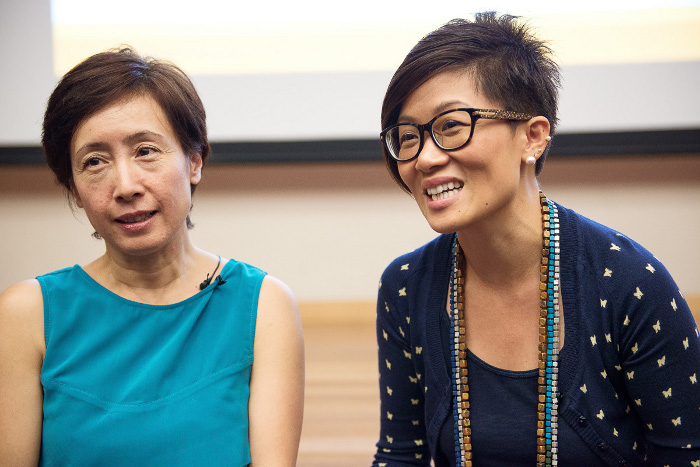 1. One person, one language
Even though she is bilingual, Huang Ying makes it a point to only speak Mandarin to her son. Her husband is an Englishman and only speaks English to his son at home. This may seem very difficult and tiring at times, but she urged the parents to keep trying and not to give up. The results are not fast and instant. But if parents continue and stick with this, she assured them that their children will be well-versed in the language, as she saw the benefits of this for her own son.
2. Create a bilingual bookshelf
Exposing your child to a print-rich environment is important. One way of doing so is to put both English and Chinese books on a shelf. As children are browsing for English books, they are incidentally browsing through the Chinese titles as well.
3. Use it or lose it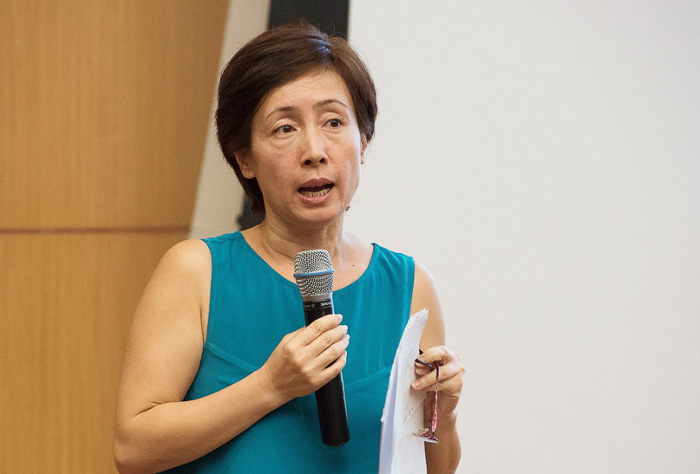 Even if parents don't feel confident with their own Mandarin, Huang Ying encouraged them to learn together with their children. When children see their own parents interested to learn more, they would be motivated to learn as well.
Why not switch roles with your children? Instead of you teaching the language, let children be your teachers. Ask them to share what new Chinese words they learnt in school, or ask them to share what are the stories the Chinese teacher shared with them in class. They are many audiobooks and apps available to help children learn Mandarin.
4. Make time to notice the language and make it fun
Point out Chinese characters when you are out or when you hear a particular word. Explicitly say it out loud and share it with your child. For example, "Oh do you remember that word? We read it in a book the other day. It has four dots at the bottom too. What other words look like this?"
She recounted an occasion where she was playing a shooting video game with her son once. Although she didn't really like the idea of her son playing a shooting game, she decided to join in and play with him as it was her son's interest and it was he really enjoyed. As she was new to the game, she asked him for instructions and used this opportunity to share with him the Chinese terms for 'nozzle', 'trigger' and 'target'.
5. Go on trips
Make use of travelling trips to give the language relevance, especially in Mandarin-speaking countries such as Taiwan and China. Children can learn so much through cultural immersion. Parents can also engage in conversations with children about the country's history, food, art and culture. Exposure to arts and culture also fosters communication skills and develops creativity.
In Summary
Take advantage of the early years
One person one code
Adult involvement is key
Involve yourself through games and play
For more information on Chengzhu Mandarin programmes, go to www.chengzhu.edu.sg
* * * * *
Like what you see here? Get parenting tips and stories straight to your inbox! Join our mailing list here.
Want to be heard 👂 and seen 👀 by over 100,000 parents in Singapore? We can help! Leave your contact here and we'll be in touch.