Officially opened in January 2014, Learning Vision @ CET (Continuing Education and Training) Campus is located within the WDA building, which is a 10 minute walk from Paya Lebar MRT station. TNAP spoke to Niza, the centre's Principal, on how she strives to create a welcoming environment for the students at her school. Here's what we observed and liked about the school.
Open Classroom Concept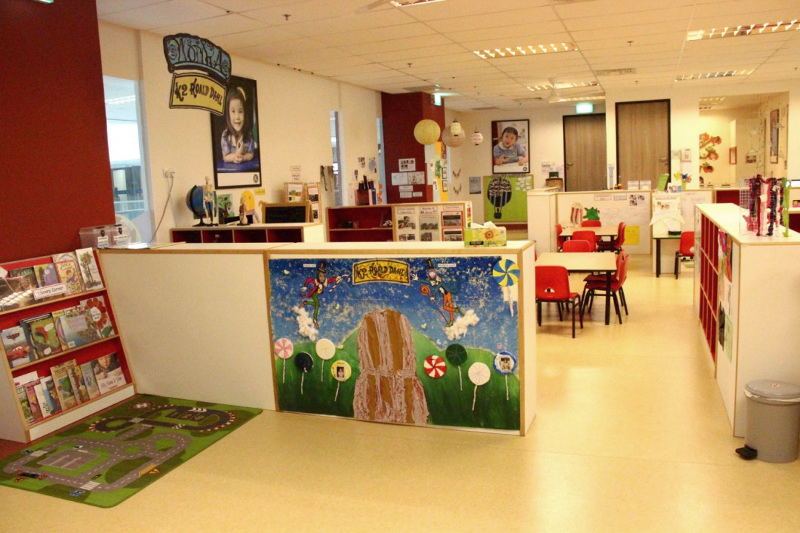 Boasting 25 years of excellence in early childhood education, Learning Vision (LV) adopts the open classroom concept. All LV centres' learning environments are divided into two main areas – the open learning areas and individual classrooms.
Parents may think it will be hard for their child to learn in an open environment, as they may be distracted by the sounds of other activities going on in the area. However, in his book The Open Classroom Reader, Charles Silberman shares that open classrooms are "organized to encourage active learning and self-directed, student-initiated learning, more than teacher-directed learning."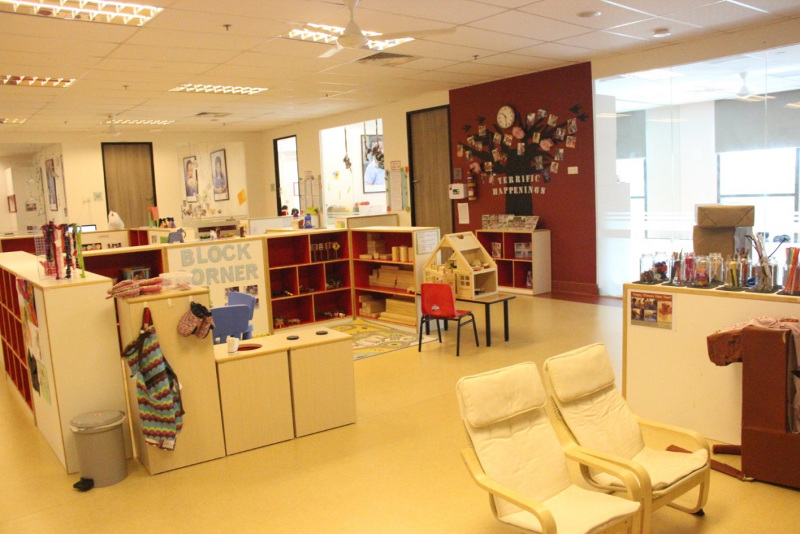 TNAP likes: The open space area is carefully organize; there is a clear delineation of each learning corner through the use of book shelves and furniture.
TNAP likes: Materials are stored in a neat manner, readily available for children to use and explore.
TNAP likes: The school has a homely feel. There is a wall filled with photos of parents and families displayed at the common area. Family photos are also a common sight in each classrooms.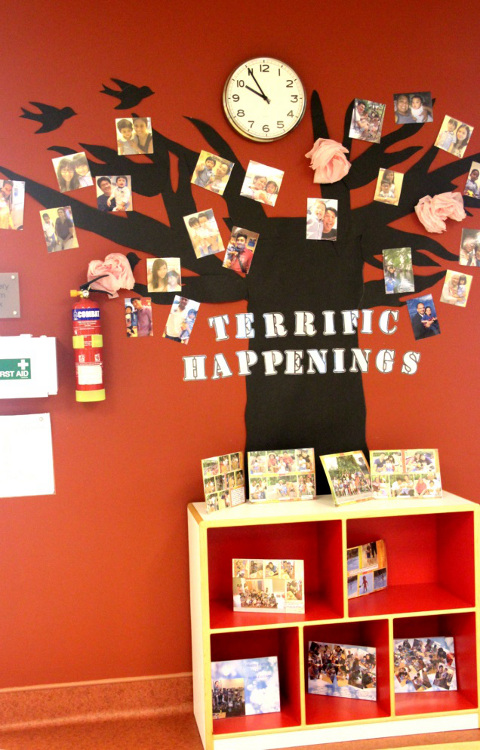 Services
Offering full day programmes with infant care services to childcare services for children 2 months to 6 years old, the centre will be introducing enrichment programmes for students in 2015, on top of their own curriculum.
Infant Care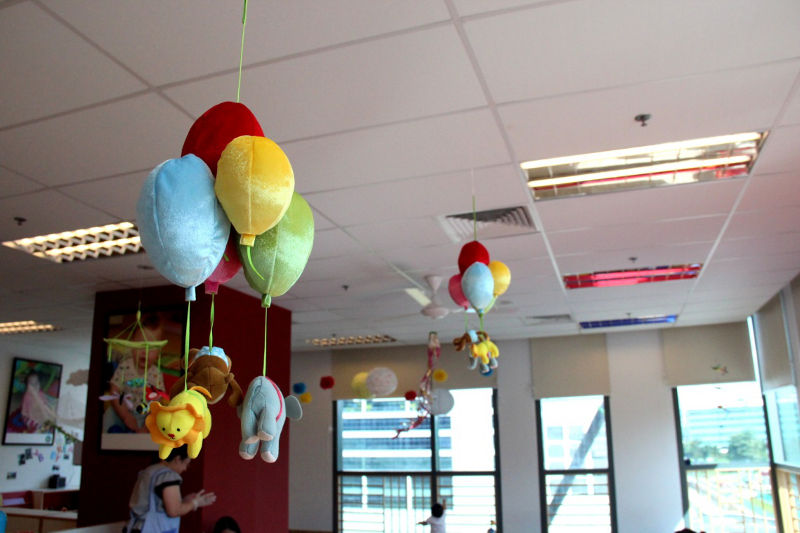 At the infant care centre (which is next to the childcare), Principal Niza, who has 15 years of experience, shared that all the main teachers are professionally trained and certified in infant care routine and handling babies.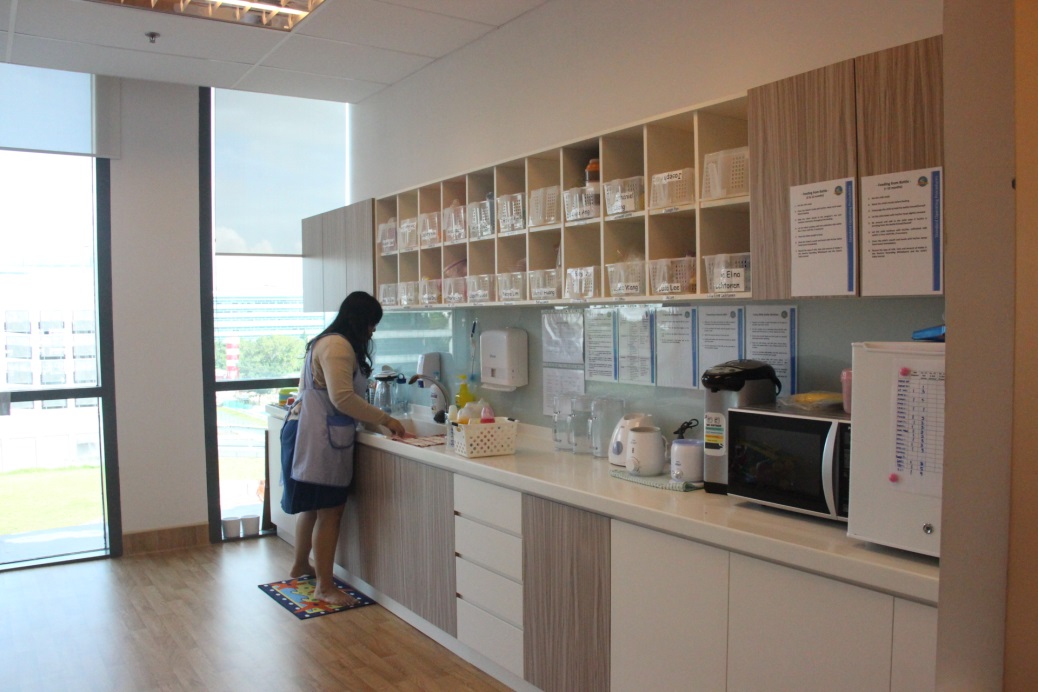 Pantry Area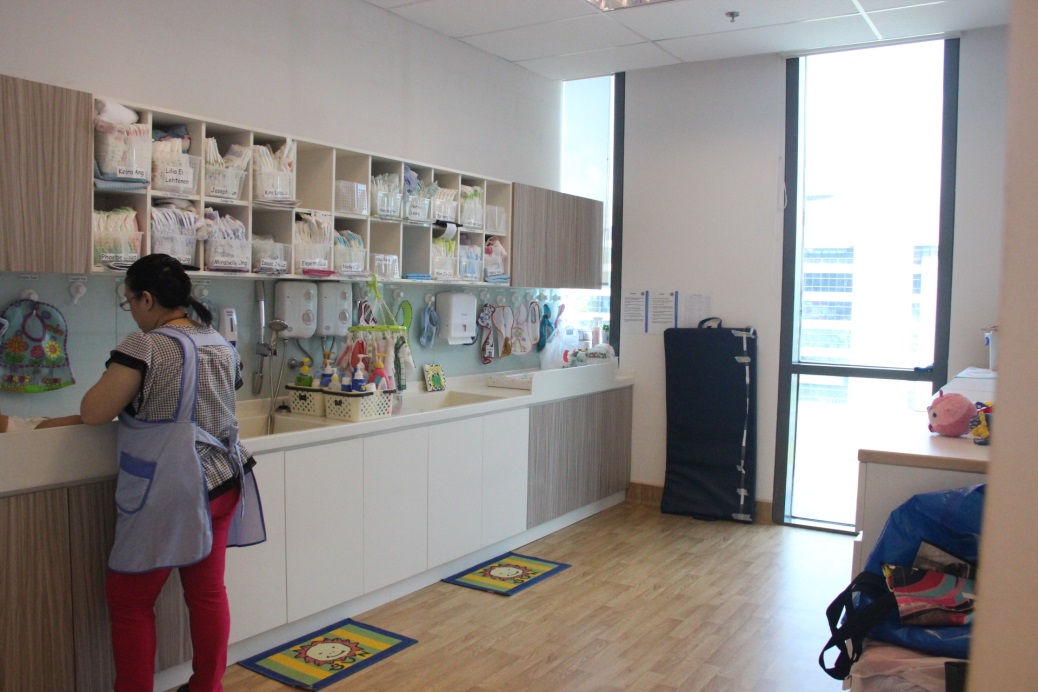 Diaper Room
Feeding area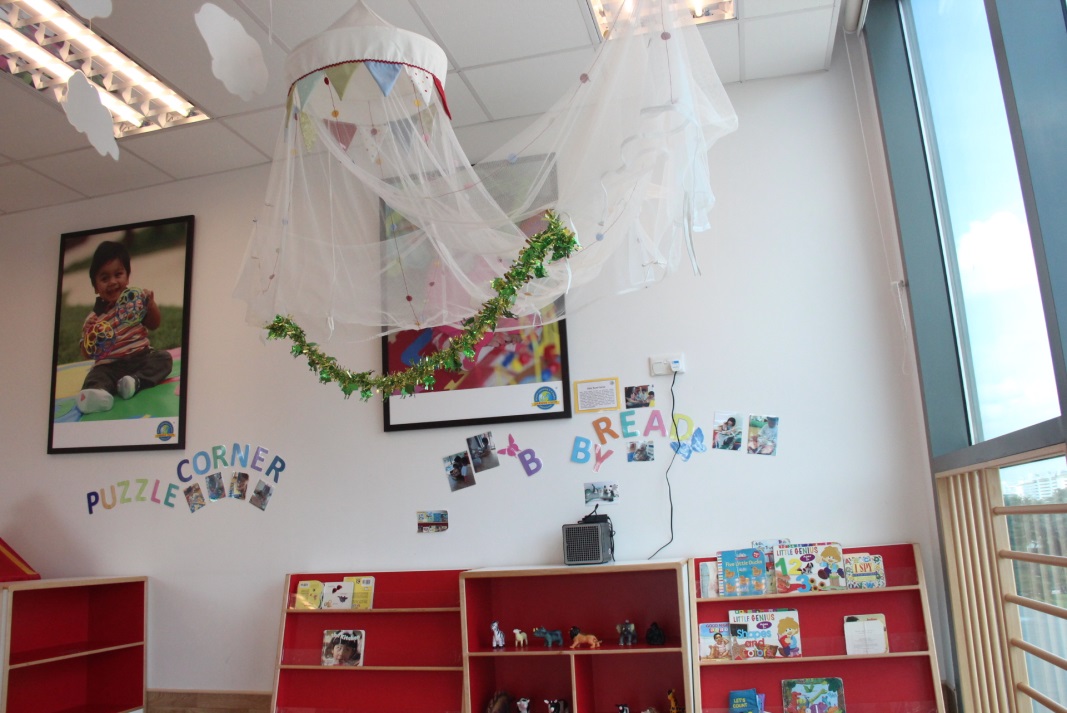 Different corners at the infant care play area
In the play area, assistant and main teachers were either engaged in talking, holding, or playing with the infants. They seemed to know their roles and performed their duties confidently and with ease.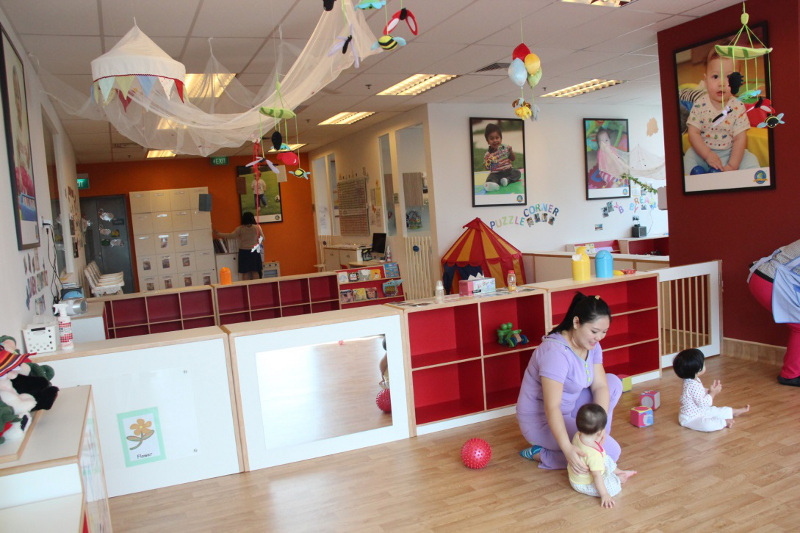 To our surprise, all the infants seemed calm and settled. There were no crying infants while TNAP was there (one reason could be, most of the infants have been with the centre for a while and were accustomed to the people, environment and routine). Some babies were busy exploring toys,  some were observing the 'scenery', while some walking, crawling and climbing around the gym area.
The other group of infants were sleeping soundly in the Crib Room.
Different schedules recorded on the board.
Niza explained that when the infants reach the age of about 17 months, they will join the toddler class for 2 – 3 times a week to slowly ease them to the new routine. This helps to ensure a smooth transition when they move on to the Toddler class in the new year.
TNAP likes: The teacher to student ratio across all LV centres is lower compared to the Ministry's required ratio (1: 3 compared to 1: 5). This makes it less stressful for the teachers and each child will also have more personalized attention from teachers.
Early Years and Preschool Education

While there are opportunities for children to learn and play on their own, there are also teacher-directed and assisted activities to guide children in learning new concepts.
Over at the Toddlers and Nursery Classrooms, the children had just finished their Circle Time, and were involved in Hands@Work. During this period, children explore with different art media, tactile and sensory materials. Activities are geared towards developing children's motor abilities and eye-hand coordination, as they explore their world and make sense of things around them.
Vice Principal Mariati showing N2 children how the colored cups can be used to measure the volume of the jug.
TNAP likes: Besides the academic skills, LV curriculum is also designed to ensure children are exposed to other areas of development which builds the foundation for their future cognitive development. This includes Rhythm 'N' Moves, GymWorks, PlayWorks and EQ Literacy.
Chinese Curriculum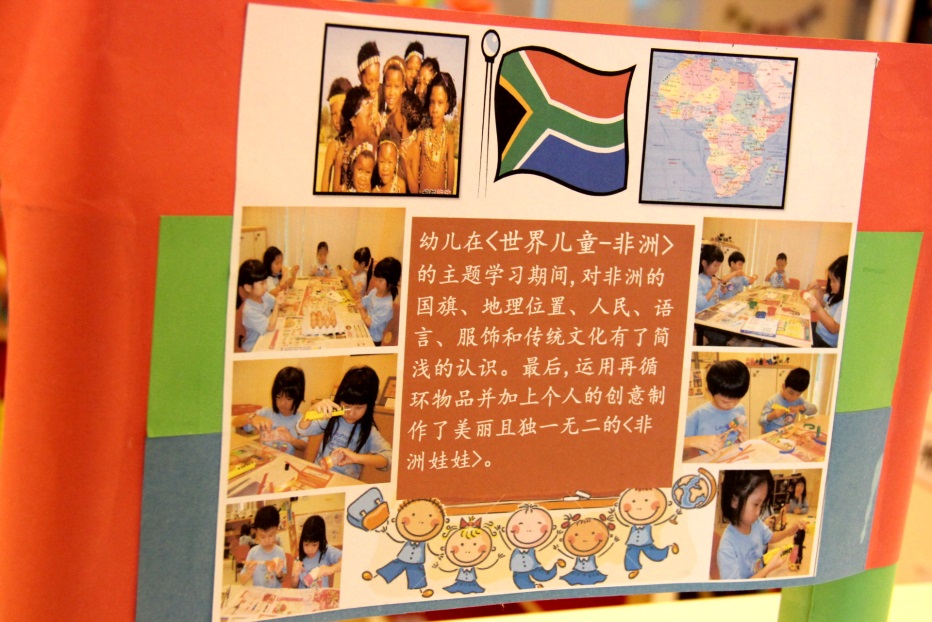 Chinese as a second language is introduced in the Preschool Program and the Early Years Program. In the Preschool Curriculum, Chinese Language is learned through two major curriculum areas namely: the Chinese Integrated Curriculum and Chinese Skills-based Curriculum
What TNAP likes: The Chinese Language Lab, a special language corner created for a full Chinese immersion. Children from N1 to K2 levels use this area during the Chinese lessons.
Learning Vision @ CET Classrooms
Currently, there are four classrooms in the centre: two toddler classes, one N1 class, and 1 N2 class. There is space available to open more classes in the future.
The Nursery 2 Classroom at Learning Vision @ CET
TNAP likes: Each class is well furnished and decorated with the current theme.
TNAP likes: There are learning corners in each classroom, (library, block play, language, social-emotional) and a rich display of children's writings and artworks.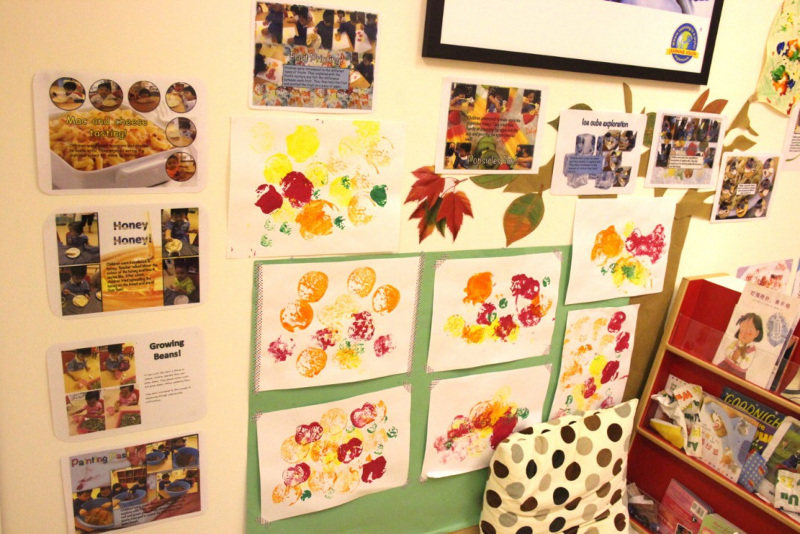 Making Parents Feel At Ease
As a mother of a seven year old boy, Niza knows sending children to a new school can be daunting for both parent and child. We were told parents are allowed to stay with their child during the first three days, to ease the child's transition from home to school.
The school communicates with parents on a regular basis to update them on their child's progress and daily activities. Niza said the centre believes and emphasizes in a strong centre-parent partnership. "Apart from day-to-day meeting with parents during arrival and pick up time, there are also other various channels of communications we engage in."
Besides the common communication channels that the centre adopts (children's communication book, email, parents' bullentin board and classroom board, display and documentation of children's work, field trips and Parent-Teacher-Conference), the school goes a step further in engaging and providing more platforms for parents to learn and communicate with the school.
TNAP likes: Curriculum Tea Sessions are carried out on per level basis to inform parents on staffing, programmes, children's learning experiences, achievements, upcoming plans and to gather feedback from parents on any issues or areas of concerns.
There is also Parent's Day, which serves as an end-of-term culmination event to showcase the curriculum. "Here, parents and teachers share feedback on the children's learning and progress. There will also be simple performances put up by the children." Niza explained. There is learning for parents too. The school provides parenting talks and workshops conducted by experienced professionals in the industry.
True to upholding its core values, we believe Principal Niza and her staff at Learning Vision @ CET, coupled with the clean and organized classrooms makes the school a welcoming and safe place for children to learn and feel at home.
Contact details:
11 Eunos Road 8, #04-04, Singapore 408601
Registrations for 2015 are now open, you can call 6781 0888 to RSVP for your personal tour today.
You can also visit www.learningvision.com for a full list of centres islandwide.