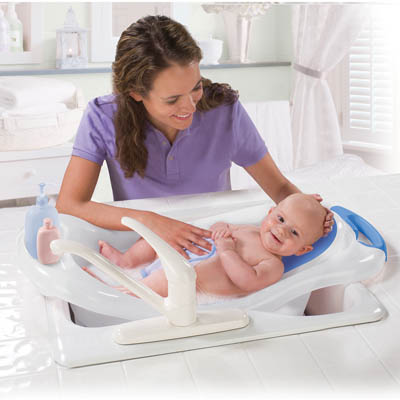 Infant Daycares & services cater to children aged between 2 to 18 months, providing full day and half-day care programmes for the infants. It can be extremely challenging to find reliable infant daycares to entrust your precious infant in, providing a warm and nurturing environment while you are at work.
Thus here are some things that you can look out for before making your decision.
Location
First, select a few infant daycares that are near your ideal location such as your home, caregiver's home or work place. Most importantly, it should be convenient for you to drop-off and pick-up. Do check if there are any penalties for late pick-up.
Charges
Check out the charges of the infant care you have selected. Shrink the list to those that meet you budget. An infant care can range from $800 to $1500 before subsidy. Check the subsidy you are entitled to with the center.
Note: Your infant need be at least 56 days old at the time of admission in order to claim the government subsidy.
Staffing
According to Ministry of Community Development, Youth and Sports (MCYS), for staffs that work with infants are required to have a qualified infant care certificate. A minimum qualification of at least a Certificate in Infant and Toddler Care ensures that teachers are equipped with the necessary skills to nurture and support a baby's development in a caring and safe environment. Thus remember to verify the experiences and training received by the caregivers.
Next also ask the ratio of infants to care-givers and the maximum capacity, according to MCYS requirement the ratio should be 1:5 but some center may reduce the ratio to 1:3 to increase the quality care. Observe how the teachers interact and handle the infants and most importantly observe if the other children in the center are happy and engaged in the activities.
Environment
Go down personally to assess the environment. A few areas that they should have are: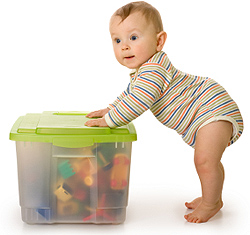 Rest and napping areas
Toileting and washing up areas
Feeding and food preparation areas
Learning and skill development areas
Peer play areas
Storage areas
Check the furnishings, toys and facilities to see if they are safe, healthy, pleasant, comfortable, convenient, child-sized, designed to be flexible, encourage movement and designed to facilitate choice.
Safety, Health, Hygiene And Nutrition
Find out from the centre about their hygiene and health practices. Ask about their practices with regards to illness, sterilization of utensils and bottles used for food preparation, toys and etc. Look at the changing area on how they dispose the diapers.
Check the menu provided for the infants/toddlers. The centre shall have an individual feeding plan for each infant/toddler that includes instructions from parents.
Programme
Other than the usual routines of nappy-changing, toileting, feeding, nap time, bathing, find out the activities that they carry out with your infant. Your child should be given daily opportunities to move freely in a safe, clean, open, warm and uncluttered area.
Caregivers shall encourage the development of self-help skills (dressing, toileting, washing and eating) as and when the infants/toddlers show signs of readiness. There should also be time, ample space and appropriate materials for different types of free play.
Administration & Records
The centre should have daily observation record for individual infant such as the infant's feeds, nap time, and bowel movements and etc.
If you are satisfied after the visit, do ask for a trial period and the trial charges for it. Bring your child to see if he/she is happy with the environment. Do check if your infant requires any necessary immunization before admission into any infant daycares / centre too.
If you find this article useful, do click Like and Share at the bottom of the post, thank you.
Like what you see here? Get parenting tips and stories straight to your inbox! Join our mailing list here