It was just after her 40th birthday in September 2012, when Anne discovered a lump in her left breast while taking a shower. Prior to that, she had not yet gone for any kind of breast screening or mammogram and did not have any family history of cancer, so this came as a huge shock to the mother of two.
Anne shares, "My first thought when we discovered the cancer was: Why me? Am I going to die? What will happen to my children if I die?"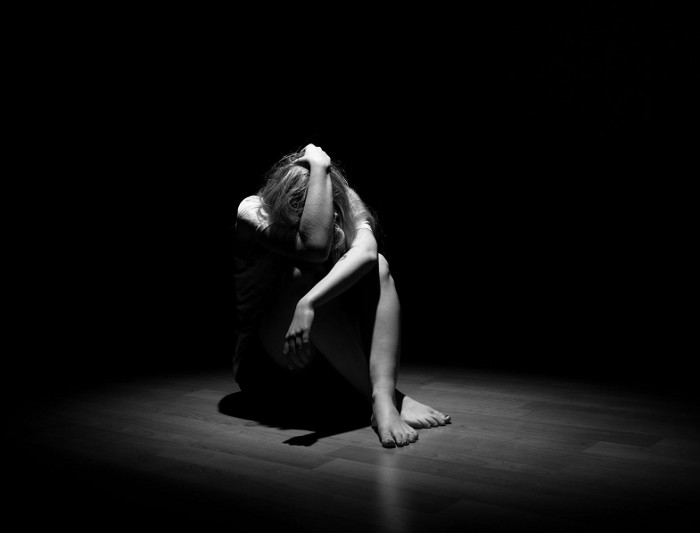 The Diagnosis
At the time of her diagnosis, Anne's children were still quite young – Micaela was in Primary 1 and Kevan was about to sit for his PSLE.
Things happened very quickly after that. Anne visited her gynaecologist, who immediately sent her for a breast ultrasound and mammogram. The following week, Anne was on a pre-booked holiday in Thailand with a few good friends, when her gynae called to deliver the news.
"The fact that she would call me even when I was on holiday… I knew it was probably not good news," Anne remembers. Upon her return, she was referred to a breast specialist, and a subsequent biopsy confirmed that the growth was indeed cancerous.
When she received the news, Anne couldn't help but break down in tears. Her husband, equally shocked and anxious, asked the doctors many questions in order to better understand the scenario.




Both of them had never imagined this possibility, having thought that breast cancer only affects older women or women with a family history of cancer. Her surgery was scheduled for the following week. Needless to say, both Anne and her husband, Allen, were overwhelmed with many emotions during this time.
Since things were moving so quickly, Anne's children also didn't have much time to react to the news. Micaela was just 7 years old at the time, so she didn't really understand the seriousness of her mother's illness.
However, Kevan, who was 12 years old, was more aware of the situation. Anne remembers fondly how he told her not to worry about his studies, and assured her that he would do his best for the PSLE while she was undergoing the treatment.
"He was very caring towards me, and he encouraged me a lot."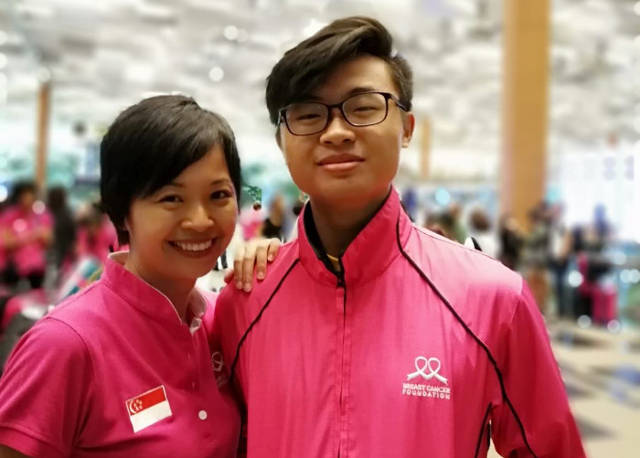 Anne and her son. Photo courtesy of Anne Ang
Going Through Chemo
After the operation, Anne had to undergo four cycles of chemotherapy over the next three months. This was an extremely difficult time for her, as she experienced strong side effects from the treatment.
"My hair dropped so much, so I decided to shave my head. I had to mentally prepared the children so that they wouldn't get a shock when they saw me. I also broke out in hives, and my nails even turned purple. I had to keep assuring the kids that this was just part of the effects of my treatment," Anne shares.
The treatment also affected Anne's emotional health, causing her to become very temperamental and get easily agitated over small things. Her mood swings caused her to snap at her family members much more than usual, to the point that she told them one day "I'm sorry I'm behaving like this. If I'm angry, I'm not angry with you, okay?"
Being on this kind of an emotional roller coaster ride was the toughest part for Anne. She felt very sorry towards her family members for her behaviour towards them. The mood swings would come and go with no warning, making her feel like she had lost control of her feelings. At one point, she feared that she would go into depression. She decided to reach out for help.
That decision became a vital turning point in her life.
Receiving Help and Support
When she was discharged from the hospital, Anne had received a pamphlet about Breast Cancer Foundation (BCF). She called them, seeking someone to talk to about her struggles, and was linked up with a Befriender volunteer who had gone through the same experience herself.
Volunteer befrienders are survivors of breast cancer who are committed to share their experiences to caregivers and women diagnosed with the condition. They offer their assistance and support such as providing face-to-face and telephone sharing sessions with women who are newly diagnosed or at the post-operative stage of breast cancer.
Hearing her new friend share about her own journey, and how she had overcome various challenges and come out stronger, Anne was greatly encouraged. A short while later, she was invited to attend a support group for breast cancer survivors, and here she met many other survivors like herself, from a wide range of backgrounds and ages.
Being able to share her struggle and take courage from the experiences of others in the group was a strong lifeline for Anne that pulled her through the most difficult times. She also appreciated having this space to ask the million-and-one questions that were weighing on her mind, such as how to cope with the side effects, what foods to abstain from, and how she could build up her body's immunity to recover well.
It was also during this time that she found much peace and strength through her Christian faith and found God, which Anne is most thankful for.
Over the years, she went on to participate more actively in the various BCF activities, such as starting with BCF's Healing Through The Arts (HTTA) programme like yoga and qigong classes, then long-distance running.
More Active Than Ever
Anne, representing BCF's Paddlers In The Pink Dragon Boat Team. Photo credit: Denise Ee
Today, she is an active member in Zumba and BCF's Paddlers In The Pink Dragon Boat Team. She has also been volunteering as a Befriender herself for the past two years. In fact, Anne now trains regularly with the dragon boat team, and has competed with them locally and overseas.
Just recently this July, the team represented Singapore at the 2018 IBCPC Dragon Boat Festival held in Florence, Italy – an event organized by the International Breast Cancer Paddler's Commission once every four years.
The Festival is an international non-competitive participatory event, targeting breast cancer survivor teams who engage in dragon boating as part of their rehabilitation.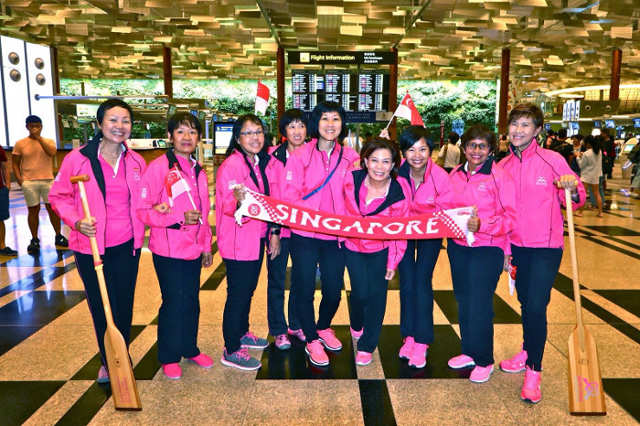 BCF's Paddlers In The Pink Dragon Boat Team. Photo courtesy of Anne Ang
Anne adds, "Before cancer, I did exercise but not as much or as regular as what I am doing right now. After adopting a more active lifestyle, I have gained strength through these programs. I have gotten to know so many people through these activities, and they even encouraged me to sign up for things such as BCF's Pink Ribbon Walk, the 5km Great Eastern Women's Run, and then later, the 10km Green Corridor Run. I never thought I could do this!"
Anne is not alone in her newfound pursuit of improved health and wellness – Allen and Kevan, now 18, have done several local runs together with her, and Kevan is also an avid dragon-boater with his school. In fact, mother and son have met up at a few regattas in Singapore.
Anne treasures these moments, and especially remembers that one regatta when Kevan told her "Mum, I'm so proud of you for surviving cancer." Her daughter, Micaela, has been equally supportive of her mother's journey, even though she is less interested in such sports-related activities.
Heart of Gratitude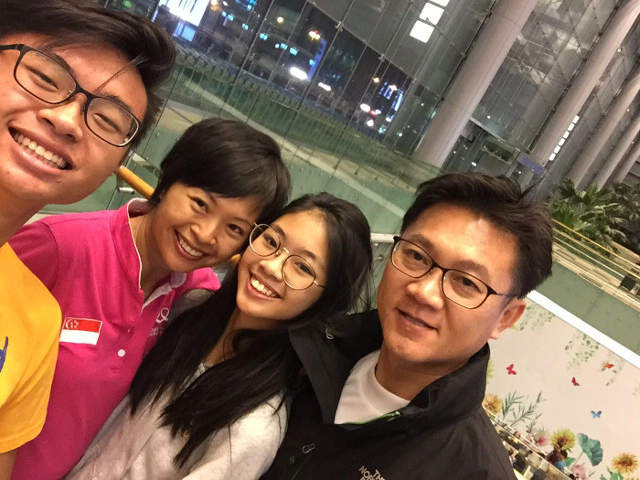 Anne with her family. Photo courtesy of Anne Ang
It has now been five years since Anne's operation. Five years of taking oral medications meant to help prevent a relapse. Five years of waiting and hoping that the cancer will not come back.
While she is thankful to now have crossed that five years remission period, Anne knows that the road ahead may not necessarily be trouble-free. However, she is overwhelmingly thankful that she is not alone in this journey.




Her husband, who stayed close by her side throughout the intense roller coaster ride of her cancer diagnosis and treatment, continues to be a huge pillar of support to Anne.
Then there are also the fellow survivors she has met through BCF, friends who have come alongside in her journey, and who continue to spur her on to lead a whole and meaningful life.
Inspiring Others Through Her Story
Now, Anne hopes that her story of surviving breast cancer will inspire others who are now going through the pain that she went through. She also seeks to encourage younger women to conduct regular breast self-examinations and mammogram screenings, and to correct their misconceptions about the condition.
"In my case, we detected the cancer very early, so it was only at Stage 1. I learned that breast cancer can affect even women under 40, and that you can get cancer even if no one in your family history has had the disease before. Early detection is so important, to ensure a successful treatment.," Anne says.
"I hope that all women will take the need for breast screening seriously. Cultivate the habit of regular self-breast examinations, so that you can flag any potential issues early on. Women aged 40 years and above should begin to go for annual mammograms as well."
BCF is a non-profit organisation dedicated to eradicating breast cancer as a life-threatening condition. Set up in 1997, BCF is committed to raising awareness about breast cancer through talks, events and publications that advocate early detection through regular screening, as well as supporting survivors and their families through various befriending and training activities.
For more information about Breast Cancer Foundation or to learn more about breast cancer, visit www.bcf.org.sg.
By Dorothea Chow.
Have a story to share? Email to us at mailbox@thenewageparents.com.
Like what you read and want more? Receive our latest articles and giveaways when you sign up on our mailing list here.