A business failure, an unexpected loss of a loved one, or a sudden terminal illness.
Tough times happen to everyone.
What would you do when you lost almost everything you had?
Your job. Your car. Your house. Your status.
We recently came across this story on the web and would like to share it with all our readers.
Story Of A Father…
John's* (fictitious name) was a committed, dedicated and doting father. He did his best in his business so that he could provide his family with a comfortable life. Although he had to travel frequently for work, he would try to make it up by splurging and spending time with them on family vacations.
He provided everything he could for his wife and two children.
But things took a downturn for John.
Despite his hard work and efforts, his business plummeted and he was on the verge of bankruptcy. To make with ends meet, he had to downsize to a small HDB flat, let go of his Jaguar and Mercedes cars. But it was not losing his career, property and his cars that killed John's motivation and zest for life.




Desperately seeking a job, John caught up with a friend and shared this with him:
"When I was successful, my wife and children said I was the best dad in the world. Now that I have nothing, they say that I'm useless and lousy. They've also told me to move out so that they can rent the spare room and earn some money.
What did I do wrong? I gave my everything to this family."
This was what broke his heart – his family's treatment – of him, after he had lost 'everything'.
If your friend shared with you the above scenario, what would you say to him?
If you were John's wife, what you will do or say to him?
How often or we caught up in our work?
Whenever you get too caught up with work and can't see to climb out of the wormhole, you may want to use this simple reminder by American Author and Rabbi Harold Samuel Kushner:
How often do you meet your family members, even just for a simple meal?
When we are out with our children, do we really give them our full presence? Or do we still try to steal quick glances on our phones to check our emails despite the little time we already spend with our family?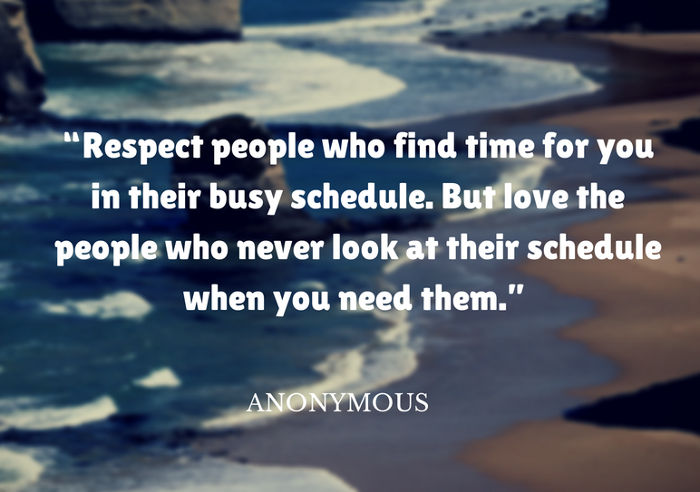 Which group of people would you want to belong to?
Do you know someone who shares a similar story as John? Share your thoughts and comments below.
If you find this article useful, do click Like and Share at the bottom of the post, thank you.
Like what you read and want more? Receive our latest articles and giveaways when you sign up on our mailing list here.