With the school holidays just around the corner, Covid-19 has no doubt put an end to many family travel plans. If you are pulling your hair out, wondering what you can do to avoid messy meltdowns from the whole family being confined at home for the holiday, why not turn this crisis into an opportunity to spend your family time together more meaningfully? Here are 5 things from A to E, that you could do:
1. APPRECIATE the workers around you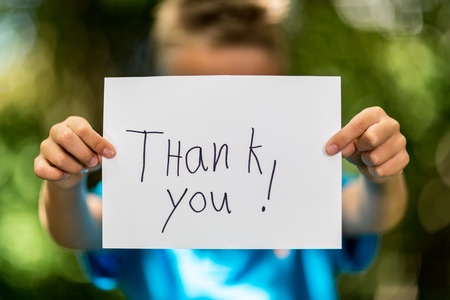 One of the best ways to inculcate empathy and learn how to be other-centred is to intentionally notice others' needs around you. A lot of people are working extra hard to keep us safe and our spaces clean. Is there an uncle or aunty who regularly cleans your block or neighbourhood? Is your neighbour a healthcare worker?
Write and decorate a thank you note with your children and give these to the everyday heroes around you. Everyone could use some appreciation. Why not be the spark?
2. BOND with a silly dance
Your children may not always remember everything you say, but they will certainly remember the time you had fun learning a silly dance together. Your children probably know the latest TikTok dances and all the moves – Flossing anyone? Or perhaps the Coronavirus hand-washing dance?
Clear the "dance floor" in your living room and get grooving. Let them teach you something and bring out the kid in you too! Learn it, share it with grandparents in a little video-show or practice it until you can all do it perfectly!
3. COOK a nutritious meal together
We must remember to keep our bodies strong and healthy. Show your kids that healthy eating can be tasty too. Cooking together is a great way to not only teach them about nutrition but it will also build their confidence in the kitchen.
There are plenty of kid-friendly recipes you can find online or start with simple basics like pancakes, fried rice, fruit salads or healthy cookies. If cooking is not an option, do consider patronising local food businesses by eating out for a family meal, or even "tabao", to support them in this slow business period.
4. DRAMATISE life with stories of Singapore's community heroes!
Your kids will be shaped by the stories they watch and build strength and confidence or fear depending on the content. Social media has many stories of toilet paper hoarders and racists targeting Asians abroad which will build fear and insecurity. You can combat this with a good dose of positive stories about what Singaporeans are doing or have done in the past to share with them who we really are deep down.
So get the family together for a cosy movie night and build a blanket fort or make space on a comfy couch to binge watch 15 Shorts, short stories from our City of Good that showcases how a spirit of doing good has always been a part of our people's history.
The short films cover a range of causes from animal welfare to juvenile delinquents, sports and autism. These films could work as great starting points for important conversations with your children and plant seeds for future family volunteering activities.
5. ENCOURAGE and ENJOY one another!
Every child wants to feel known, loved and appreciated for who they are. Take some time to just observe and call out your child's strengths and virtues.
What did they do well? When were they kind or caring to others? What do they do that is responsible or creative or brave? They say a child's basic personality is formed by age 7. How can you use this week to observe and shape their character in positive ways?
Perhaps write a letter to their future self appreciating them for who they have become. Or use their name and create an acrostic of adjectives that describe them! Tim is Trustworthy, Innovative and Marvellous! How can you help encourage your child to be their best self this week?
No matter what activity you choose, we hope the school holidays are a time for you to bond as a family and reinforce the values you hold dear as you grow closer together. Our hope is for people and families in our City of Good to come together, find the silver lining in any situation and give their best for others.
By Melissa Kwee, CEO, NVPC.
---
It's the weekend and are you looking for things / activities to do? Check out our weekly roundup of Things To Do This Weekend In Singapore.
* * * * *
Want to be heard 👂 and seen 👀 by over 100,000 parents in Singapore? We can help! Leave your contact here and we'll be in touch.
Stay in touch! Subscribe to our Telegram here for our latest updates.