Update: As part of heightened safe distancing measures during the COVID-19 circuit breaker, all primary, secondary, Pre-University and IHL students, including students from Special Education (SPED) schools will shift to full Home-Based learning.
In addition, all preschools, MOE Kindergartens and student care centres, including special student care centres, will suspend their general services during this period.
Private education institutions should move to HBL as well, or suspend classes.
MOE and MSF will continue to monitor the COVID-19 situation to assess if these measures need to be prolonged. For more information, visit here.
---
MOE announced on 27 March 2020 that primary schools will carry out home-based learning on Wednesdays from April 2020, with about four to five hours of home-based learning, and about two hours of screen time. Schools will provide instructions on how we can access home-based learning materials and MOE has also released a guide to preparing for home-based learning.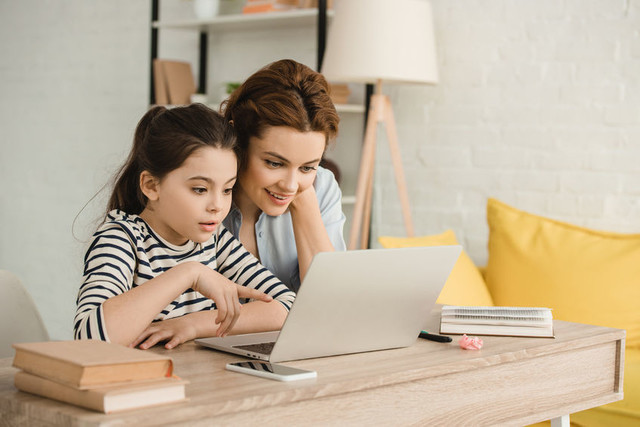 If you are unable to telecommute during home-based learning days, do speak to your child's school as MOE has said that schools will remain open for "a small group of students" whose parents are not able to secure alternative childcare arrangements. Priority will be given to parents in essential services such as healthcare.
Being the parent who can telecommute, it will be up to me to supervise my son who is currently in lower primary. Since the news on home-based learning was announced, I have already started to plan how to organise our Wednesdays for home-based learning while I telecommute (my work still needs to be done).
Here's my survival guide to home-based learning as a parent of a primary student.
1. Plan your timetable
As I will be juggling two responsibilities (both as a parent supervising my child's work, and an employee on telecommuting status), here are some principles I have decided to follow.
Follow the school timetable with options to play-by-ear
Co-ordinate my son's screen-time to run concurrently with my video conferences
Buffer extra time to finish his homework
Complete my expected workload on time
Not everything has to be academic
Morning shift
If you would like to plan your own morning timetable, here's an easy template below.
This is a rough timetable (subject to amendments) closely following my son's typical Wednesday school timetable which starts from 0730 and ends at 1200.
Being the type of person who likes getting stuff done first thing in the morning, I chose to tackle the academic subjects first (except Mother Tongue which is not my forte).
As my son will have English and Maths homework, he should do the work by himself first. Once he is done, I will check and teach him the parts he is unsure of. He can then have a short break during his recess.
After recess, he can choose his favourite physical activity, usually playing with his latest toy, a ping pong ball, in his room, or exercising to a YouTube video fitness class of his choice.
He can then have a quiet reading time after expending his energies, then complete his Mother Tongue homework after calming down with books during reading time. I've built in a buffer time of half an hour in case he needs more time to complete any homework. If he has completed everything, it will be free-play!
⇒ Related Read: 6 Stay-Home Activities Your Kids Will Love
Afternoon to evening shift
Some parents may not need to plan their afternoon shifts as they have alternative caregivers or student-care centres that may be open.
But in the event I do not have these options, here is a timetable that accommodates both telecommuting and looking after my son.
Here's an hourly template you can fill in too.

For the afternoon to evening timetable, I chose hourly slots which I feel will be easier to plan.
In this timetable, I chose to schedule my son's e-learning at the same time I'm having my video conference because this is the time I cannot leave my work to supervise him. Having a pre-planned timetable also allows my son to plan for the activities he wants to do during each hour, in advance.
I've also scheduled a work hour at 2000 in the event I am unable to finish my tasks for the day by 1800. This means I do not need to be anxious if my son requires more attention from me during the day, and I am available to support him as a mother without compromising my ability to carry out my work duties while telecommuting.
I also give my son a choice to exchange certain activities (with the caveat that work must be completed in the morning when he's at his most focused), so he could choose to draw first and play later.
Now that your timetable is ready, what's next?
2. Prepare the spaces and materials
If it helps, note down a space where each activity in your timetable will take place. Even before home-based learning, my son has designated areas for different activities because I find this helps him know what is expected of him.
For example, my son will do his homework in his room at his desk (aka a 'home classroom') while I do my work outside. When he has finished, I will go over to his room to check and explain. Any desk work like drawing is also done in his room.
In his room, there is an oil diffuser which I diffuse his favourite citrus essential oils like lemon or tangerine to help him focus.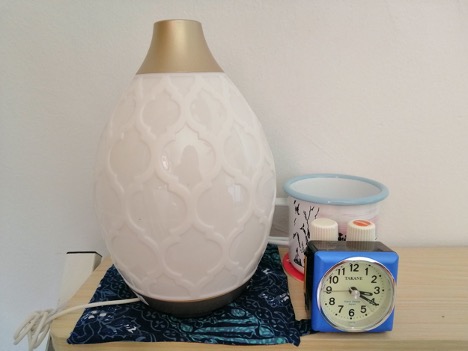 I have a designated space in the living room where there is a shelf stocked with kids' books and cute mats on the floor to indicate this area is specifically for "Reading Time". My son also has a mini library of his all-time favourite books in his room if he chooses to read those.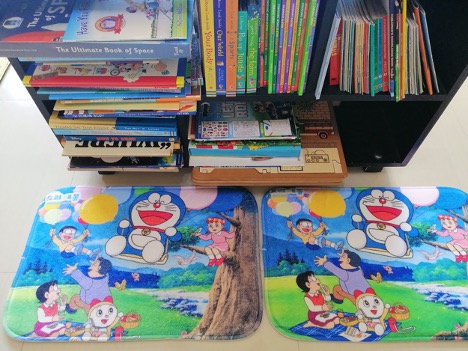 E-learning is on the family laptop at a desk in the living room, so I can also have a video conference in my bedroom with some privacy.
To set up my work laptop in my bedroom, as I do not have enough space to bring a desk in, I will use an IKEA KLIPSK bed tray which perfectly fits my laptop and mousepad, with a groove to mount my mobile and hold notepads and pens.
Image credit: Shopee Indonesia
Since my son had his bedroom, he has been organising his toys, writing materials and other possessions regularly.
This means he is less likely to interrupt me during my work asking where his things are.
For his recess and snack time, I will prepare food the night before and place it at a designated area in the kitchen or refrigerator where he can access himself. Lunch will also be prepared in advance for easy heating up, or we could take this hour to prepare lunch together and teach him some independent kitchen skills.
Having a timer or alarm clock with a pleasant tone helps indicate the transition from one activity to the next.
3. Resources for home-based learning
In the event you need more activities to fill your child's time if he or she has completed their homework, here are some free resources that you could explore.
Audible Stories

is available for children who are temporarily unable to go to school around the world. Listen to all audiobooks for free, with content ranging from preschool to classic literature, no download of apps, no login required, no ads.
Family Five: pick and choose different activities to bond with your family based on family goals you want to achieve.Home-based learning should not only be academic but also focus on other skills like personal growth, social skills, cultivating good habits and emotional intelligence. There is also a section under "Situations" category on "COVID-19: How to navigate this difficult time".
One thing which I would caution against is stuffing every single hour full of pure work and academic activities. Our children's brains need to rest, recover and also explore.
Having the space to exercise some self-determination also lets our children learn some independence in decision-making, instead of being constantly spoonfed with activities their parents plan for them, and even worse, hate to do. Hence, if you run out of ideas and their work is finished anyway, just let them play.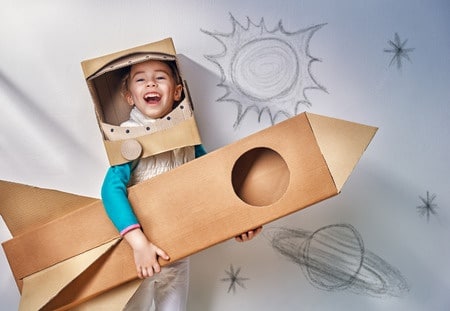 I hope this article will help bring some structure and assurance to you that yes, you can survive this home-based learning while telecommuting. You may even appreciate the opportunity to bond with your child.
Text and photos by Julia Chan.
* * * * *
Want to be heard and seen by over 100,000 parents in Singapore? We can help! Leave your contact here and we'll be in touch.
Like what you see here? Get parenting tips and stories straight to your inbox! Join our mailing list here.