Moving during a global pandemic can be very stressful for you and your family. Not only do you have to pack all of your belongings, but you also have to abide by social distancing guidelines and safety protocols. As a parent, you have the additional responsibility of making sure your children are emotionally prepared for this transition.
➡️ Related Read: Preparations to Make When Moving With Kids
However, this doesn't have to be an overwhelming experience if you are organised and approach it with an open mind. Check out these tips on how to move safely during a pandemic.
Get in Touch with Your Movers Before the Big Day
In the age of a pandemic, companies have readjusted by instituting safeguards to ensure the health of their clients and workers. Before the day of your move, reach out to the moving company to confirm your reservation and talk about their COVID-19 policies. This way, there will be no surprises. An important part of our new reality is transparency.
You should tell your moving company if you or a member of your family is having any COVID-19 symptoms. Since some symptoms can be subtle, you should ask your kids how they are feeling and consider temperature checks. Though the moving company may choose to reschedule, they also may end up proceeding with the move but with additional protocols.
It's Time to "Marie Kondo" Your Stuff
Over the years, families accumulate a lot of stuff that they don't necessarily need. However, it can be tough to decide what exactly you should throw away. Japanese organising expert and consultant Marie Kondo has come up with a brilliant method for tackling this problem. She asks people to go through their stuff and discard any clothes and belongings that don't "spark joy".
➡️ Related Read: How I Decluttered My Home The Marie Kondo Way
When it comes to moving, less is more. In addition to helping you have a stress-free move, this is also a good opportunity to teach your kids about the values of having a minimal lifestyle and donating to charity. Kids outgrow things all the time. Go through their stuff with them and ask if they truly need that toy or book.
If they say no, donate it to your local shelter. After you have finished doing a "Marie Kondo" of your belongings, organise the remaining items into two categories: things you will be bringing to your new spot and things you will place in storage. The more you do in advance, the less stressed you will feel on the big day of your move.
➡️ Related Read: Where to Donate Your Pre-Loved Toys, Books, Clothes and Home Furniture in Singapore
Research the COVID-19 Regulations of Where You're Moving
Around the United States, different cities and states have embraced various COVID-19 regulations. Before moving to a new location, you should take a look at the local government's website to see if there are any new rules or updates on which businesses have reopened. You will want to prepare your kids and partner for any changes to avoid any anxiety.
Get a New Physician Before You Move
Prior to relocating, you should research the local hospitals and healthcare providers in your new city. By getting acquainted with your family's new physician, you will be prepared for unexpected emergencies. These days, a lot of doctors have embraced telemedicine and are offering virtual consultations so their patients don't have to go to the hospital for non-emergencies.
➡️ Related Read: 5 Telehealth Brands You Can Purchase for Family Use
If you have prescriptions, you don't have to feel stressed as many telehealth companies provide online doctor consultations and treatments. You can get anything from tretinoin cream to birth control delivered to your door.
Have Everything Ready 24 Hours before Your Move
On the day of your move, you really don't want to feel rushed. To avoid that unpleasant scenario, finish packing at least 24 hours before the moving company arrives. There are plenty of things you could do to make the moving experience safer for your family and movers.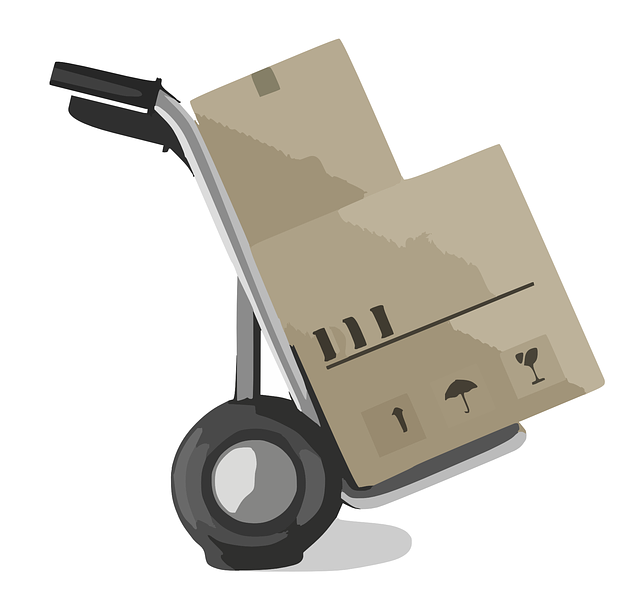 Though the movers will probably be sporting gloves, you should pack all of your boxes and not touch them for 24 hours before they come. In addition, you can place some hand sanitiser by the entrance and extra soap near the sink. You and your family should be wearing masks 😷 the entire time.
While moving during a pandemic comes with its hurdles, preparing in advance can reduce your family's stress. As long as you keep everyone's health and safety in mind, you will have an anxiety-free moving day.
This article is contributed by Hims.
* * * * *
Want to be heard 👂 and seen 👀 by over 100,000 parents in Singapore? We can help! Leave your contact here and we'll be in touch.
Stay in touch! 📣 Subscribe to our Telegram here for our latest updates.