Art is a great way to spark your child's natural curiosity about colours, textures and shapes, an outlet for creative expression, a chance to discover your child's personality, likes and dislikes, and a platform to create memories that will last. Want to get crafty with your tot, but stuck for ideas? Here are a couple of projects to peak your interest and get your creative juices flowing!
My World
Does your little one love cars, motorbikes and all things that go vroom-vroom? Or does he enjoy moo-ing and quacking with his collection of farm animals? Build a town together where his trucks can conquer hills and bends in the road, or where little plastic animals can roam free amidst green fields and winding rivers.
Virtually any material can be used as part of your home-made town. Think used toilet rolls, tissue and shoe boxes, milk powder tins, egg cartons, ice cream sticks, plastic cups etc. It's definitely a great way to introduce your child to the concept of recycling as well, turning trash into treasure!
Treat the floor as your 'earth', or use a big sheet of vanguard or thick cardboard as a base. Use paints, crayons, markers etc to add colour to each object. Or wrap boxes in construction paper or pages from an old magazine. And the fun doesn't stop there. Use crepe paper to make bushes and trees, blue cellophane for a pond, ice cream sticks for traffic lights or road signs… the possibilities are endless!
Nature Journaling
Take a walk with your tiny tot round about the neighbourhood, or venture a bit further to visit the Singapore Botanic Gardens or Hort Park. Arm yourself with a camera, colour pencils or crayons, a notebook and a wondering mind. Oh, sunblock, an umbrella and a bottle of water would come in handy too!
Take the opportunity to expand your child's mind. Point out commonly-known plant species, such as the rain tree or bougainvilla, and explain how a plant breathes, or how a flower develops into a fruit! You can also snap photos of interesting flowers, leaves and insects that the two of you can investigate from the comfort of home at a later time.
Document your experience together in a notebook, complete with leaf printings, drawings of nature, and even pressed flowers and blades of grass!
Scrap it!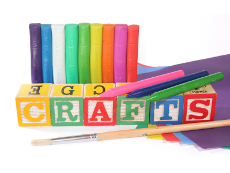 Photographs are great in albums, but even better when they are organized into a scrapbook that preserves the memory of that special event! Think of a theme or event to build your book around, such as 'Susie Turns Two' or 'Jayden: A Boy and His Toys'. Something that would be personally meaningful to your little one.
Choosing the photographs which make it into your book, and shopping for supplies together, can be another fun activity to do with your tot. You can even make it a play date project, and get your mummy friends and their kids onboard as well!
Want to 'scrap', but don't quite know where to start? Sign up for a basics workshop at any of the several scrapbook stores islandwide, and you'll be up to speed in no time at all!'
By Dorothea Chow
If you find this article useful, do click Like and Share at the bottom of the post, thank you.
Want more comprehensive info? Check out our e-guides here.