Do you often find yourself feeling frustrated and lost when planning a birthday party for your child? You want to make your child's big day as special as possible, but there are just so many things to plan for! With these 7 simple steps to planning for your child's themed birthday party, you will be surprised to find party-planning such a breeze. No more worries about missing out on anything!
Step 1: Select a Party Theme
Begin by selecting a party theme for your child. The more popular birthday party themes for children are: Disney Princesses, Mickey & Minnie Mouse, Winnie the Pooh, Cars, Barney and Barbie. Alternatively, you can also choose a favourite topic, show or character and designate it as your party theme. For example: Pirates, Cupcakes and Jungle Animals.
To achieve a stunning look for your party venue, try to make sure that the various party elements such as Birthday Banners, Invitation Cards and Party Favors adhere closely to your party theme. Most importantly, no matter which theme you select, make sure that it has to be something the birthday boy or girl likes. After all, it is his or her big day!
Step 2: Select a Party Venue
Next, depending on your budget and party theme, select a suitable place to host your party, such as a function room or an indoor playground. Bear in mind that the chosen venue should be able to accommodate the number of guests that you are going to invite, preferably with some extra space for the kids to run around or play games. Another important factor to consider is whether the party venue is easily accessible. Is there a convenient parking lot or MRT station nearby?
If you are hosting a theme such as Jungle Animals or Pirates and are planning for the kids to run around, an outdoor party venue would be ideal, but do be prepared and always have a wet weather alternative in place.
➡️ Related Read: Planning Your Child's Birthday Party
Step 3: Send Party Invitation Cards to your Party Guests
Based on your selected party theme, send out invitation cards to your party guests. Remember to include RSVP details so you can expect the number of people who will turn up. For an extra personal touch, get your kid to write out the guests' names personally instead of printing them with the other details.

Step 4: Birthday Cake
This is the highlight of every birthday party! Depending on your preference, you may either order or bake your own cake and top it with cake toppers according to your party theme! Remember to choose a cake size that will be enough for all your party guests! Generally, a 1-kg cake can be cut into 10 or 15 large or medium servings (more if the servings are smaller). Other party food such as cupcakes can also be customized according to the party theme as well!
➡️ Related Read: Where To Get Children's Birthday Cakes In Singapore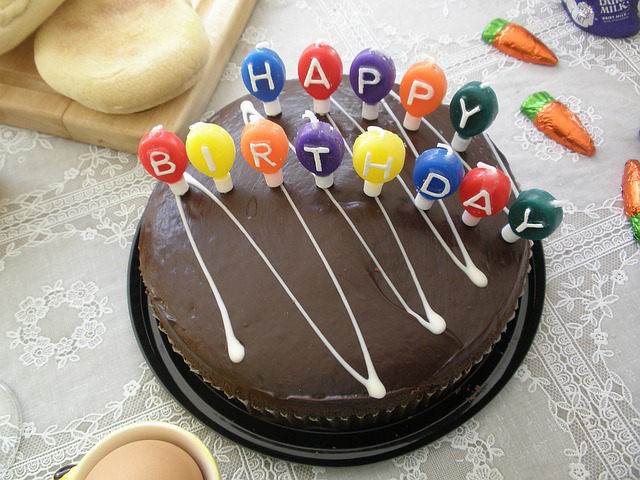 Step 5: Party Games & Entertainment
Plan a few simple games to keep the children who arrive at the party early entertained. In addition, during the party, there should be 1 or 2 activities for the children to participate in so that every child is actively engaged and no one will be left out. These activities could also be related to your party theme. For example, organize a "Scavenger's Hunt" for a Pirate themed party. Experiment with your imagination and use your creativity to repackage traditional party games in new ways that will attract the kids!
The Piñata is a classic and fun game that is very common in children parties. They come in a wide variety of characters and designs. You should be able to find one that fits your party theme easily.
To get the kids all hyped up, get some entertainment activities for your party! Birthday magic shows, popcorn and candy floss can jazz up the fun level of any party. It will definitely make your birthday child feel extra special on his big day!
Step 6: Decorating the Party Venue
Balloons and party banners are among the most common ways to decorate your party venue beautifully. Balloons are very powerful decorations for any kind of event as they can instantly transform the look of a place, other than serving as excellent photo-taking spots! They are the perfect decorations for complementing your party theme as well as the rest of the party décor. For example, if you have a Mickey Mouse themed party, complement it with red and black latex balloons. There are also many licensed characters balloons that are readymade according to popular character or party themes.
Step 7: Party Favours
Lastly, prepare goodie bags or treat sacks filled with party favours for your party guests as a way of thanking them for coming to your party. Party favours can be selected according to the party theme. There are many pre-packed treat sacks in licensed character themes which are commonly available for added convenience. Have your birthday child hand out these goodie bags to the party guests personally and thank them at the same time. This is the perfect ending for a perfect day.
There you have it – 7 simple steps for a fun-filled and memorable birthday party.
We hope you find these party tips useful and enjoy the party-planning process as much as possible!
Contributed by Party Monster Singapore.
* * * * *
Like what you see here? Get parenting tips and stories straight to your inbox! Join our mailing list here.
Want to be heard 👂 and seen 👀 by over 100,000 parents in Singapore? We can help! Leave your contact here and we'll be in touch.