Many parents introduce their children art activities such as scribbling with crayons, chalks, markers and painting with paint at the age of two as they are developing their small hand muscles and creative expressions. Thus providing the right materials for children helps to stimulate their creativity and aid in enhancing their development. Lyra brings to you a range of products suitable for toddlers +2 years onwards.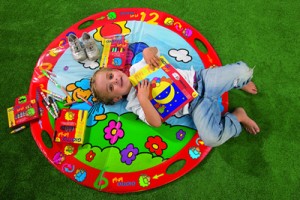 Giotto Be-bè has designed a range of child-friendly products that meet the developmental needs of children and stimulate their creativity and learning.
The products are bright, lively and easy-to-use colours for children, with attractive packaging which children can open and close the product like a book by themselves.
The products are also

safe

for children to use as there are no small parts and they are

dermatologically-tested.

In addition, these products are

washable

from hands and fabrics thus parents no longer need to worry about the creative mess children leave behind in the house and feel free to let them express their creativity.
These products are suitable for children

aged 2 and above

.
GIOTTO Be-bè Egg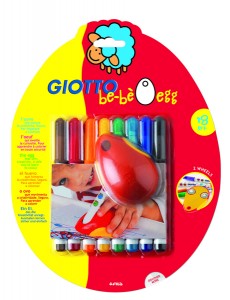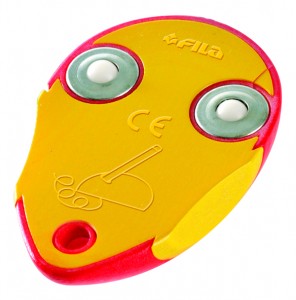 Available in a set that includes 1 Egg and 8 Super Fibre Pens

What I Like About?
This works to develop toddler's fine motor skills which are essential for proper pencil grip. At the toddler stage it is important to pay attention to their fine motor skills – all the tiny, detailed thumb, finger, hand and wrist mov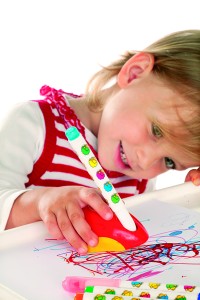 ements and the best way is to let them play.
Thus the Giotto be-bè Egg acts as a toy for children and at the same time allows them to exercise the small muscles in their hands and their eye-hand coordination as they control the movement of it. The Giotto be-bè is an egg-shaped marker case which fits children's hand and with the two wheels below that roll smoothly on paper, it stimulates children's curiosity with the lines created by their movement.
A marker may be too long for children to handle, but the Giotto be-bè Egg allows toddler to enjoy the same privilege of expressing their creativity with marker in a comfortable way. It is easy for toddler to manipulate by themselves and insert the marker into the hole to start using it!
GIOTTO Be-bè Super Large Pencil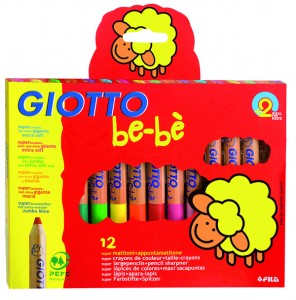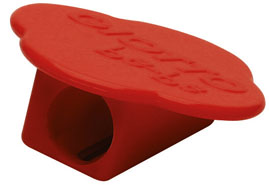 Available in a set of 6 or 12 colours, including a sharpener which needs adult supervision when using it.

What I Like?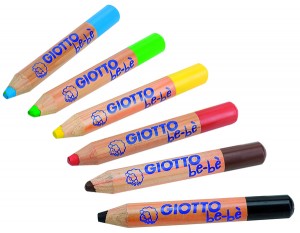 It works like a crayon, which is jumbo in size so it is easy and comfortable for young children to grip as they have small hand. It also has soft lead which makes the drawing and colouring process smooth and easy for the children.
Moreover, the leads are adhered to the wood wrapping all the way down and the ends are covered with an anti-bite plastic so it will not dirty children's hand when using and also play safe for children who likes to put the pencil in their mouths.

GIOTTO Be-bè Super Crayon


Available in a set of 8 colours.
What I Like?
Frustrated when the crayon breaks? These crayons are break-resistant so parents do not need to worry about children dropping the crayons or using it too hard till it breaks. These pastel crayons are also easy to use as it glides over paper smoothly and the colours spread evenly. Moreover, it is in jumbo size for young children to grip easily and have loads of fun.
GIOTTO Be-bè Super Fibre Pen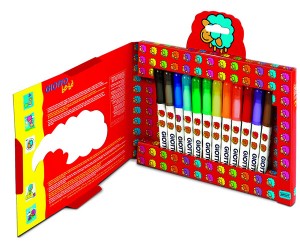 Available in a set of 6 or 12 colours
What I like?


This assortment of jumbo coloured broad tip fibre pens is suitable for children to hold for writing, colouring and drawing. It is waterbased and odourless. The ink is also washable from hands and clothes so fret not when children accidentally draw on their clothes. It also has ventilated cap with extra strong, tight-fitting nib and can be kept for 3 years under normal storage conditions.
GIOTTO Be-bè Super Chalk Set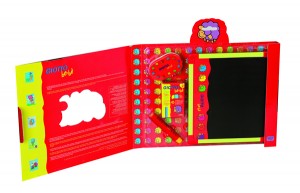 Available in a set of 10 colour coated chalks, a double-face blackboard, chalk holder and chalk eraser.
What I like?
It comes with a chalk holder which can keep children's hand clean from dust. The large-sized chalk holder also provides a good grip for young children and also prevents children from breaking the chalk easily. It is nice for children to continuously express their imaginative drawing and writing as it can be easily clean off with the chalk eraser and recreate again with minimal dust.
In addition, besides using chalk on the blackboard, children can also use it with the chalk holder to do chalk art on black construction paper or simply along the corridor pathway.
GIOTTO Be-bè Super Soft Modelling Dough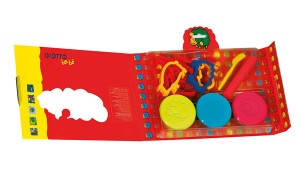 Available in a set of 3 basic colours (Yellow, Red and Blue), 6 maxi shapes, 1 trimming tool, 1 rolling pin

What I like?
The texture of the dough is very soft which makes it easy for young children to handle and mould it into shapes. Children can create and recreate as they like and at the same time develop their small muscles in their hand as they pinch, roll and pound the dough.
It comes with the different shapes of cutters and tools which children can use it to create characters for their own personalised stories or imaginative pretend play.
Even the bottoms of the containers holding the dough come with interesting patterns which children can use to press on the dough. The colour on the dough also does not stain which makes it pleasant to use as it is water-based and made from natural ingredients.
GIOTTO Be-bè Super Finger Colours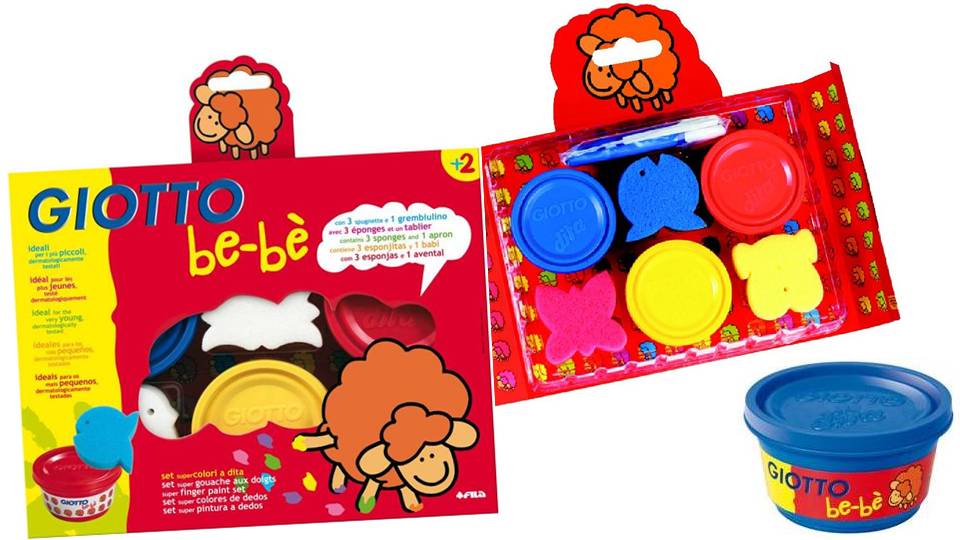 Available in a set of 3 x 100ml pots of colours (red, cyan and yellow), 3 fun-shape sponges and a plastic apron.
What I like?
It provides 3 basic colours of paint which children can play around with and also explore other colours when they mix 2 basic colours together. The texture of the paint is gel-like, being different from the usual paint so children can easily spread it on the paper and paint out their creativity.
The 3 sponges provided are thick enough for children hold and prevent it from crumbling. So now that it is washable with warm water and comes with an apron which can prevent children from staining their clothes, children can enjoy the fun of painting without the parents being stressed.
Conclusion:
I like the products and find the designs thoughtful as it suits the developmental needs of children who are developing rapidly, learning from activities and refining their small muscle development. The bright and colourful range of products from Giotto Be-bè are great to get for children to keep them occupied meaningfully.