Good music evokes emotions and excitement, naturally encouraging movement and expression. Good movies are usually accompanied by well-crafted sound tracks that make them more exciting and enjoyable. This was the inspiration behind Crestar School of Dance (CSD) second year-end concert, "Let's Go to the Movies", at the National University of Singapore, University Cultural Centre on 26 November 2016.
See also: Crestar School of Dance Concert Alice in Wonderland
Dancing to music ranging from classics such as Forrest Gump, to animated features including Disney's Lion King and Mulan, to recent blockbuster The Hunger Games, Crestar's dance students wowed the audience with their well-practised and nimble moves.
Some 270 students together with 11 Crestar dance teachers and JACPA's Rhythmic Gymnastics instructor showcased an array of dance genres, from Hip Hop, Jazz, Modern, Contemporary, K-Pop, Folk dance, Rhythmic Gymnastics to Belly dance.
Diverse yet distinct, the range of musical genres added colourful layers to the presentations. Each segment evoked different emotions and reaction from the audience. Whether it was the up-beat jives of Jazz or the reflective, emotionally-driven Contemporary Dance, each genre remain true to its form, maintaining its distinct quality and flair, deftly executed by students from as young as 3-1/2 years old to adults in their 40s.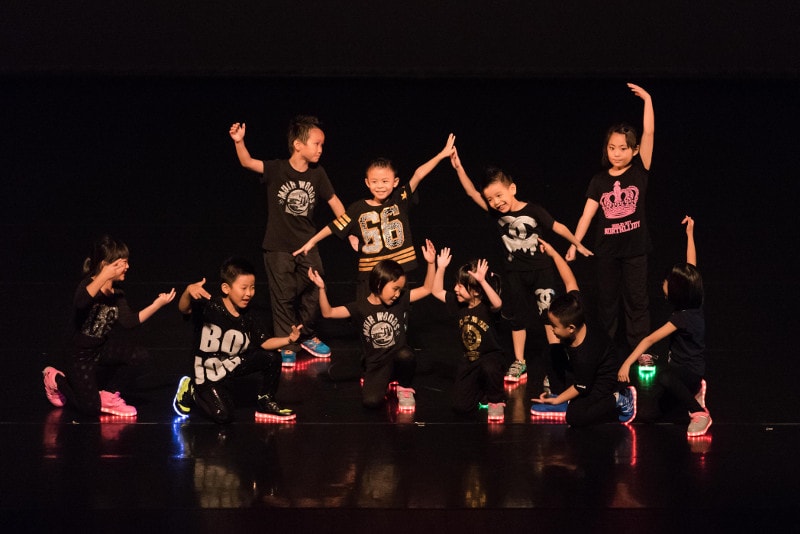 The young performers from the Rhythmic Gymnastics group drew 'ooo's and 'ahhh's from the audience as they went on stage with their props consisting of ribbons, hoops, balls and batons. Balancing their hoops, turning in tandem with twirling ribbons in their hand and catching their balls gracefully while executing their jumps, they captivated the audience with their gymnastics artistry.
Although ballet has been the main focus since the 1970s, the expansive programme reflects Crestar's widening range of repertoire to keep up with the growing demand of other dance forms.
Much hard work goes into every Crestar School of Dance concert. Choreography, selection of music and performers, arrangement for practice sessions, costume design – all these began five months prior to the concert. The selected students practised twice a week, with each practice session lasting 30 to 45 minutes over a period of four months.
With 14 years of competitive Rhythmic Gymnastics under her belt, it was not difficult for Rhythmic Gymnastics teacher Ms Nami Soeda, as it was like routine for her. Ms Nami not only focuses on the technical aspects of how each move is executed, she also places strong emphasis on how it is expressed.
The concerts have helped the students to become more confident. Ms. Phang Zie Shan, who has been a full-time dance teacher at Crestar School of Dance since 2010 said that her students not only grew more confident in their moves, they were also able to better communicate with the audience, as well as their peers.
Concert Artistic Director, Ms. Pamela Carvalho, who choreographed one of the dance routine, agrees. Just like Ms. Phang, she felt that the concert was like a morale booster as she saw a change in her younger students who were less fearful and more certain. Ms Nami observed that her students showed more tenacity, and were more motivated to improve.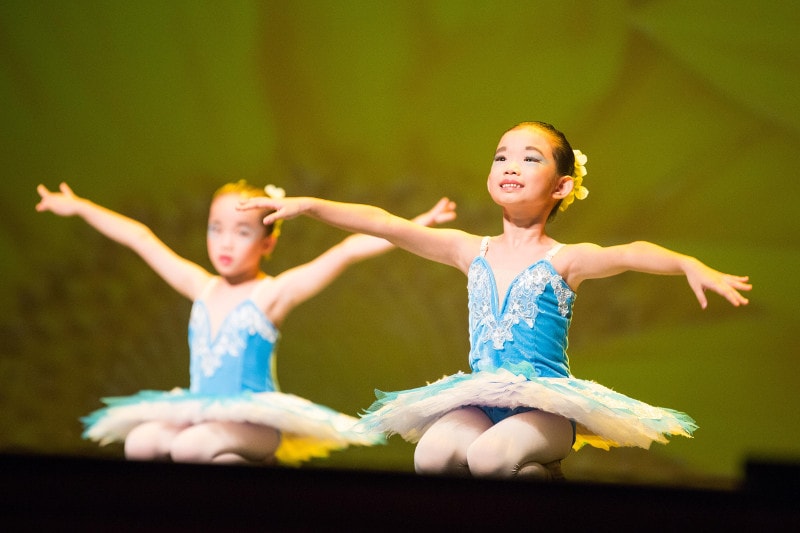 A Platform To Shine
Crestar School of Dance believes in the importance of showcasing its student's talent through various dance genres, and creates opportunities for them to gain exposure and experience on the stage. Besides organising its own dance competitions, the school identifies and offers additional opportunities for the students to participate in competitions overseas such countries as Hong Kong and Sydney. The students have also been invited to perform at Commonwealth Society of Teachers of Dancing (CSTD)'s 20th Anniversary Gala Dinner and the Royal Academy of Dance (RAD) and Singapore Dance Theatre (SDT)'s Celebration in Dance at the Esplanade Theatre.

See also: Crestar School of Dance Competition
About Crestar School of Dance
The school has come a long way since 1977. From its humble beginnings as a dance department under Yamaha Music School Singapore with just 250 students, the school has grown steadily through the years and now boasts 25 dance studios. In October 2014, it launched its first Crestar Dance Arts Centre in Beijing, China.
Besides the mainstay ballet courses for children aged 2.5 years to young adults, Crestar also offers other dance programmes such as Chinese Dance, Modern Jazz, Modern Theatre Dance, Contemporary Dance, Hip Hop, Belly Dancing, Rhythmic Gymnastics, and others.
Trial Classes are available. For more info, go to www.crestarballet.com.sg
Photos courtesy of Crestar School of Dance
If you find this article useful, do click Like and Share at the bottom of the post, thank you.
Want to be heard and seen by over 100,000 parents in Singapore? We can help! Leave your contact here and we'll be in touch.