Fairies and Unicorn
Suitable for 7 to 9 years old
Enter into our colourful world of the Arts, and fly amongst the dancing fairies and rainbow unicorns!
Over three immersive days, we'll introduce your child to the basics of ballet as they dance to the their favourite tunes, with their new pair of magical wings.
Fluttering over the art studios, they'll get creative with their nifty fingers as they create their own magical masterpieces of unicorn dreamcatchers, fairy keychains and dreamy tote bags!
Let our fairy dust unleash your child's creativity and potential this school holiday.
Baby Shark "Du-Du-Du-Du-Du"
Suitable for 4 to 6 years old
Dive deep into the ocean with us as we join schools of sharks on a 3-day underwater adventure of a lifetime!
Putting the shark-groove on, we'll introduce your child to the basics of body movement and coordination as they dance to the crowd-fvourite song.
They'll then put on their crea-fin-ity at our art studio and create three masterpieces of shark masks, unique tote bags and shark-eat-fish toys that they can bring home after!
This school holiday, let your child unveil their potential to you.
Come on an adventure with us. Register for our holiday programmes today here.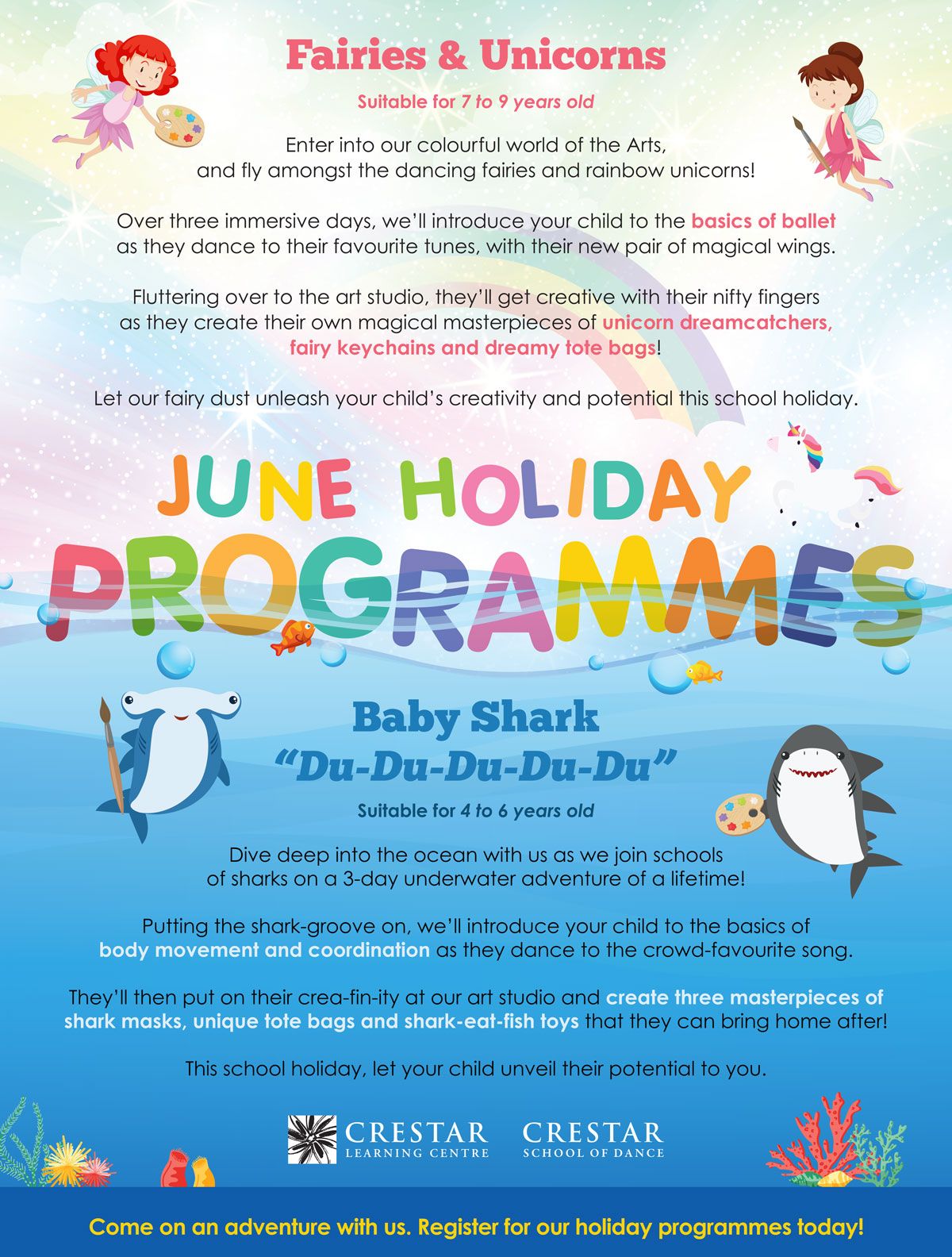 Stay in touch! Subscribe to our Telegram here for all our latest updates.