Extended opening hours: National Gallery Singapore will be open till 12am on 31 December. Visitors will have access to all the exhibitions till midnight.
GENERAL
5 INCREDIBLE MOMENTS IN THE GALLERY
Sat 31 Dec | 6.30pm, 7.30pm & 8.30pm | Registration opens 20 minutes before each tour at the Tours Desk located at B1
As we bid farewell to 2016, uncover the 5 incredible moments in the Gallery led by our volunteer docents. These moments capture experiences featuring newly discovered and unbelievable views.
DROP-IN CRAFT: NEW YEAR'S CELEBRATION
1 – 2 Jan 2017 | 10am to 5pm | Padang Atrium | Free
Start the new year right with the Gallery!
Looking for a way to stick to your new year resolution? Get creative and transform your new year resolutions into a magnet for your desk for constant motivation.
DROP-IN ACTIVITY: BALLOON WORKSHOP
31 Dec & 1 Jan | 11am & 2pm (45 mins)| Beside Gallery & Co.| Free
Learn balloon sculpting from local artist Ms Liliy Tan! No pre-registration required. Maximum of 20 pax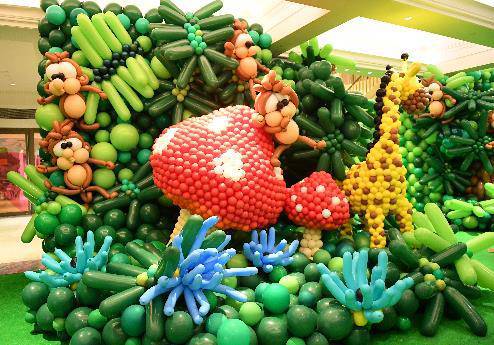 EXHIBITIONS
ISKANDAR JALIL: KEMBARA TANAH LIAT (CLAY TRAVELS)
Until 28 February 2017 | 10am – 10pm | The Ngee Ann Kongsi Concourse Gallery & Concourse Gallery 2 | Free
Iskandar Jalil: Kembara Tanah Liat (Clay Travels) is the first exhibition to map Cultural Medallion recipient and master potter Iskandar Jalil's artistic practice comprehensively as a dialogue between the modern and the traditional.
The exhibition brings visitors on an artistic journey through his travels and his life as a teacher to understand the cultures and aesthetics of the region and beyond. Iskandar Jalil: Kembara Tanah Liat relooks how ceramic is an important thread in the modern art history of the region through its reinvention of materials, pictorial idioms, language, forms and ideas.
ARTIST AND EMPIRE: (EN)COUNTERING COLONIAL LEGACIES
Until 26 March 2017 | 10am – 10pm | Singtel Special Exhibition | Singaporeans/PRs $15, Local concessions $10, Non-Singaporeans $25, Foreigners concessions $20
Presented in association with Tate Britain, Artist and Empire: (En)countering Colonial Legacies explores the different ways in which the British Empire has been represented and contested through art. It adopts a contemporary perspective to critically examine art produced in relation to the colonial experience, and the rise of modern art in former colonies in Southeast Asia, India and Australia – with a special focus on Singapore and its enigmatic founder, Sir Stamford Raffles.
PERFORMANCES
RESONATES WITH: THE SBT TRIO
30 Dec 2016 – 2 Jan 2017 | 2pm, 3pm, 4pm (30mins) | Padang Atrium | Free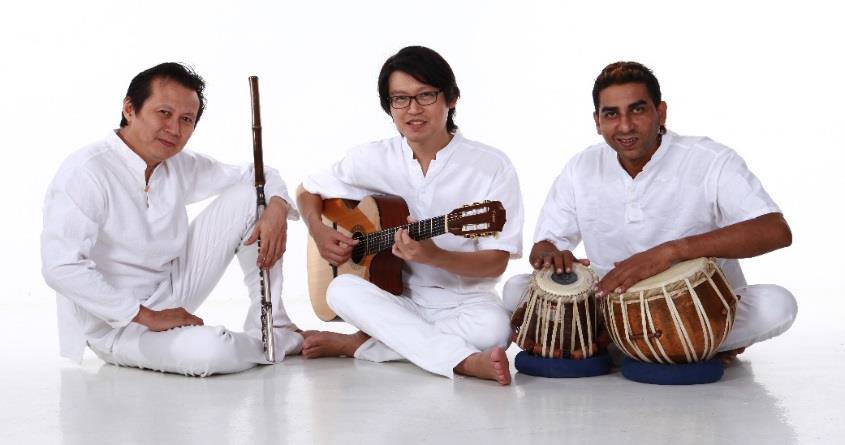 Usher in the new year with The SBT Trio and be entertained by a feel-good repertoire of ethnic fusion pop music that draws on reggae, samba, folk and jazz.
A dynamic band consisting of Sebastian Ho on guitar, Bobby Singh on percussion and Terry Ang on flute, the SBT Trio mixes cultural and ethnic elements into popular songs to give them a breath of fresh air. They have played, recorded and toured with some of the biggest names in the region and performed at established clubs in Singapore as well as the MOSAIC Music Festival by Esplanade.
Resonates With is a series featuring cross-genre collaborations between musical ensembles and contemporary musicians. The series is anchored by elements in the Gallery's collections, architecture or building spaces that serve as catalysts for creative dialogue between musicians.
FAMILIES AND CHILDREN
DROP-IN ACTIVITY: FAMILIES AROUND THE WORLD
31 Dec & 1–2 Jan| 1–6pm (last admission at 5pm) | Ages 4 and above | Keppel Centre for Art Education | Free
Go on a trail around the Gallery with your family and explore artworks that depict families around the world.