Here's a mini Christmas Tree you can make as a centerpiece for your Christmas party or a gift for friends. Feel free to change up the mix of colours to fit your preferred look – we've gone for the traditional green, red and white of Christmas colours!
Materials needed:
5 toilet paper rolls
Green paint (poster or water colours are fine)
Brush
Red construction paper
Pencil
Scissors
Super glue or a hot glue gun
Paper lace doily
Mini snowflake decorations (from Daiso) or stickers
Any other embellishments for your "tree"
Directions:
1. Cut each roll in half, so that you have 10 half-rolls to work with. You'll only need 9.
2. Let the kids paint the rolls green. Leave rolls to dry.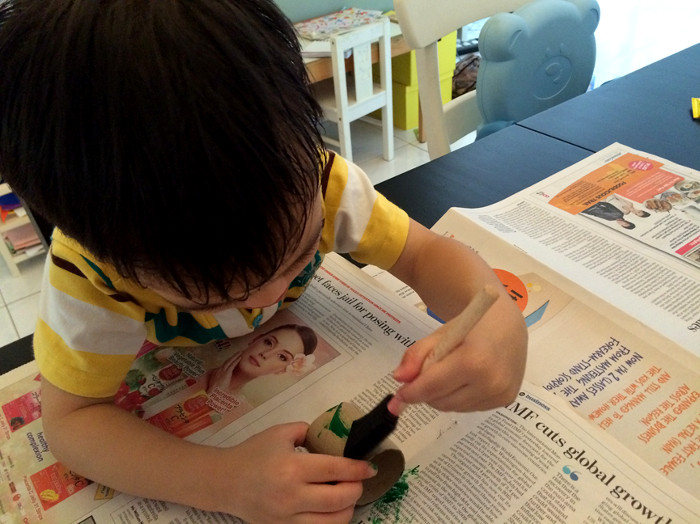 3. Use glue to stick the rolls together to form one group of 5 rolls, one group of 3 rolls, and one stand-alone roll. Leave to dry.
4. Trace the shape of the two groups of rolls on the red paper, then cut out and glue to one side of each group
5. Stack the rolls up to form your "tree" – the group of 5 rolls form the bottom tier, and the single roll goes on the top! Glue in place and let dry.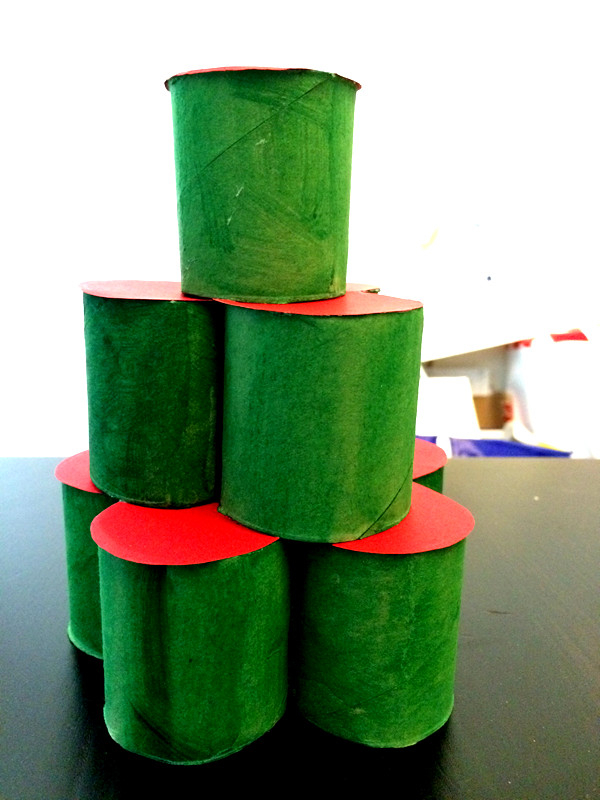 6. Decorate your tree with the mini snowflakes and other stickers/embellishments.
7. Apply glue to the base of the tree and stick your tree in the middle of your paper doily. You're done!
Alternatively, here are some places to buy christmas trees in Singapore.
By Dorothea Chow.
* * * * *
If you find this article useful, do click Like and Share at the bottom of the post, thank you.
Like what you see here? Get parenting tips and stories straight to your inbox! Join our mailing list here.