KUNO Method is a renowned experiential and interactive enrichment programme that was founded by Mr Yasuyoshi Kuno in Japan over 30 years ago. They focus on equipping preschoolers aged 3 to 6 with important thinking and life skills through an all-rounded, holistic and comprehensive learning system in a social setting.
Children develop reasoning and problem-solving skills as they go through thinking routines and fun hands-on activities. These thinking routines become the ways in which children go about the process of learning.
Kuno Method then integrates these thinking routines with new concepts in areas which are known to improve Maths and Science learning and guides children to explain their thoughts verbally.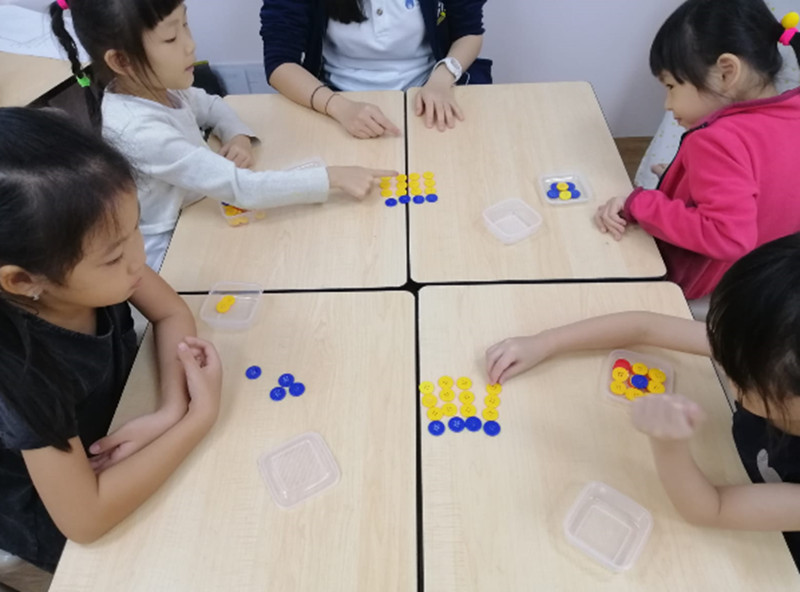 This experiential and interactive learning method achieves the triple goals of cultivating thinking skills, deepening content learning as well as honing comprehension and verbal communication skills.
So what skills can parents expect their children to pick up at Kuno Method?
Logical thinking skills to break down and solve problems systematically
Spatial reasoning skills to think in three dimensions, see things from different perspectives and grasp geometry concepts
Numerical skills to interpret and solve word problems without drilling
Comprehension and communication skills to grasp concepts quickly, express own ideas clearly and reason logically
Pattern recognition and creative problem-solving skills to see connections between things and apply concepts through inference
Executive skills (Planning and organisation, Cognitive flexibility, Self-regulation and focus, Working memory)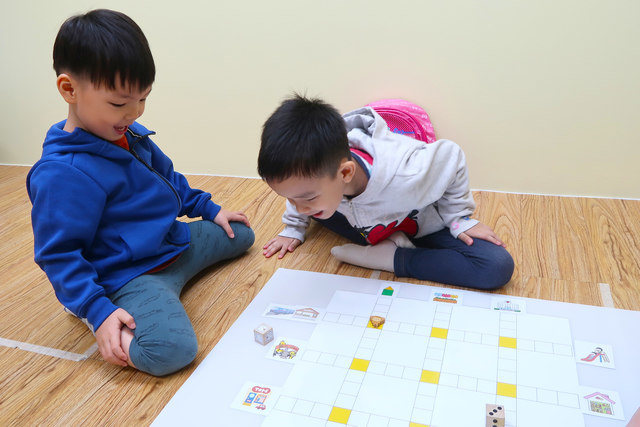 In each lesson, there is a 3-stage learning process for children:
Stage 1: Learning concept through interactive group play
Stage 2: Practising concept with hands-on manipulatives
Stage 3: Mastering concept through one-on-one dialogue and worksheets
Each lesson also incorporates IQ-boosting puzzle play to hone important life skills that are hard to learn like sustained attention, resilience and spatial abilities.
Parents are actively involved in the learning process for their children at KUNO Method. At the end of each lesson, the teacher will give parents an overview of the concept and what was taught in class for the day.
Parents are encouraged to help their child further reinforce the concept in creative ways or apply concepts learnt to solve problems in everyday life.
At the end of each term, parents also receive a progress report on children's strengths and developmental needs.
In this video testimonial, we hear from two parents, Ashlyn and Dawn about their experience enrolling their children with KUNO Method and how they are involved in their children's learning with KUNO Method.
Ashlyn's daughter is currently in Primary 1 and attended KUNO Method's K1 and K2 programme while Dawn's son attended the KUNO Method K1 programme and has now progressed to K2.
To find out more about KUNO Method and their programmes, visit here or kunomethod.com.sg.
This post is brought to you by KUNO Method.
* * * * *
Want to be heard 👂 and seen 👀 by over 100,000 parents in Singapore? We can help! Leave your contact here and we'll be in touch.
Stay in touch! Subscribe to our Telegram here for all our latest updates.