Transforming to stay relevant to today's consumers just like how the effective treatments of Beijing 101 for various hair and scalp conditions are continually being updated, the renowned haircare brand launched a new logo last year with a more contemporary feel!
Together with its new brand ambassador, Xu Bin who is fondly known as one of the eight Dukes of Caldecott Hill, they hope to reinforce the message of the importance of hair and scalp care early to prevent any premature hair issues.
➡️ Related Read: Beijing 101 Hair Consultants: Taking Care of Our Scalp
As an actor, Xu Bin leads a hectic lifestyle with tight schedules between filming, attending events and spending time with his family. Often than not, he tends to have quick meals in between his filming schedules and sometimes without it.
In the long run, he was not able to maintain a healthy lifestyle as much as he would like to and one of his biggest concerns was that he may experience premature hair loss due to lack of exercise and proper diet.
He does not take chances that because he is young so the possibility of hair loss may not be immediate. The importance of hair care plays an imperative role to maintain the optimum condition of the hair and scalp regardless of age. In having healthy hair and scalp, it will help to avoid possible causes that can lead to hair loss.
After understanding Beijing 101's brand philosophy which is to restore customer's self-esteem through effective hair and scalp treatments combined with TCM approach; Xu Bin was excited to be Beijing 101's new brand ambassador.
First, he went through a detailed scalp and hair analysis with the hair consultant to better understand his scalp condition. He was then given a customised treatment that helps to detox his clogged pores and improve the blood circulation.
Ultimately, it will prevent premature hair loss and stimulate the growth of healthy and shiny hair.
"I am incredibly happy to experience professional care from BEIJING 101. They not only addressed my premature hair loss concern; they had also restored my confidence in having healthy hair through effective haircare. It dawned on me the importance of taking care of our hair when young and when you still have it. Prevention and maintenance are always better early than late!" shared Xu Bin, the new Beijing 101 Brand Ambassador
Beijing 101's Award Winning Treatment
Beijing 101's professional hair consultants, together with certified TCM physicians, craft customised treatments according to one's scalp health condition. Harnessing the essence of this two-pronged approach and coupling it with the latest technology at hand, the brand spares no efforts in solving different hair and scalp conditions. Its mission has always been helping every customer in achieving healthy and shiny hair.
According to the Traditional Chinese Medicine Theory, insufficient blood supply and a lack of "vital energy" can cause hair loss. The effectiveness of Beijing 101 hair solutions lies in the efficacies and formulation of Chinese herbs. By incorporating beneficial Chinese herbs into the treatments, it aims to treat the root cause of the problem by strengthening the body's constitution and consequently, the scalp's natural ability to grow healthier and stronger hair.
Some of the main ingredients used in Beijing 101's treatments include:
Ginseng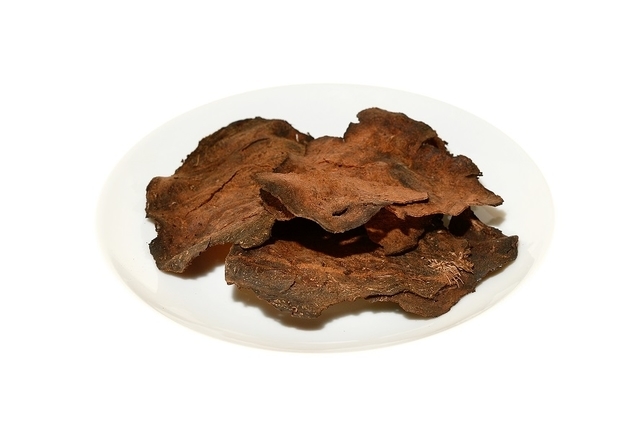 He Shou Wu
LingZhi
The "Must Try" 101 Signature Meridian Scalp Treatment
The 101 Signature Meridian Scalp Treatment works deep to cleanse the scalp and unclog the follicles of impurities and removes toxins while addressing the multiple causes of hair loss.
Combined with acupressure-point scalp massage, it promotes healthy hair growth and regeneration by removing blood stasis and dilating the blood capillaries of the scalp.
The massage also promotes better blood circulation, nourishes the scalp, activates pilimetrocytes and enhances the activity of melanin cells, resulting in healthier and shiny hair.
The 101 Signature Meridian Scalp Treatment is available at S$464 for a 120-minute session at all Beijing 101 outlets.
Treatment Process:
Be treated to a custom brew of herbal flower tea with Goji Berries while completing a full hair analysis to understand the condition of the scalp followed by a customised treatment solution suited for the problem. A scalp detoxification mask is then applied for 20 minutes to unclog the pores of any impurities and deep cleanse the scalp.
After a thorough wash, scalp strengthening ampoule is applied to the scalp while a relaxing sea salt neck wrap is placed over the neck to soothe the senses. A stimulating yet soothing 20-minute head massage is done to work the hair-loving ingredients into the follicles.
As a final step, the latest Alpha Hair Beam is used to boost blood circulation and encourage the vital absorption of nutrients into the roots for healthy hair growth.
Since Phase 2 of Singapore's reopening, Beijing 101 is committed to ensuring the safety of its customers. All customers will check-in and check out using the SafeEntry QR code. Temperature checks for internal staff and customers are conducted as well as the social distancing rule is also observed within the centre throughout the treatment process.
For more information on Beijing 101, please visit their website.
Want to be heard 👂 and seen 👀 by over 100,000 parents in Singapore? We can help! Leave your contact here and we'll be in touch.
Stay in touch! 📣 Subscribe to our Telegram here for our latest updates.