Are you feeling restless at home and on the lookout for new hobbies to try during this period? Shopee brings the outdoors to you with their range of gardening essentials!
From succulents to vegetable growing kits and even smart gardens, Shopee has everything that you could possibly need to flex your green fingers!
Whether you're looking to grow that edible garden you've always been thinking about, or simply looking to add a touch of nature to your life indoors, you're sure to find something that will help with your cabin fever.
Stay socially responsible and keep safe!

Choose from a range of beautiful succulent plants such as Arizona Snowcap and Anacampseros Sunrise that are grown by a local seller. These succulents will surely add more colour and zest to your home!
Price: $3
For more information, visit this link.

2. Growing Kit – Herbs, Vegetables, Plants
This growing kit is a hydroponic cultivation set that raises herbs and vegetables without using soil in a separate type PET bottle. Grow herbs and vegetables at home and add them to your food for that extra flavour!
Price: $13.80
For more information, visit this link.

3. Paris Garden Wheatgrass Kit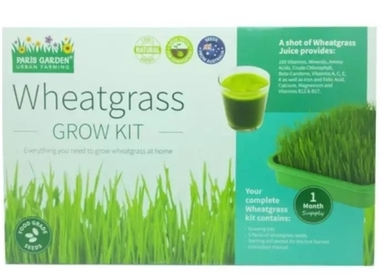 Wheatgrass is a powerful health food supplement and has been recognised for its nutritional contents. The wheatgrass seeds are sourced from Australia and are 100% natural. The starter kit includes everything you need to grow wheatgrass at home!
Price: $45.70
For more information, visit this link.

Get creative and decorate your home with these DIY mini plants or send them to a loved one to brighten their day!
Price: $3.99
For more information, visit this link.

5. Quality Organic Potting Soil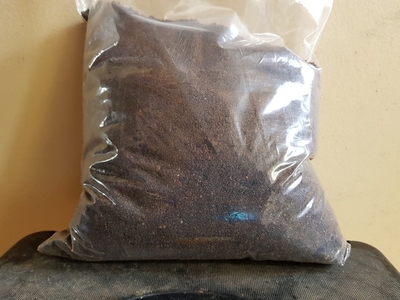 If you're looking at repotting some of your plants, you can consider the organic potting soil that is suitable for planting vegetables, herbs and flowers!
Price: From $5.88
For more information, visit this link.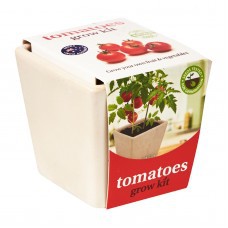 Looking for something stylish? This range of Grow Your Own kits comes with ceramic pots for the kitchen offer great value! In keeping with all kits in this range, they come with clear and easy instructions together with the genuine European soil tablets and seed packet to ensure that germination is a snap.
Price: $12.10
For more information, visit this link.

7. Paris Garden Kids Greenhouse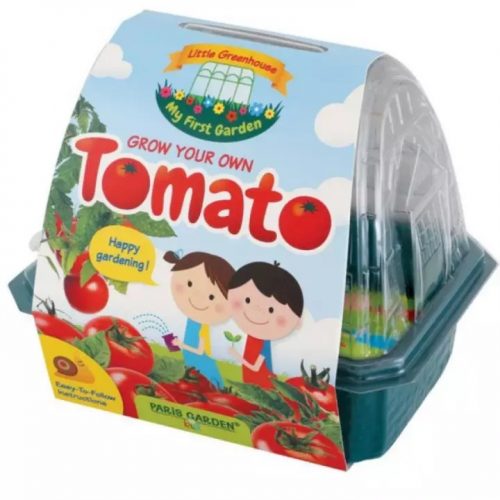 Get your kids to try out this kit! The Greenhouse comes with an easy-to-follow instruction booklet + a garden diary so they can keep track of the progress of the plants. Your kids will be even more thrilled to have their meals with the very ingredients they helped to plant!
Price: $17.90
For more information, visit this link.

8. Live Moss Terrarium EcoChamber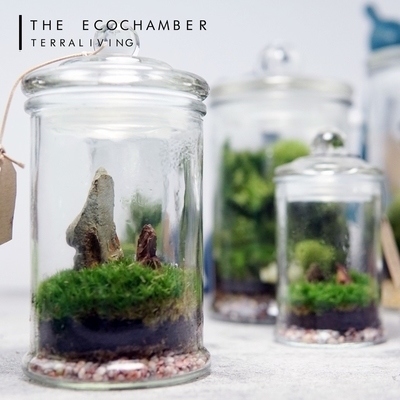 If you feel like you don't have green fingers, consider getting a terrarium instead! A terrarium is similar to an aquarium but with plants. It requires weekly watering but minimal maintenance and has a long lifespan up to years. You can design it according to your preference and it will definitely make your home look even cosier!
Price: $28.17 – $34.75
For more information, visit this link.

9. Click & Grow Smart Garden 3
Enjoy fresh herbs that are grown in your indoor garden! Click & Grow is the leading creator of easy-to-use electronic smart pots that grow plants without the need for manual watering and fertilising. The Smart Garden 3 takes care of your plants automatically by making sure they have enough water, light and nutrients at all times.
Price: $169
For more information, visit this link.
* * * * *
Want to be heard and seen by over 100,000 parents in Singapore? We can help! Leave your contact here and we'll be in touch.
Stay in touch! Subscribe to our Telegram here for all our latest updates.