"Holding my newborn son in my arms for the first time was the most wonderful experience. I felt so proud, so blessed to be a part of such a miracle and overwhelmed with an enormous wave of love for him. Since then I have given birth to an equally wonderful daughter, they are now 12 and 8 and they are, without a doubt, my best teachers."
Fiona Walker, Principal Of Schools & CEO, Julia Gabriel Education shares with TNAP how motherhood has enriched her life in so many ways.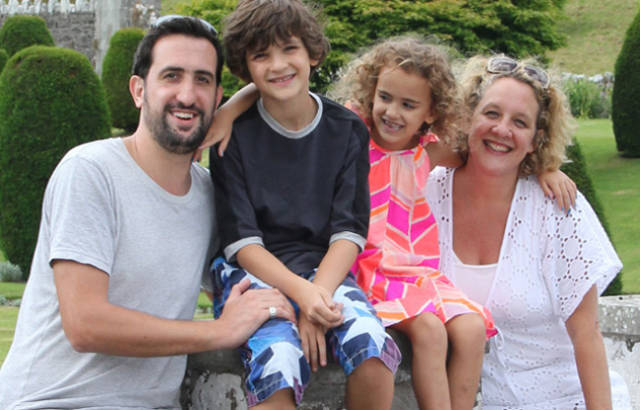 1. It's not all about you
I was woken up in the hospital after my son was born. I had finally fallen asleep after a 24-hour labour and my first thought at being woken was "Are you kidding me?? I am sleeping!" But when the nurse sweetly whispered, "Your son is hungry", there was a seismic shift in my realization that I was not the centre of my own universe anymore! Little did I know at that time, that even having the chance to go to the bathroom alone would be become a highly valued experience.
2. This is not a little me
I think we often believe our child will be an adorable mix of Mummy and Daddy and we often spend their first few months linking every newly discovered behaviour to either Mum or Dad or Aunty Annie or Great-Granny. The shocking fact is they are not! They are a unique individual with their own temperament, character, strengths and challenges and they need to be respected for that.
We cannot assume they are a certain way, instead, we need to take the time and delight in getting to know this amazing person we have been blessed with.




3. Life is better if you can be an Optimus Prime not a Negatron
The more we can focus on the positive the better things will be. I have often caught myself saying "No" over and over again until even I am sick of hearing it. When I am conscious of that I make an effort to either change the subject, change the environment or the focus so we can say "Yay!" Children really do thrive in a positive environment.
The more you can praise them, point out positive behaviour and share how happy they make you the easier it is to stay away from the negative cycle of unwanted behaviour and punishments.
4. Change is the only constant
Parenting seems to be a never-ending learning curve! Just when you think you have got a handle on the latest stage of development; whether it is solid foods, starting independent school, sleeping through the night, it all changes!
You can only be an expert for about 5 minutes and then you slide back down to the bottom of yet another learning curve! Now that I am facing the hormonal teenage years I look back on the days when I naively thought everything would be alright if I could just get them out of nighttime pampers! HA!
5. The most precious gift – to be PRESENT
Even now my children love nothing more than when I make time for just them when I am not rushing them, or only pretending to pay attention while thinking about something else. We all say that our children are the most important in our lives but do we show them that? Look into their eyes when you feed them, ask them how their day was and wait to hear what they say, get down on the floor and play with their toys. Show them that they mean more to you than anything else by giving them your attention.
Our children are our greatest teachers. They let us see the world, once again, through the eyes of a child, they help us look at things from another point of view, but most of all they enable us to look at ourselves honestly. Nothing has taught me more about myself and life than my journey as a mother.
⇒ Related Read: 10 Valuable Lessons I Learnt From My Children
How has motherhood enriched your life? Share with us in the comments below.
Photos courtesy of Fiona Walker.
This article was first published in The New Age Parents e-magazine.
If you liked this story, show some love by liking and sharing it at the bottom of the post.
Want to be heard and seen by over 100,000 parents in Singapore? We can help! Leave your contact here and we'll be in touch.