If heading down to the Marina Bay to join in the countdown festivities isn't your family's cup of tea, here are some fun ways to count down to the new year together from the comfort of home.
1. Let the games begin!
The family that plays together stays together! Get your game-face on for a night of games around the dinner table. One game for every hour from 6pm to 12am, and the winner gets a prize! Be sure to include some "action" games among the sit-down ones, such as Twister or Charades.
Stock up on games for the whole family.
2. Give thanks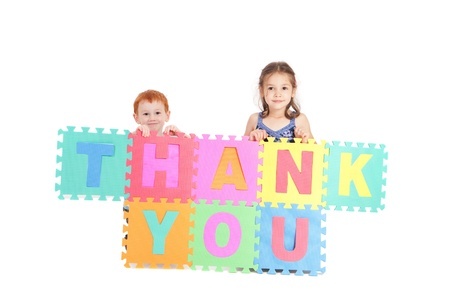 Create a jar full of thanksgivings, as you look back on the year that has passed. Each person is to share about something they are thankful for, and then to write it on a piece of paper to be put into the jar. What better way to end the year and begin the new one than with a heart that is contented and thankful?
Get inspired by Gratitude Jars.
⇒ Related Read: Teaching our children the value of… Giving thanks
3. Chain reaction
Build the most intricate domino rally you can imagine as you wait for the new year. Whatever creative ideas you've been wanting to try – now is the time to do it! Then watch the tiles cascade with a little push at the stroke of midnight!
Dream big! Get domino ideas here.
4. Light them up
Place as many candles or tea lights as you have all around the house. One minute before the new year, switch off all the lights and light up all the candles, one by one, until they are all lit and the house is filled with their warm and welcoming glow.
5. Count down kits
Create activity kits for each hour until the new year. You can fill the kits with virtually anything – from cookies to be enjoyed, to materials for a craft, or even an hour-long movie to enjoy! Every hour, let the family open a kit.
Here are the Count down kits DIY instructions.
6. Balloon drop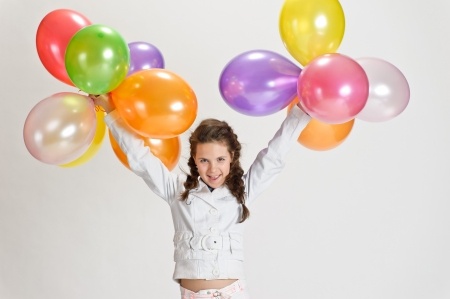 Create your own balloon drop in your living room. Just pull the string at the stroke of midnight!
Such a fun idea for the kids, don't you think?
7. Secret messages
Another balloon trick that's sure to get the kids very excited (or very scared – it could go either way!) Fill up a room with balloons, and hide a secret message in some of the balloons – one from each member of the family for each member of the family. You can insert these messages into the balloons before blowing them up. Some confetti would add to the craziness, but be prepared for the mess. After counting down to the new year, begin popping those balloons to welcome the new year, and hunt for the messages that are addressed to you!
8. Trigger happy
Create your very own family photo booth, complete with backdrop, props and camera on a tripod stand. You can even invite your friends over to join in the photo madness. Herald in the new year with some wacky snapshots, definitely precious memories for keeps.
You can even get free printables for your photos.
9. Midnight feast
Chances are, your Christmas tree is still decked out and lighted up. Camp out by your tree on New Year's Eve, and snuggle up together in sleeping bags or on the sofa, perhaps watching a good movie or playing card games. Just as the clock strikes midnight, whip out a delicious supper spread, and see the children's faces beam with delight!
Hop over to our recipe page or check out these recipes here.
10. Something to remember
Here's a meaningful way to treasure the precious memories for the year. Create a time capsule to record the key moments. Things you can include journal entries, ticket stubs, photographs, CD covers, favourite toys/books and that special outgrown romper.
Here's how to create a family time capsule.
By Dorothea Chow.
* * * * *
If you find this article useful, do click Like and Share at the bottom of the post, thank you.
Like what you see here? Get parenting tips and stories straight to your inbox! Join our mailing list here.