For 35 year-old Dayan Tan, helping his elderly mum with caregiving duties for his sick dad has been challenging.
As Tan's father has been extremely ill due to chemotherapy and a bone marrow transplant, Tan has to step in and play an active role in the decision-making for both his parents.
"My mum doesn't know how to respond to his symptoms and isn't good with English, so I have to be the touchpoint with doctors, nurses and social workers to handle all the medical, admin and logistical arrangements each time my Dad has to be admitted to the hospital. This has spanned across a duration of more than a year till date," Tan shares.
At this stressful point in time, Tan, who is also married, has had to juggle work obligations. As a key personnel in his job as an educator, he is in charge of overseeing several key programmes and leading various teams. With all these mounting responsibilities, Tan faces tremendous pressure as a caregiver.
The caregiving landscape in Singapore
And he is not alone in his struggle. It is estimated that there are more than 210,000 caregivers in Singapore – and many have had to compromise their finances, career and even their own well-being to look after ill or disabled loved ones.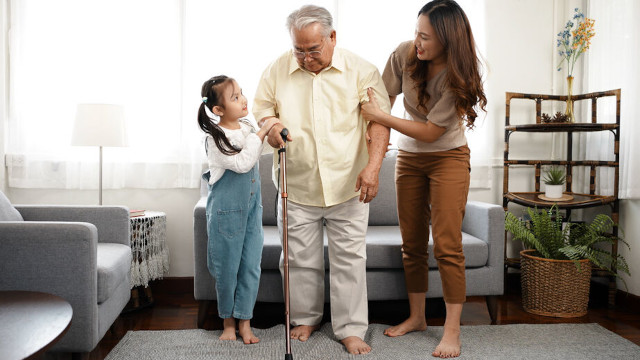 Statistics of a 2012 government survey showed that women make up 60 percent (3 out of 5) of Singapore's informal caregivers. From the same study, 35 per cent of all caregivers are unmarried, and between the prime earning ages of 45 and 59.
As their parents' needs increase, many of these caregivers also give up jobs or scale back their hours. A 2019 study by AWARE revealed that the average caregiver loses 63 percent of their income, (more than $40,000).
Challenges faced by caregivers
Aside from financial strain and a potential loss of income, one of the main challenges caregivers face is finding a balance between different roles.
As Tan shares, balancing work commitments, family needs and parental care needs is no easy task. Individuals like Tan are not only caregivers to an ailing parent, but an employee and spouse as well. As an employee, caregivers may find it challenging to manage work responsibilities.
"There's the worry of a direct clash between the urgent caregiving need at the home front and the key responsibilities at work," says Tan. "You don't want to compromise either. At the same time, you don't want to be misunderstood by bosses when required to fulfill caregiving duties, especially when it is urgent and sudden."
Emotional and physical stress is also common for caregivers, especially when caring for chronic conditions like cancer and dementia. The physical demands of caregiving can also take a heavy toll.
"Staying strong emotionally, psychologically, mentally and physically to be the pillar of support for my mum and dad has not been easy," admits Tan.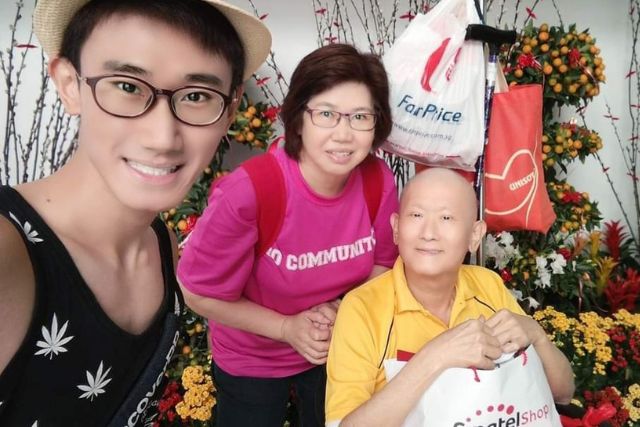 What caregivers need
The NTUC recently organised a focus group discussion to engage caregivers in conversations on how to help them manage their various caregiving needs while excelling in their careers. NTUC Secretary General, Mr Ng Chee Meng, and his team also spoke with caregivers to find out how they can be better supported in managing their work and family caregiving responsibilities.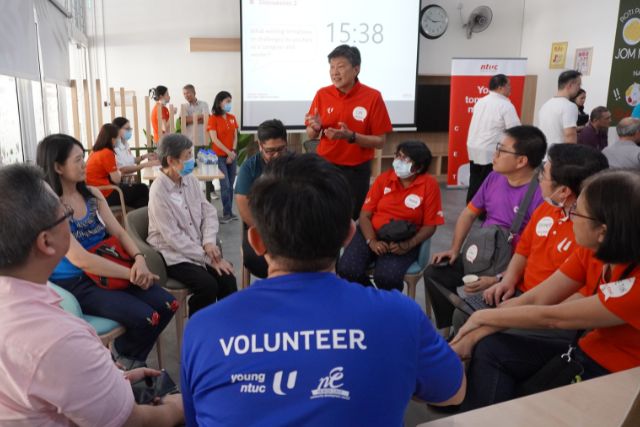 NTUC Secretary General Mr Ng Chee Meng at the '#EveryWorkerMatters Conversations: Supporting workers with various caregiving needs' event
How can caregivers like Tan be supported? One key issue to look into is flexible work arrangements, so that caregivers need not be physically at work every day of the week or hour of the day to get the job done.
"With the onslaught of Covid, it has been proven that some functions of work could continue even with the WFH system," says Tan. "Companies can exercise innovation in their work arrangements to care for workers who are caregivers, while not compromising on productivity."
In terms of government policies, Tan suggests that the term 'family care leave' be expanded to include both parental and childcare leave.
"Especially as Singapore sees an ageing population, the need to take parental care leave becomes even greater," he says. "And for single or married couples who do not have childcare leave, the number of parental care leave they can take to serve their role as caregivers is very limited, adding to their stress and anxiety."
He also hopes that subsidised transport services fetching wheelchair patients to and from the hospital can be increased. Tan observes that at present, the supply does not meet the demand, making it tedious physically and financially for caregivers who do not drive.
"They have to travel down on their own with wheelchair-bound dependants via taxi weekly, as public transportation becomes out of the question for patients prone to viral infection," he says.
Who will care for caregivers?
With all that caregivers have to go through, this begs the question of who will care for them, support them and listen to their needs throughout their difficult journey. What initiatives can help them?
The NTUC is studying initiatives to support workers in their caregiving responsibilities, without compromising work progression. The organisation is working with tripartite partners to look into the adoption of more family-friendly practices as well, such as flexi-work arrangements.
NTUC also wants to hear from participants on their experiences and challenges in their caregiving journey. Also, how it can better support working caregivers to thrive at work, whilst addressing their anxiety on having proper care of their loved ones. Caregivers can share their thoughts and perspectives here.
Being a caregiver is tough, so it's important for caregivers to have all the support that they need while caring for their elderly loved ones.
This post is in collaboration with NTUC.
By Rebecca Wong.
* * * * *
Like what you see here? Get parenting tips and stories straight to your inbox! Join our mailing list here.
Want to be heard 👂 and seen 👀 by over 100,000 parents in Singapore? We can help! Leave your contact here and we'll be in touch.