Country:

Zip Code:

Listed:

January 1, 2023 2:30 pm

Expires:

25 days, 17 hours
Little Footprints Preschool
Conveniently located in multiple heartland areas around Singapore, Little Footprints provides quality childcare and early learning experiences that are easily accessible to the community. Infant care services are also available at selected centres for families with little ones from 2 to 17 months.
We nurture children from 18 months to 6 years old to become confident communicators, efficient problem solvers and independent thinkers. Through a holistic curriculum framework, our team of dedicated educators inspire our children through a journey of discovery that stimulates their imagination and captures the magical moments of learning.
Our comprehensive English and Chinese curriculum feature integrated learning activities, a literacy-rich environment and age-appropriate character development programmes.
Most of our Little Footprints centres have been appointed by the Early Childhood Development Agency (ECDA) as an exclusive Partner Operator (POP) and attained the Singapore Pre-School Accreditation Framework (SPARK) certification since 2015. There are also ample opportunities for children to give back to the community through our centres' involvement in key projects with government agencies yearly.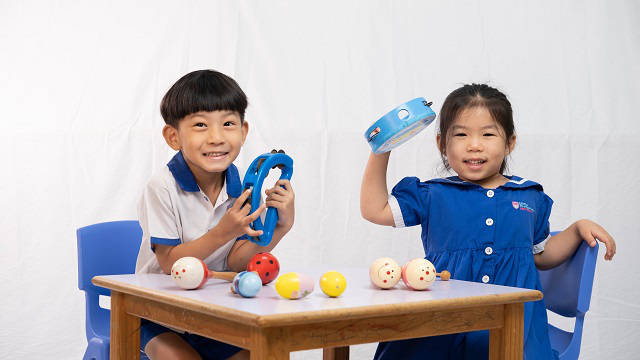 Discover more about our programmes and what our children get up to during the day. Book an appointment for a centre tour at your preferred centre today!
Website: littlefootprints.edu.sg
Email: info@littlefootprints.edu.sg
Contact: 3165 0224
Follow us on social media: Facebook | Instagram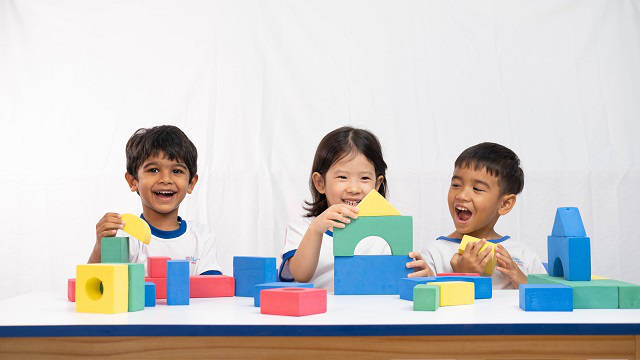 Our Centres:
North
Little Footprints Preschool @ Admiralty
8 Admiralty Street, Admirax #01-03 (S) 757438
Little Footprints Preschool @ Woodlands 551
Blk 551 Woodlands Drive 44 #01-42 (S) 730551
Little Footprints Preschool @ Woodlands 877
Blk 877 Woodlands Avenue 9 #01-278 (S) 730877
Little Footprints Preschool @ Woodgrove
24 Cedarwood Grove (S) 738375
Little Footprints Preschool @ Yishun 366
Blk 366 Yishun Ring Road #01-1510 (S) 760366
Little Footprints Preschool @ Yishun 388
Blk 388 Yishun Ring Road #01-1671 (S) 760388
Little Footprints Preschool @ Yishun 701
Blk 701A Yishun Avenue 5 #02-04 (S) 761701
Little Footprints Preschool @ Yishun 865
Blk 865 Yishun Street 81 #01-21 (S) 760865
North East
Little Footprints Preschool @ Ang Mo Kio
7030 Ang Mo Kio Avenue 5 #01-32/33, Northstar (S) 569880
Little Footprints Preschool @ Punggol
Blk 168D Punggol Field #02-663 (S) 824168
Little Footprints Preschool @ Punggol Beach
33 Ponggol Twenty Fourth Avenue (S) 829498
Little Footprints Preschool @ Punggol 107
Blk 107D Edgefield Plains #01-140 Singapore 824107
Little Footprints Preschool @ Sengkang
420 Punggol Road (S) Singapore 546674
Little Footprints Preschool @ Sengkang 201
Blk 201A Compassvale Drive #01-515 Singapore 541201
Little Footprints Preschool @ Sengkang 205
Blk 205A Compassvale Lane #01-39 Singapore 541205
Little Footprints Preschool @ Sengkang 260
Blk 260D Sengkang East Way #01-468 Singapore 544260
Little Footprints Preschool @ Sengkang 275
Blk 275 Compassvale Link #01-248 Singapore 541275
Little Footprints Preschool @ Serangoon Central
Blk 255 Serangoon Central Drive #01-50 (S) 550255
Little Footprints Preschool @ St Anne's
74 St Anne's Wood (S) 545215
Little Footprints Preschool @ Yio Chu Kang
1 Tung Po Avenue (S) 787149
Central
Little Footprints Preschool @ Balestier
530 Balestier Rd, Monville Mansion (S) 329857
Little Footprints Preschool @ Balestier 2
60 Kim Keat Road, Kim Keat House #01-01/03 (S) 328827
Little Footprints Preschool @ Bishan
Blk 140 Bishan Street 12 #01-484 (S) 570140
Little Footprints Preschool @ Boon Keng
998 Bendemeer Rd, Singapore 339945
Little Footprints Preschool @ Bukit Purmei (Bukit Merah)
Blk 113 Bukit Purmei Road #01-226 (S) 090113
Little Footprints Preschool @ Potong Pasir
13 Siang Kuang Ave, Singapore 347931
Little Footprints Preschool @ Thomson
157 Sin Ming Road Amtech Building #02-01 (S) 575624
East
Little Footprints Preschool @ Bedok Reservoir
Blk 743 Bedok Reservoir Road #02-3083 (S) 470743
Little Footprints Preschool @ Tampines 372
Blk 372 Tampines Street 34 #01-20 (S) 520372
Little Footprints Preschool @ Tampines 460
Blk 460 Tampines Street 42 #01-312 (S) 520460
Little Footprints Preschool @ Ubi
67 Ubi Ave 1, Starhub Green #01-10/11 (S) 408942
West
Little Footprints Preschool @ Choa Chu Kang
533 Choa Chu Kang Street 51 Limbang Shopping Centre #02-01 (S) 680533
Little Footprints Preschool @ Depot
3 Depot Close #02-01 (S) 109840
Little Footprints Preschool @ ITE West
1 Choa Chu Kang Grove, Singapore 688236
Little Footprints Preschool @ Jurong East
Blk 248 Jurong East Street 24 #01-72 (S) 600248
Little Footprints Preschool @ Jurong West
Blk 976 Jurong West Street 93, (S) 640976
Little Footprints Preschool @ Jurong West 660
Blk 660D Jurong West Street 64 #01-344 (S) 644660
Little Footprints Preschool @ Jurong West 721
Blk 721 Jurong West Avenue 5 #01-110 (S) 640721
Little Footprints Preschool @ Kent Ridge
89 Science Park Dr, Singapore 118261
Little Footprints Preschool @ Lakeside
Blk 350 Corporation Drive #01-550 (S) 610350
Little Footprints Preschool @ Teban Gardens
Blk 22A Teban Garden #01-01 (S) 601022
Little Footprints Preschool @ West Coast
6 Jubilee Rd (S) 128531
Leave a Comment: