Mummy, why does our car smell so funny?
Ever wondered what causes cars to have the distinct "new car smell"?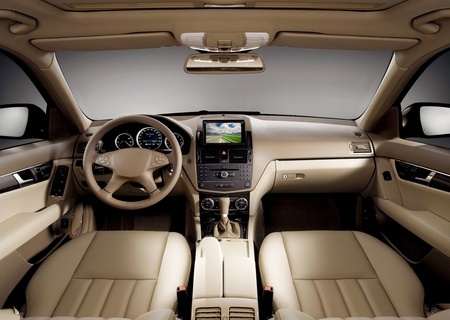 It is actually the glue, plastics and car mouldings that emit dangerous and unhealthy chemicals to give off this smell. It's like leaving a bottled water to be exposed under the sun for hours. Would you go and drink the water in that bottle? Probably not as the heat causes certain chemicals to be released into the water and these chemicals are harmful to our body.
This is the same for cars.
The new car is built and fully sealed. It is exposed to high heat during the shipping process. As it arrives at the port, it will be parked under the sun and exposed to months of direct sunlight. All this heat will cause Volatile organic compounds (VOCs) vapour to be released inside the sealed car. And that, is how you get your "new car smell".
What about cars that have been used for a while? Some old cars have an old, musty smell that never seems to go away. Ever wondered why?




Mold.
Due to the frequent use of Air-Con and high humidity in Singapore, condensation occurs frequently; promoting mold growth. The Air-con system in your car promotes mold growth with moisture from condensation. And when we on the Air-con, mold is blown into our face via the Air-con vent.
What happens if we inhale mold?
Most adults are perfectly fine when we inhale mold. However, for children with sensitive noses or allergies, this may cause irritation. Furthermore, prolonged inhalation of mold may cause sneezing, runny nose, coughing, wheezing, tearing and redness of the eyes, skin irritation or rash, and asthma. Serious symptoms may include fever and difficulty in breathing and can develop chronic lung disease and infection of the lungs.
But my car is brand new, so there won't be any mold.
This problem occurs in both new and old cars. As long as your car Air-con is used, condensation will occur and mold will start to grow. In new cars, the 'musty' mold odour is not as strong not because there is less mold, but due to the presence of stronger chemical odours lingering in the air, hence overpowering the mold odour.
Watch this video to find out more.

Can I get rid of the mold and smell? How?
Japan has developed a new form of Chlorine Dioxide (ClO2) – the buster of SARS, Avian flu, hepatitis, HFMD, pneumonia viruses and other key pandemic viruses – into a daily lifestyle product for health protection.
Ecom ClO2 is the latest revolution of disinfectant that can acidify and decompose the source of the bad smell, controlling its production and eliminating odour in the process. It uses the released chlorine dioxide gas to kill germs and viruses in the air or attached to objects, purifying the whole atmosphere.
Can Ecom ClO2 help to prevent the spread of viruses in my car?
As a highly oxidising agent, ClO2 can acidify the mold and bacteria and helps to break down the harmful VOCs in your car. Also, in small enclosed spaces, it is easy for cross-transmission of viruses to occur. For families with children and elderly folks who are more susceptible to viruses, ClO2 can help to lessen virus cross infection between family members.
A Fuss-Free and Affordable way to Disinfect and Deodorize your Car
Your kid recently vomited or soiled himself in your car and the odour still lingers. Your father-in-law just bought some durians and the smell does not seem to go away. How do you get rid of the lingering odour?
Ecom Virus and Germs Disinfectant not only eliminates strong and stubborn odours from pets, food and cigarettes, it also removes harmful VOC into non-harmful VOCs by transforming the chemical structure of these gases. It disinfects and deodorizes your car at the same time.
Enjoy cleaner air and fresher rides in your car for the whole family today!
Does your fridge sometimes reek of food odour?
Try Ecom Cool Fridge Disinfectant & Deodorizer. This small pack not only deodorises, prevents and eliminates bacteria and mold, it also extends the shelve life of your fruits and vegetables.
You can also buy it at the following stores:
Autobacs Bukit Batok 30 Bukit Batok East Avenue 6 Singapore 659761
Autobacs Ubi 10 Ubi View Singapore 408543
Autobacs Loyang 40 Loyang Drive Singapore 508961
C-nergy CNG station 50 Old Toh Tuck Road Singapore 597657
Serangoon North CNG Station Operated by SMART Energy 9A Serangoon North Avenue 5 Singapore 554500
Mandai CNG Station 1 Mandai Link Singapore 728650
Budget Corner Pte Ltd Changi Airport T2 Taxi Stand Kios, K01-19
All Ecom products are tested in Japan, Singapore and China.
This post is sponsored by Ecom.
* * * * *
Like what you see here? Get parenting tips and stories straight to your inbox! Join our mailing list here.
Want to be heard 👂 and seen 👀 by over 100,000 parents in Singapore? We can help! Leave your contact here and we'll be in touch.