Allergic and sensitive to dust? How can you reduce some of your sinus and allergies at home for yourself or your child? Is it possible to create a "dust-free" or "allergen-free" home?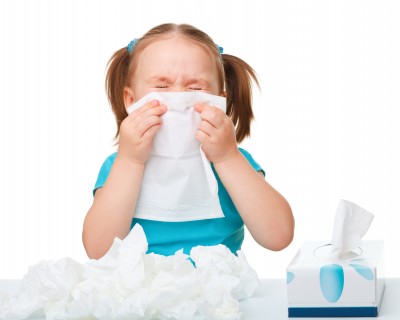 This may sound impossible and we have little control of the dust conditions around us. However, with routine cleaning and the right tools to help you, it is still quite achievable.
Investing In The Right Cleaning Tools
We all know the job of a vacuum cleaner. With today's modern advancements, most vacuum cleaners are now enhanced with water filter technology. Air filters in vacuum cleaners also makes a huge difference. Air filters can help to reduce the levels of allergens. For example, electrostatic and high-efficiency particulate absorption (HEPA) filters can effectively remove many allergens from the air.
Kärcher's new water filter Vacuum Cleaner is equipped with a HEPA 13 Filter, coupled with an innovative water filter technology makes use of a three-stage filter system. This ensures that the exhaust air emitted is 99.9% dust-free. This is great news for allergy sufferers, or families with young children around!
Allegen Free Vacuum Cleaner
For mother Jill Balcos, who is sensitive to dust and prone to skin rashes and itchiness, she found an improvement after using the vacuum cleaner for two weeks. "My skin did not react as much as before and I noticed that my 8 year old daughter, who also has allergies, did not sneeze or cough as much after I cleaned the house. She can now play freely on the floor."
Since the particles are filtered through water, there is no need for filter bags. This makes it a more eco-friendly choice and reduces the contact one has with dust and dirt particles, preventing any allergy reactions from occurring. "After vacuuming, all I have to do is to throw the water out without having to touch any of the dirt or dust with my bare hands." Jill commented.
Did you know? Kärcher's DS 6.000 vacuum cleaner has been approved by the British Allergy Foundation to significantly reduce allergen content in the environment, such as dust, mites, animal fur, pollen or mould.
A Filter System Above The Rest
For Dorothea, a mother of two young boys with sensitive airways, having a vacuum cleaner that doubles up as an air purifier was a huge plus point. As her family lives near an expressway, they also get a fair amount of dust in their homes.
Kärcher's DS 6.000 vacuum cleaner water filter swirls the water at a very high speed at the first stage of the filtering process. An energy-efficient suction turbine does the work of sucking in the dirt from the air that is drawn through the water. After passing through the water, the air passes through two other filters before being emitted, making it fresh and pure.
"In nutshell, you can kill two birds with one stone: clean floor and clean air. It feels good as the floor is not only crumb and dirt free, the air smells clean and fresh again. Best of all, no filter bags needed!" Dorothea chimed.
Lee Ee Huan, a mother of one, also tried the vacuum cleaner for two weeks. She used it to clean her curtain blinds and her entire house floor area. The residue collected in the water tank shocked her and made her realize the dust condition in house. She also added that the air at home felt 'cleaner' after vacuuming the entire house.
Before and after shots of the water tank
Easy Usage And Storage
For Dorothea, other features of the machine that won her over were the sleek design, easy storage and usage. "The body has two positions for quick and easy storage of the vacuum hose. There is a standard parking position when the vacuum is in use, and a unique upright positioning for space-saving storage. My boy even commented that it looks like a sports car!"
Every accessory or part fits very neatly into its designated compartment, and is encased within the cover of the vacuum. This means no unnecessary dust traps, and no fiddly little bits to hide from tiny fingers.
"I like that the filter parts are easy to remove and wash, and attach back. This makes cleaning up a pleasant business indeed. And even for a technophobe like me, I found it relatively easy to take things apart and put them together all on my own."
For storage, there are cleverly placed wheels and handle slots and the machine can be stowed away efficiently; which is a bonus for HDB flat-owners. "I was able to fit it into a snug corner in my storeroom with no difficulty at all." Dorothea explained.
Cleaning the house may seem tedious and a chore to most parents especially after a long day or tough week at work. All you need is a little help from the right cleaning tool, some time and effort to create a more dust-free and allergen-free home for your loved ones.
By Dorothea Chow, edited by Michelle Ang.
* * * * *
Like what you see here? Get parenting tips and stories straight to your inbox! Join our mailing list here.
Want to be heard 👂 and seen 👀 by over 100,000 parents in Singapore? We can help! Leave your contact here and we'll be in touch.