Having driven Toyotas to Continental cars like Peugeots and Citroens, this was my very first experience with a Korean car. To be more honest, I did not expect much pizzazz from Kia. However, after the test drive, I had to eat my words. I was pleasantly surprised by what this 2.2 litre diesel 7-seater SUV could offer.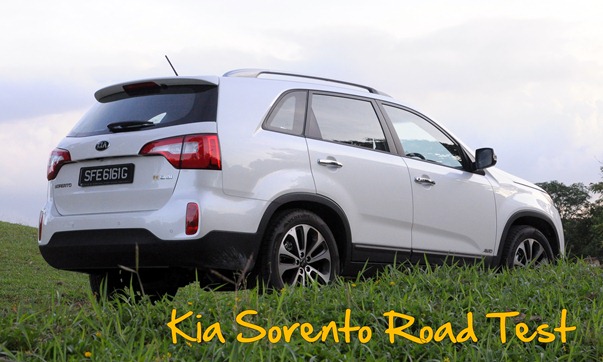 From fetching my kids to and fro school to our weekly Sunday church service and family dinner, this SUV moved my entire family of 6 comfortably from one place to another. My family consists of me, my wife, my three kids, Nicole (8 years old), Nathan (6 years old), Nadine (5 years old) and our helper.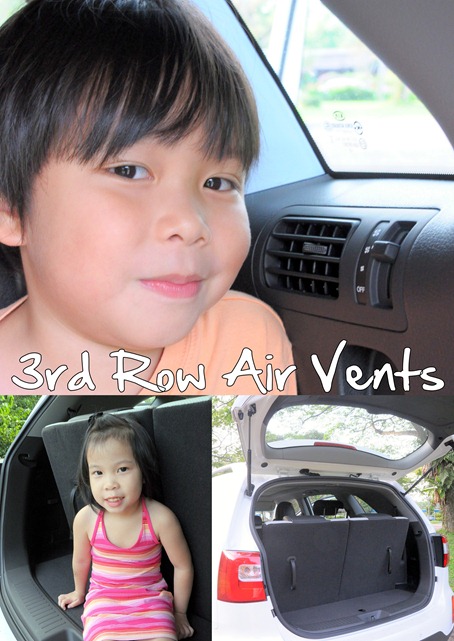 What I really liked about it was the interior and exterior features; it just seemed endless!
Steer Ahead
For the dads out there, this is not just a family car. Feeling more adventurous and sporty? You can choose to drive in different steering modes, namely Normal, Comfort and Sport. Simply switch the steering to the 'Sport Mode', making the steering slightly tighter, giving your ride and turns a more 'athletic' feel.
Look, no hands!
Besides the remote keyless entry system, (say goodbye to hassling and fumbling over your car keys), the Kia Sorento is one of the few Korean Cars with the Smart Parking Assist System (SPAS). Found only in European brands such as BMW, Audi and Volkswagen, The Smart Parking Assist System is definitely the forerunner in today's car technology.
Upon activating SPAS, the sensors in the car will search for an appropriate parking lot. Once the lot is found, the system will prompt the driver to switch gears. Drivers just need to relax, watch their blind spots, control the brake pedal and let the car take over. Once the driver actively engages the steering wheel, the SPAS will be deactivated, and the driver is back in control. Truly a real eye-opener, you have to see it to believe it.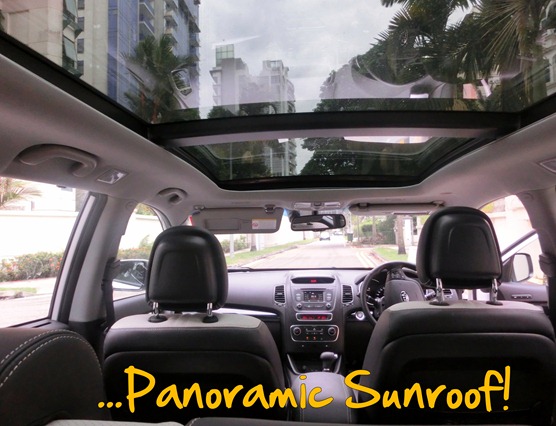 Blow Wind Blow
The other feature which my kids loved was the air-con vents located at the 2nd and 3rd row, with 3 Speed Fan control for the 3rd row air-con vents. This means you no longer have to adjust your first-row air-con to full blast whenever you get on the car. Definitely a nice touch, considering many cars take some time to cool down in the hot weather.
If that's not cool enough, to round off the whole package, the vehicle comes with a panoramic sunroof that goes all the way to the second row of the car. When we first got the car, Nicole, Nathan and Nadine were so excited about this. They couldn't wait to put their heads through the roof while I took them out for a slow spin in the new car.
Save more with diesel
In an era of mounting maintenance and running costs, you will be glad to know that the Kia Sorento comes with 5 years unlimited mileage warranty. Although the road tax is slightly higher, there are also fuel savings for diesel drivers.
Whilst driving the car for a week, clocking a distance of about 500km, I did not even have to go to the fuel station for a refill. According to the Kia's calculations, drivers get to save as much as $2253.63/year, compared to Kia's 2.4 litre Gasoline variant.
* 2.4L Gasoline is the Sorento 2.4L MPI Gasoline model.
A real plus for all drivers who are always looking for ways to save more for the family!
Out of all the features and gadgets, my favourite feature would have to be the Smart Parking Assist System. Not to mention the integrated Bluetooth connectivity, memory car seats and seat ventilators for both hot and cold weather (for the 1st and 2nd row seats).
The Kia Sorento has proven to be a very sweet ride indeed.
For more information on the new Kia Sorento, go here.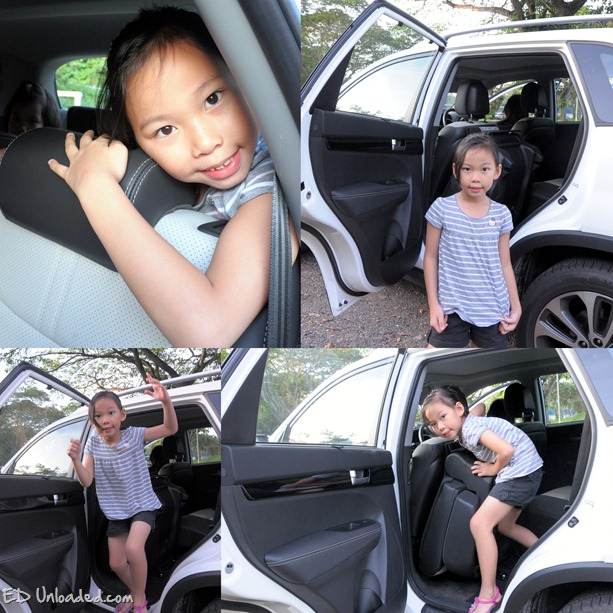 * * * * *
Like what you see here? Get parenting tips and stories straight to your inbox! Join our mailing list here.
Want to be heard 👂 and seen 👀 by over 100,000 parents in Singapore? We can help! Leave your contact here and we'll be in touch.