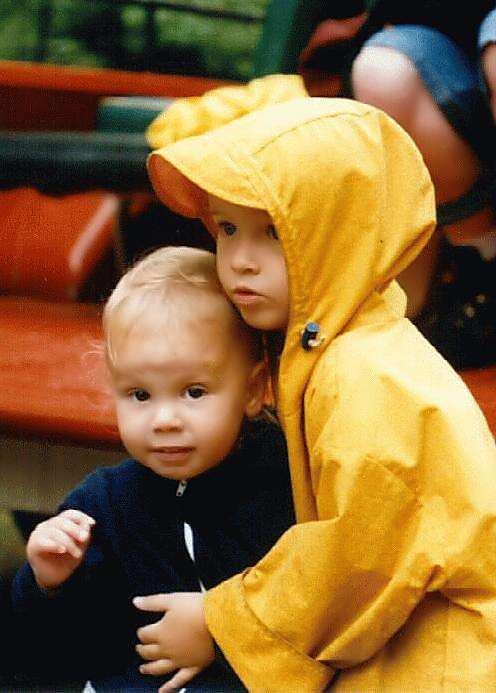 Troubled over where to bring your hyperactive kids out when it's raining cats and dogs? Fret not, if you arm yourself with our list of rainy day activities for kids in Singapore to keep our kids entertained on rainy days. Maybe you can even squeeze in some shopping, coffee, reading or a manicure session while they are having loads of fun
#1 The Polliwogs

Featuring quirky characters and the largest outdoor inflatable bouncy named Polliwobbly in Singapore, The Polliwogs boosts both indoor and outdoor play areas for kids. Its beachside location, in-house cafe with free online access, magazines and newspapers also makes it ideal for parents to relax while the kids have gazillions of fun!
Visit: www.thepolliwogs.com
#2 Home Horizons
Eager to introduce your child to the joy of baking but fear the chaotic mess?
Join Home Horizon's baking classes and discover how fun and enriching it is to bake with your children. Learn how to make irresistible goodies such as Monster Chocolate Chip Cookies, Home-made Sausage Rolls, Orange Butterfly Cupcakes and have some fun, bonding time with your children!
#3 Peek-A-Boo
Peek-A-Boo! is a fun and safe indoor playground where kids can enjoy active play in an air-conditioned environment! If you are looking for a unique venue for your kid's birthday parties, look no further! You can also put a big smile on your children's face by organising birthday parties without all the frazzle!
Whether you are a new parent looking for a baby friendly place to relax and have a cup of coffee, or a family looking for a fun family outing or perhaps you are looking for a safe and fun place to drop your kids while you catch up on some "me time", Peek-A-Boo is the place to go to!
#4 Science Centre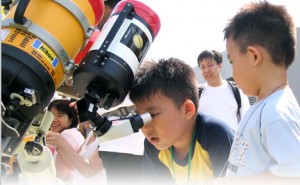 Rediscover the wonders of Science with your kids at the Singapore Science Centre with the wonders of the 5-storey high Omni-Theatre equipped with state-of-the-art IMAX dome technology. To beat the heat, have an indoor "winter getaway" fun at Snow City with your kids too!
Visit www.science.edu.sg and www.snowcity.com.sg
#5 LilliPutt
(Note from Admin : LilliPutt is no longer in operation)
Have fun in Singapore's first indoor golf course! Everyone from the seasoned player to the little amateur player can participate in this interactive game in groups! This is an indoor mini-golf adventure that promises many thrilling moments as u put your way through 18 sensational mini golf holes – all modeled after familiar Singapore landmarks. Souvenirs are also available for those interested in bringing home a memento to remember their wonderful outing.
#6 JWT Kids Gym

Have hyperactive kids? Why not put their energy to good development? Promote the physical, social, emotional and cognitive development of your children, targetted at those aged 4 months to 9 years old, through physical fun and exercise in a non-competitive environment!
#7 eXplorerkid

eXplorerkid is a family-friendly club for families with children aged 12 and younger which operates the largest Indoor Playground in Singapore – eXplorerkid Indoor Children Playground – at E!hub in Downtown East. eXplorerkid is part of the NTUC Club leisure and entertainment arm…
Besides the Indoor Playground, eXplorerkid offers the following products and services: Membership services, School field trips, Birthday parties, Signature events, Retail @ Fun Shop.
They run an attractive ongoing membership programme to encourage families with children under 12 years and below to join as members of the extended NTUC family.
Visit: www.explorerkid.com
#8 Fidgets
Looking for an indoor playground that's fun as well as hygenic? Based at Turf City, Fidgets is Singapore's largest indoor soft play structure for children from 0-10 years, with dedicated baby and toddler play areas. Custom designed and manufactured in Australia by world leader Playtec, the structure includes the first automatic and interactive ball washing machine in Singapore reducing over 99% of germs.
With two dedicated party rooms accommodating up to 80 children and a 100 seat cafe full of the latest magazines and newspapers from around the world, there's something for everybody. All of this and 2000 parking lots add up to hassle free entertainment for all the family.
#9 Frisk 'n' Romp
(Note from Admin : Frisk 'n' Romp is no longer in operation)
Overlooking the sea, Frisk 'n' Romp Kids' Playclub, a 7,000 sq ft indoor and outdoor space for kids' fun educational activities makes it a great spot for a relaxing weekend with the kids! Bring your kids to this playspace where play is facilitated and parents can have peace of mind. Dining is also available in the compound of Playground @ Big Splash.
#10 Lorna Whiston Speech & Drama Centre
If you're worried about your children's skills at expressing their emotions, consider taking them to a speech and drama class such as Lorna Whiston Schools where they can learn something useful and new to build up their imagination and confidence level. Programmes are available for 3 to 12 year olds.
Visit: www.lornawhiston.com.sg
#11 Go-Go Bambini
Go-Go Bambini is a unique concept based on the proven success of the play industry that has enjoyed huge success not only in the USA but also in the UK, Canada, Australia, New Zealand and many other countries around the world.
When it comes to the G0-Go Bambini concept, parents do not lose out on fun as well. While giving kids the fun factor they want, good food, excellent coffee, something to read, free wifi, computers to use, nail spa services are all little perks that make the parents' experience an enjoyable one as well.
Visit: www.gogobambini.com
#12 The Altantis City @ Delta Sports Complex
Want your kid to have safe indoor fun in a clean and conducive environment? If you are looking for some rainy day activities for kids,  The Atlantis City's playroom allows your kids to have a good workout and interact with other children while you enjoy a cup of coffee and snack, come rain or shine. Birthday party packages and babysitting services are also available upon request.
Visit: www.playtime-recreations.com
With indoor choices galore today, there's bound to be one that will keep you and your gloomy kids perked up on a dreary, rainy day. Besides, who says the parents cannot relax and have fun at the same time too?
If you find this article useful, do click Like and Share at the bottom of the post, thank you.
Want to be featured here? Leave your contact here and we'll be in touch.