Working parent or stay-at-home parent, first-time mum or mum of three, no matter your circumstance, it's easy to feel overwhelmed by the endless responsibility of raising kids. Going through a rough patch at home with the little ones? Here are 5 strategies to help you cope.
#1 Be Deliberate
"At least three times every day take a moment and ask yourself what is really important. Have the wisdom and the courage to build your life around your answer," said Dr Lee Jampolsky, a recognised leader in psychology and human potential
Do you ever feel like you're running in circles, senselessly busy with a million things, yet never actually feeling accomplished? It's easy to go off-course. We need to feel a solid, resounding sense of accomplishment to feel good about ourselves. Make choices that help you achieve what matters most. Be deliberate about how you spend your time and mental energy.
Being a parent means making a multitude of decisions a day, not just for ourselves but for our kids, too: what they wear and eat; when they play and sleep; what activities they should do; if it's okay for them to stay 10 more minutes at the park, to have one more biscuit or will it ruin their appetite; which kid gets to sit in the front seat today; if you should give in to buying them that toy.
In the midst of all these decisions, ask yourself what matters most – and let go of the distractions, noise, guilt and perfectionism.
#2 Touch Base With Your Spouse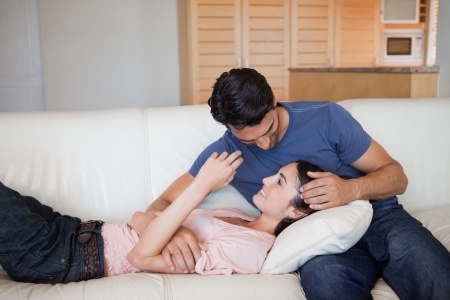 Communicate, be gentle with each other, and if all else fails, tell yourself that the kids are the ones who are crazy! Not your spouse. Repeat this whenever you're on the verge of blaming your spouse for something inconsequential.
At the end of the day, always touch base with your other half. A simple "How was your day?" or "You alright?" will make your spouse feel cared for. It's all a part of showing kindness to one another. Amidst the unpredictability and ups and downs of any parenting journey, two is stronger than one, so be a team with your spouse.
#3 This Too Shall Pass
Know that the hardships you're facing won't last forever. If your baby still isn't sleeping through the night, she will one day. If your toddler is throwing tantrums left and right, she'll grow out of it eventually. Teething nightmares? Those pearly whites will cut through soon enough. Life changes, nothing lasts forever, and your hardship is temporary. Take heart: It will pass.
#4 Go For A Change Of Scenery
If you can't handle the situation, take yourself out of it for a minute. When you're neck-deep in chaos at home, head outside for a quick breather. Maybe time will slow down or quicken when you're in a different environment, and the noises and smells and sights will make you put your frustration on hold. The change of scenery can be refreshing, possibly inspiring a new perspective or solution to your dilemma – the one had seemed overpowering and impossible to solve before.
#5 Count Your Blessings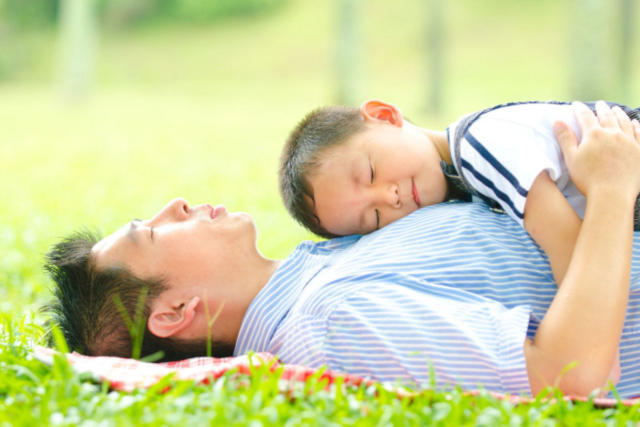 Banish negative thoughts by remembering the ways in which you're winning at life. You have a home, you and your family are safe and healthy, your children may drive you up the wall with their naughty antics but there's no denying how much you love them. If you have a few minutes, jot down small things that you're thankful for: a laundry machine that washes your clothes for you, onesies and school uniforms by hand, a school for your kids to attend, family dinners and weekends. Stay mentally strong with a grateful attitude. Life and parenting aren't supposed to be easy – but how lucky we are that we get a chance at both.
By Jenny Tai.
This article was first published in The New Age Parents e-magazine.
* * * * *
Like what you see here? Get parenting tips and stories straight to your inbox! Join our mailing list here.
Want to be heard 👂 and seen 👀 by over 100,000 parents in Singapore? We can help! Leave your contact here and we'll be in touch.