At Fu Shan Garden which is a rather quiet part of Woodlands, we seemed to enter into a Dinosaur Park of prehistoric period in Singapore.
This unique playground features two ouranosaurus, a long-necked brontosaurus and a small crocodile-like dinosaur lying lazily by a pool that has already dried up. Both the orange ouranosaurus and the green brontosaurus function as slides for kids to play.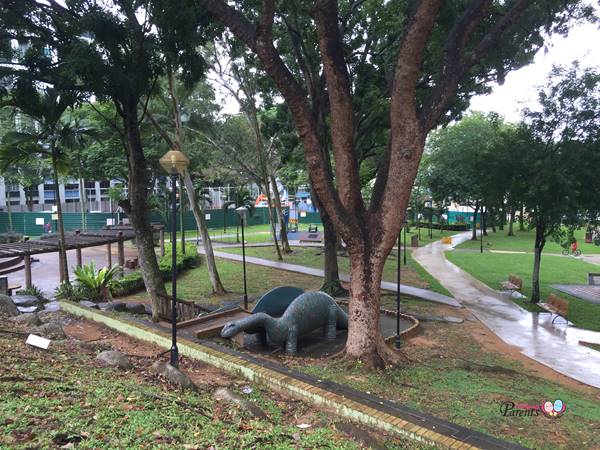 Nevertheless, the ancient creatures made of stone are nice pieces of work that certainly add a touch of creativity in this quiet neighbourhood and it is also a good place to show dinosaurs to the young children.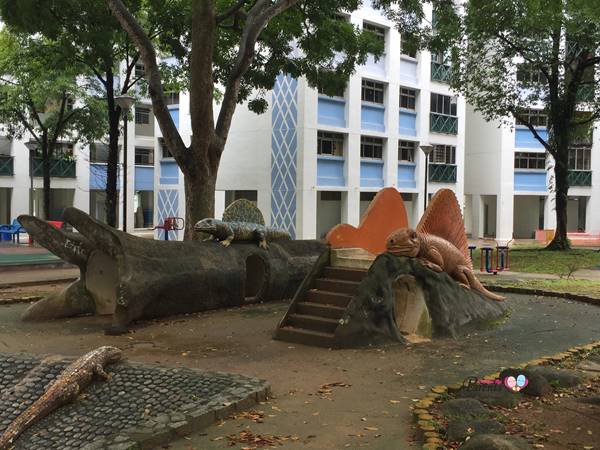 This playground was designed by the same company for Kim Keat dinosaur playground. Some of the dinosaurs spotted include brontosaurs, pterodactyl, dimetrodonte and more.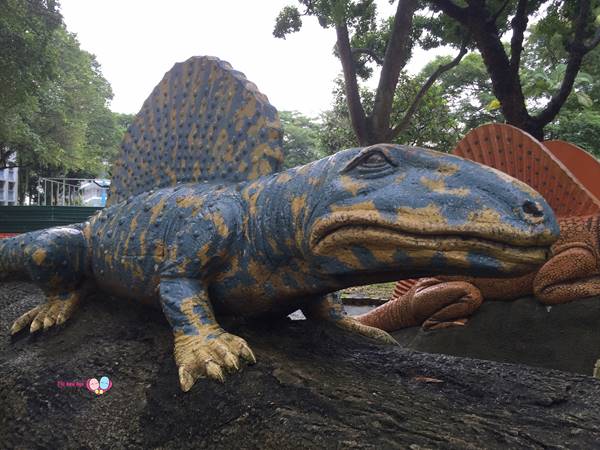 Although this mini Dinosaur Park is not as old compared to other old playgrounds, it is already been around for more than 15 years. You can find this interestingly designed dinosaur playground at Fu Shan Garden of Woodlands Street 81.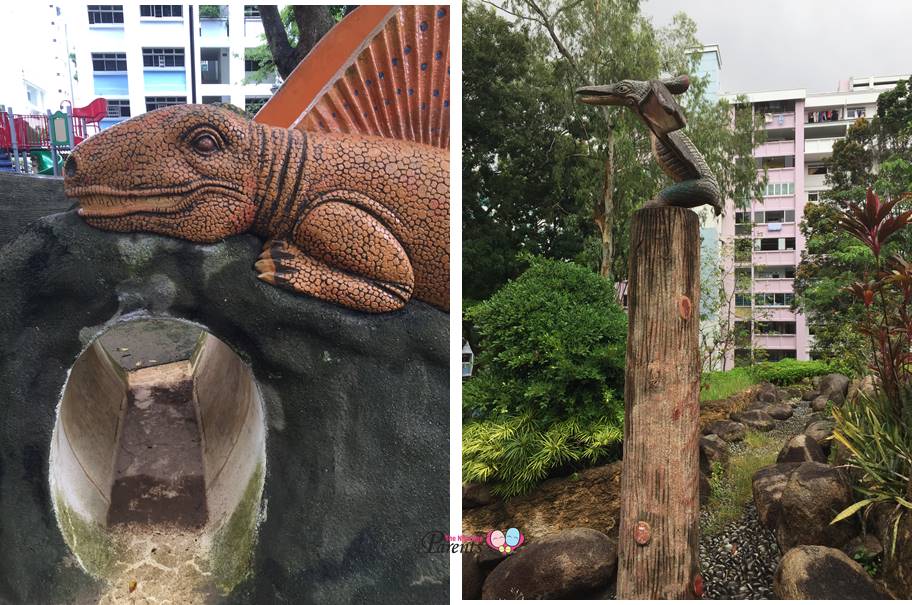 How to Get to Fu Shan Garden Singapore
Location: Blk 827 Woodlands Street 81 Singapore 730827
By Bus: 911
Parking: Surrounding HDB carparks Singapore 730827
Admission: FREE
Nearest MRT: Woodlands MRT
Nearby places to check out:
If you find this article useful, do click Like and Share at the bottom of the post, thank you.
Want more comprehensive info? Check out our e-guides here.