Tired of urban life and seeing skyscrapers every day? You don't have to travel beyond Singapore to look for a farm experience.
Take your kids out for a rustic day out together, and hang out with goats, rabbits and frogs! Farm visits are great for children to learn about the relationship between animals and humans. We round up the different animal farms in Singapore.
1. Hay Dairies
Hay Dairies is Singapore's only goat farm located in Lim Chu Kang. The farm was established in 1988 and is known for producing fresh goat milk that is rich in nutrients and low in lactose. Hay Dairies has around 800 goats of different breeds and ages, including Saanen, Alpine, Toggenburg and British Alpine. Visitors can tour the farm and learn about the milking process, feed the goats and even try fresh goat milk. The farm also produces other goat milk products such as goat cheese and goat milk soap. Hay Dairies is committed to sustainable farming practices and providing high-quality goat milk to its customers.
View Goat Milking Process at Hay Dairies. Milking takes place once a day, in the very early morning till about 10.30am. On average, each goat produces around 3 litres of milk a day only.
📍 3 Lim Chu Kang Lane 4 Singapore 718859
⏰ Wed – Mon (including Public Holidays), 9am – 4pm. Closed Tue
For more information, visit Hay Dairies.
*******************************
Qian Hu Fish Farm is a leading ornamental fish farm in Singapore that was established in 1992. Located in the northwestern part of the island, the farm produces and exports a wide range of ornamental fish, including koi, goldfish, and tropical fish. Qian Hu Fish Farm has over 1,000 ponds and tanks that are home to thousands of fish species, some of which are rare and exotic. Visitors can take guided tours, learn about fish farming, and buy ornamental fish for their aquariums. The farm is committed to sustainable and responsible fish farming practices and has won several awards for its efforts in environmental conservation.
📍 71 Jalan Lekar Sungei Tengah Singapore 698950
⏰ Mon – Fri & Eve of holiday 9am – 6pm | Sat, Sun & Public Holiday 9am – 7pm
For more information, visit Qian Hu Fish Farm.
*******************************
3. Gallop Stable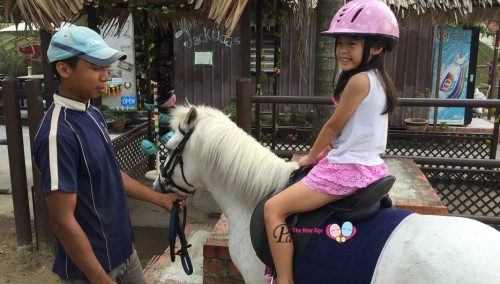 Gallop Stable Singapore is a horse riding school that offers horse / pony riding lessons for people of all ages and levels of experience. They have both indoor and outdoor riding arenas and a team of experienced and qualified instructors who provide personalized attention to each student.
Gallop Stable also offers horse leasing and livery services and hosts various events throughout the year such as horse shows and equestrian competitions. They are open seven days a week and accessible by public transport. Overall, Gallop Stable Singapore is a reputable and well-established horse riding school that provides quality riding lessons and horse care services in a safe and friendly environment.
📍 Horsecity @ Bukit Timah and Pasir Ris Park
*******************************
4. Jurong Frog Farm (Moving)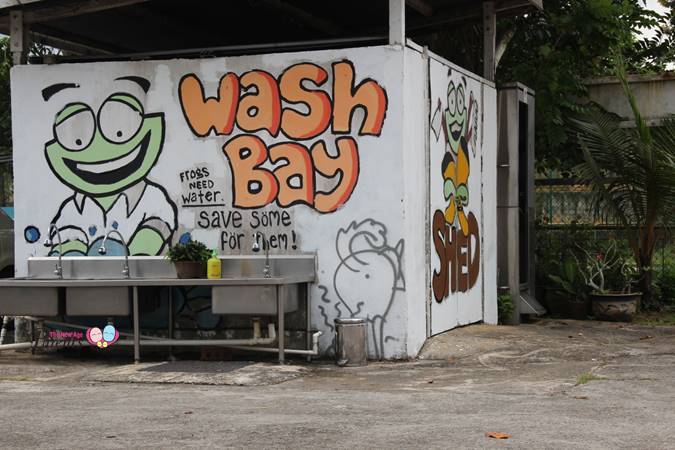 Jurong Frog Farm is a family-owned and operated frog farm located in the Kranji countryside of Singapore. Established in 1981, the farm specializes in the breeding, rearing, and supplying of American Bullfrogs for consumption. Visitors can join guided farm tours, which provide insights into the frog farming process and the opportunity to handle live frogs.
📍 51 Lim Chu Kang Lane (Plot 56) Singapore 718864 (Moving)
⏰ Sat, Sun and Public Holidays, 9am – 5pm
For more information, visit Jurong Frog Farm.
*******************************
5. Viknesh (Vishnu) Dairy Farm
Viknesh Dairy Farm (Vishnu Cow Farm Singapore) is a little-known dairy farm located in Singapore Kranji countryside.
📍 6 Lim Chu Kang Road Lane 8A Singapore 719607
⏰ Mon – Sun: 10am – 4pm (Open on Public Holidays except for Deepavali)
For more information, visit Viknesh (Vishnu) Dairy Farm.
*******************************
6. Mainland Tropical Fish Farm
In this fish farm, children will get to see Arapaima, the largest freshwater fish in the world! Besides that, there are also many different other fishes such as stingrays, red and silver arowanas, huge catfishes and fresh water prawns. Longkang fishing available too.
📍 No 1 Pasir Ris Farmway 1 Singapore 519352
⏰ 8.30am – 7pm daily
For more information, visit Mainland Tropical Fish Farm.
Note: They will be shifting in May / June 2023 to 58 Kaki Bukit Industrial Terrace Singapore 416138
*******************************
7. Hausmann Marketing Aquarium
📍 291 Neo Tiew Crescent Singapore 718903
⏰ Mon – Sun (including Public Holidays), 9am – 5pm
For more information, visit Marketing Aquarium.
*******************************
Nippon Koi Farm Singapore is a koi fish distributor that imports high-quality koi from Japan and sells them in Singapore and other Southeast Asian countries. They also offer pond design and construction services, as well as maintenance and cleaning services for koi ponds. With a team of experienced and knowledgeable staff, they are passionate about koi fish and are always ready to assist customers with their koi-related needs. They also organize events and seminars to educate customers on koi care and breeding.
📍 51 Jalan Lekar Singapore 698946
⏰ Daily & PH, 8.30am – 7pm
For more information, visit Nippon Koi Farm.
*******************************
9. Live Turtle And Tortoise Museum Singapore (Moving)
The Live Turtle And Tortoise Museum is a unique attraction located in Singapore, dedicated to the preservation and conservation of turtles and tortoises.
The museum is home to over 800 turtles and tortoises of more than 50 different species, including rare and endangered ones such as the Indian Star Tortoise, Radiated Tortoise, and the African Spurred Tortoise. Visitors can see these fascinating creatures up close and learn about their habitat, behavior, and unique features.
For more information, visit Live Turtle And Tortoise Museum Singapore.
*******************************
10. Bee Amazed Garden
BEE AMAZED Garden is a unique visitors' centre located at Kampung Kampus, 91 Lorong Chencharu, Singapore 769201. They offer educational programmes, corporate workshops, family activities, honey tasting, environmental talks and basic beekeeping lessons. Educational programmes, family activities and corporate workshops can be customized accordingly.
BEE AMAZED Garden also provides knowledge and information on the local bees, honey and basic beekeeping.
A tour of the BEE AMAZED Garden includes an explanation regarding a brief history of beekeeping, local honey bees, honey and a visit to the beehives observatory where the actual local honey bees could be observed without the danger of getting stung.
*******************************
Not Open to Public
11. Lian Wah Hang Quail Poultry Farm Singapore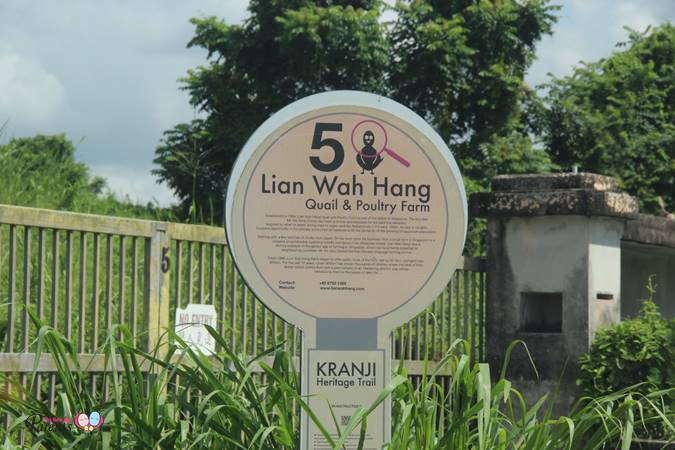 Lian Wah Hang Farm is no longer open to the public. To buy quail eggs from the farm, please visit Uncle William enterprises at Farmart Centre.
📍 5 Lim Chu Kang 6F Singapore 718918
For more information, visit Lian Wah Hang Quail Poultry Farm.
*******************************
12. Long Kuan Hung Crocodile Farm
Singapore's remaining crocodile farm is not opened to the public. However, you can still visit it through a pre-organised tour via Uncle William's Crocodile Farm trail.
📍 321 Neo Tiew Crescent, Singapore 718914
For more information, visit Long Kuan Hung Crocodile Farm.
---
Closed / No Longer in Operation
13. Eco Trail
EcoTrail™ is a lighthearted nature learning trail across 2.6 hectares of lush private farmland and clear blue skies! The unique vibrancy and diversity of the farm encompasses multiple living ecosystems that make up what we call the 'web of life'!
Enjoy a day out in nature as our guides bring you through different terrains, where you'll learn, experience and interact with the living nature all around us!
📍 91 Lorong Chencharu
⏰ 9am to 5pm (last tour)
Note: Eco Trail is closed permanently wef 31 Dec 2022.
*******************************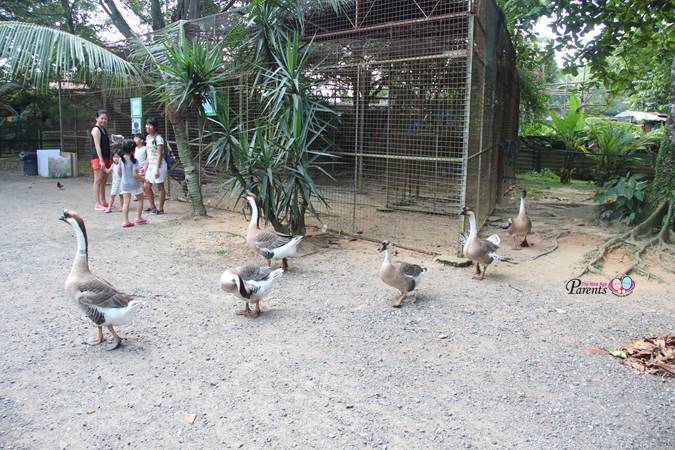 Animal Resort is a great way to introduce the kids to the good old kampong days and the animals that they do not have a chance to get close encounters with. This is an extraordinary facility designed to house Singapore's education, conversation and science programs under one 'living roof'. From rabbits to dogs to birds there are animals for everyone.
📍 T81 Seletar West Farmway 5 Singapore 798061
⏰ Tue – Sun 10am to 5pm (except CNY eve and CNY)
For more information, visit The Animal Resort.
Note: The Animal Resort is closed permanently wef 10 Jan 2021.
*******************************
15. Farmart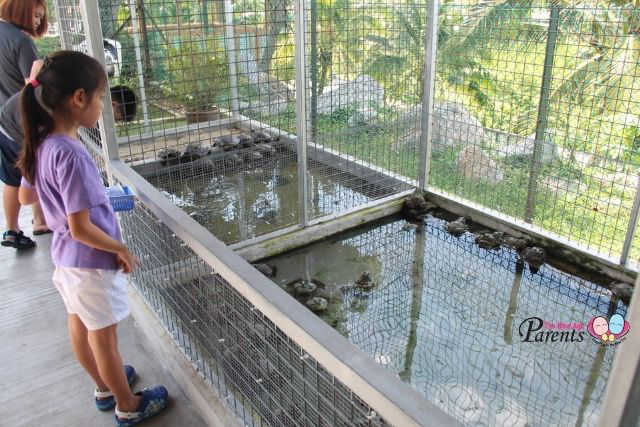 Get up close to the farm animals such as chicken, quails, bullfrogs, birds, hamsters, and more – you will even witness chicks hatching if you're lucky! Take a farm tour conducted by none other than Uncle William himself, affectionately nicknamed "The Quail Man of Lim Chu Kang"
📍 67 Sungei Tengah Road Singapore 699008
⏰ Sun – Thu 10am to 10pm | Fri/Sun/PH: 10am to Midnight
For more information, visit Farmart Centre Singapore.
Note: Farmart Centre Singapore is closed permanently wef 31 March 2019.
*******************************
With humble beginnings, Eric's great passion for animals turned into a wonderful business that brings love, warmth and joy to many people in this part of the world.
Visit Ericsson Pet Farm today to witness this awesome transformation and feel this wonderful experience for yourself.
📍 No. 16 Pasir Ris Farmway 2, Singapore 519316
⏰ 10.30pm – 7pm
For more information, visit Ericsson Pet Farm.
Note: Ericsson Pet Farm is closed permanently.
*******************************
17. Kids Kampong
Being the 1st in Singapore to introduce Longkang Fishing in 1997, Pasir Ris Kid's Kampong has come a long way in providing fun and educational learning to many children from all walks & races. Our farm not only provides children and families with an alternative to get close to nature but also to bond together.
Note: Kids Kampong is closed permanently wef 31 Dec 2013.
*******************************
Note: All details are correct as at the time of publishing. While every effort has been made to ensure the accuracy and completeness of the information, no guarantee is given nor responsibility is taken for errors or omissions in the compilation. Readers are advised to check with the respective owners for the most updated schedules, venues and details.
* * * * *
Like what you see here? Get parenting tips and stories straight to your inbox! Join our mailing list here.
Want to be heard 👂 and seen 👀 by over 100,000 parents in Singapore? We can help! Leave your contact here and we'll be in touch.