Over the course of our careers, some of us step out of the workforce for an extended amount of time. It could be for various reasons. Sometimes it is to stay home to provide extra caregiving hours to family members, to learn something new, or to experience new things or places.
Hitting the pause button on our careers can be daunting for anyone, but it is arguably harder for those who experience major shifts in their lives during this career break – new spouse, relocation, children, etc. Restarting a career can be an unnerving move filled with many concerns, new considerations and unknowns.
While it is tough, there are ways to alleviate the concerns and jump-start your career again. It may take time, but the most important thing is to put your mind to it, stay positive and start taking steps today to head towards your goal of restarting your career after your long break.
➡️ Related Read: Plan Your Mid-Career Switch with NTUC's e2i
Take stock
The first thing that will help to jump-start your return to the workforce is to take stock of your current situation. Taking stock may sound like a given thing, but the fundamental step here is to accept that things have changed and that this round of job hunting is not going to be a replica of what you may have experienced in your first job hunt at the start of your career.
Be clear of what you want and who is the new you. Question yourself, and keep a list of your answers, either mentally or write it down in your own journal or notebook.
Ask yourself these questions:
What has changed? (e.g. kids, spouse, ageing parents, health, new location)
Do I have new requirements? (e.g. flexible hours, family responsibilities, travel time)
Do I have new skills or new experiences that could be value-adding?
What are my "must-haves"?
When you start thinking about your "must-haves", take a realistic view on this question and be prepared mentally and emotionally with the answer to this question. For every "must-have", there is likely a trade-off – for e.g., if you wish to have flexible hours, you may have to adjust your salary expectations. It is crucial to know yourself and your limits and work constructively with them.
Start from familiar ground – then refresh and research
Start with what you know, which is the industry that you used to be in. This is your expertise, your comfort zone. Get back in the game by catching up on news related to your industry – you can do so using search engines, or magazines or other news apps. Get yourself warmed up, remove any rust from the brains, and dive back into things. Refresh, refresh, refresh.
Then, take out your old contact list or scroll through your phone. Start getting in touch with old colleagues and bosses if you have lost touch, meet them for coffee, get familiar with what they have been doing and new things that may have happened while you were on your break.
At the same time, start putting the word out there that you are intending to head back to work. This may sometimes help to get you to job leads as well.
Research the job market – a handy way of doing this would be to take a look at online job portals. Some even allow you to sign up for email alerts for job types that you are keen on.
Familiarise yourself with the requirements of employers by reading the job descriptions, the job requirements and qualifications that they are asking for. The requirements may be different now and you will also be able to get a sense of the necessary Key Performance Indicators that employers are on the lookout for.
As you do your research, determine if your original industry is what you wish to return to – go back to the questions that you started with when you took stock of your current life. Does it meet your requirements, is it going to be feasible or do you need to take a hard look at it and make a change or consider a new industry?
Be honest and take action
This is hard to do but the more honest you are with yourself, the better prepared you will be. Once you have identified the industry you wish to return to and based on your knowledge of what the current industry requirements are, address any career gaps you have as practically as possible. Compare what the industry requirements are versus your current skill set. Where are the gaps?
Research on how you can address these gaps. There are several ways you can arm yourself with the right skills and know-how, here are some suggestions to get you started:
a. Government initiatives and resource portals such as Workforce Singapore (WSG)'s Career Matching Services and NTUC's Employment and Employability Institute (e2i).
Both portals offer a great starting point for all job seekers. You are able to find employment resources including information on training grants, career fairs and more. Also, find out more about e2i's initiatives such as Returner Work Trial.
b. Career portals targeted at women, such as Career Mums and Mums at Work where the focus is more towards part-time, freelance and non-traditional opportunities.
c. Sign up for workshops or seminars to get into the loop on the most current issues surrounding your industry and the job market.
d. Consider training or re-training opportunities and develop relevant skill sets that are required. For local Singaporeans who are above 40 years old, do also take note of opportunities under the Skills Future Mid-Career Enhanced Subsidy.
e. Be open to considering what you may not have considered prior to your career break, especially if you have been on a very long break. Consider contract jobs or volunteer jobs to get yourself started and to get yourself back into the career path.
It may not necessarily be in the exact industry you wish to be in, but if it provides you with relevant skills, it will help to show future employers that you are up-to-date with your skill sets and that there is a determination to restart your career.
f. If you need a helping hand, do also consider career guidance and coaches (you will be able to find some resources on this using the portals highlighted above as well). For those who have taken a very long career break, it may sometimes be helpful to have someone help guide you along to head back into your career path.
Refresh your resume
It's then time to dust away the cobwebs from your resume, and get it refreshed – out with the old and in with the new!
Take a read at your resume, and remove anything that may have old terminologies or information that is no longer relevant. Refresh with new information especially any new professional information: new job, new educational qualifications, new skills.
If you are struggling to fill up the resume, perhaps give yourself some time to think through other possible highlights such as volunteer work, especially if it is related to the job you are looking for. You may also add achievements such as professional activities such as certification programs, or conferences.
Whether you address your career break in your resume, depends a lot on how long the break was for, and how recent it was. If it was a short one of a few months, and it was very recent, there may be no need to have it in your resume. However, if it was a lengthy career break, you may wish to include it but this is not always necessary.
Some people prefer to address this only during the interview stage. If you do choose to include it, stay factual, honest and address it without over lingering on it. Regardless of whether you choose to include it in your resume, do however be prepared to have an honest discussion on it during your interview.
If you are uncertain about how to refresh your resume, do also know that you can seek help from professional resume writers, who are able to help re-frame your CV, while highlighting key achievements appropriately.
Build confidence and be confident
Restarting anything takes a lot of courage, and it does take a lot of courage to restart your career. But, do remember that employers are not necessarily going to take a negative view of your break, but what does affect them negatively is lack of confidence.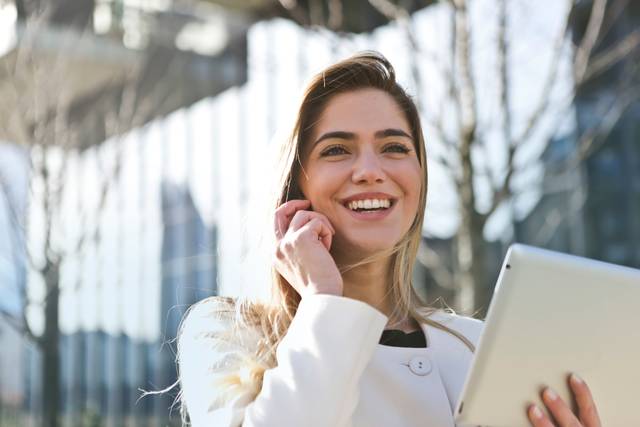 So, start building your confidence, especially if you have been away from work for a long time. Do your homework and arm yourself with the industry's latest developments. Prepare yourself mentally, and remove any self-doubts you have.
Take little steps – a contract job, or volunteer work to help you get started and boost your own skillset and along with it, your confidence. It is also very helpful for you to have social support – do talk to your spouse, family and friends. Let your confidence shine through your resume and any opportunities for an interview.
Restarting your career after a long break can be tricky, but most changes are. Coming back from a career break is a unique challenge, but with a positive mindset, and with some job-hunting strategies, it may prove to be a challenge that opens new doors for you.
By Hwang Siew Ling.
* * * * *
Stay in touch! Subscribe to our Telegram here for all our latest updates.
Like what you see here? Get parenting tips and stories straight to your inbox! Join our mailing list here.