A preschool teacher is not a glorified babysitter who just minds your kids, teaches them ABCs and simple life skills. We uncover the hard and heart work of their job.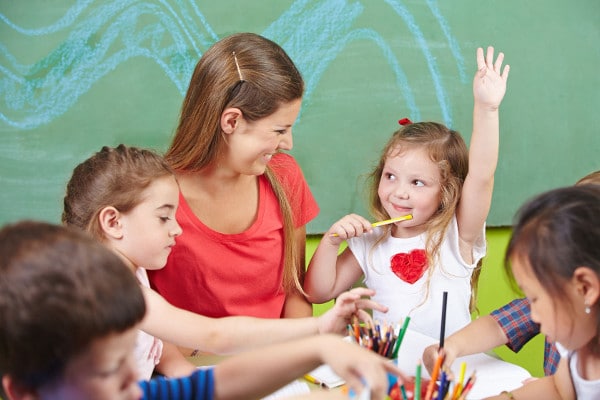 #1 Preschool teachers have to be accredited
Many might be quick to suggest that preschool teachers are not "real teachers" of the same caliber as those you find in the formal learning institutions, due to different standards of academic qualifications. But that's not true. Today's preschool teachers need to possess a Diploma or Advanced Diploma in Early Childhood Care and Education – Teaching or equivalent. Even teachers who have graduated from NIE are required to go through this course, as the Ministry of Education considers training in early childhood development, pedagogy and curricular components as essential for all teachers in this field.
In Early Childhood Diploma courses offered at Ngee Ann Polytechnic, students learn modules such as Infant & Toddler Behaviour and Development, Psychology of Exceptional Children and Curriculum Planning. In addition, students also have to fulfill a field practicum study each year, where they are attached to a childcare centre to observe, teach and learn.
#2 Preschool teachers have a lot on their plate
Preschool teachers not only have to teach, but they also have to do routine, i.e. toilet training, shower time, nap time. While kindergarten hours (3 – 4 hours per session) may be shorter than regular school hours (6 – 7 hours per day), many kindergarten or childcare teachers take two sessions a day.
Besides managing a class of kids, they also have to decorate and change the classroom environment, according to various themes depending on the school curriculum. This comes on top of their workload of drafting curriculum and lesson plans, portfolio documentation and sending emails and newsletters to parents. Not forgetting the prep work before a Parent-teacher Conference or annual year-end concert.
#3 Preschool teachers are underpaid
Across the education field, preschool teachers are paid the least. Preschool teachers take home an average of $1,200 to $2,300 a month, depending on their positions. Private childcare centres may afford to pay their staff slightly more. However, there has been a push for accreditation in recent years and this has enabled preschool teachers to receive slightly better pay and benefits.
Most early childhood educators would be quick to add that they are not in this line for the money. While all the teachers we spoke to said they were not in this line for the money, most hoped that the pay scale for preschool teachers would be more on par with the average teacher's salary in Singapore ($2,300-2,500 for a fresh graduate).
#4 Preschool teachers have to meet high expectations
Parents now have higher expectations of preschool teachers, often heaping on them the sole responsibility of getting their children up to speed on all things academic, disciplining, teaching them social skills and protecting them from harm. As soon as something goes wrong, are we too quick to blame the teacher or school?
This mindset may have led to many teachers taking the cautious, tried-and-tested approach when it comes to managing their young charges, at the expense of exploring new forms of learning, encouraging creativity and spontaneity, and letting kids learn from their failure and mistakes. Let us appreciate our child's preschool teachers whenever we can. Affirm them for the work they do, not just on Teacher's Day, but every opportunity we can.
➡️ Related Read: Secrets to a Happy and Lasting Parent Teacher Relationship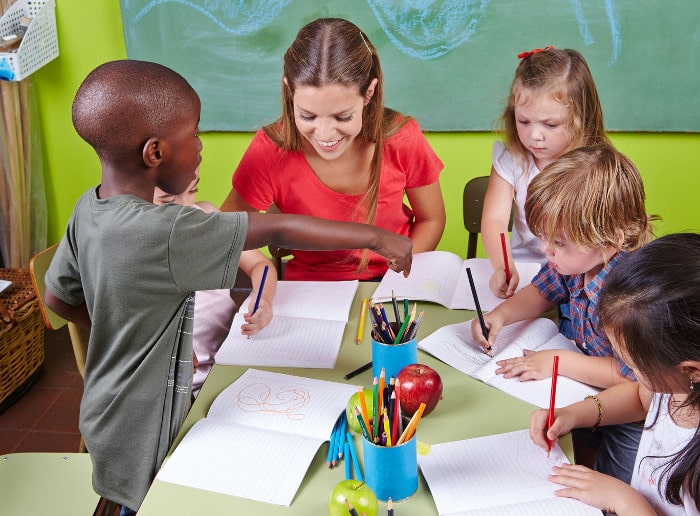 A small note parents
Don't leave all the teaching responsibility to your child's teacher. Here are a few requests to parents from a preschool teacher.
Toilet train at the appropriate age when your toddler is ready
You can start to toilet train once your toddler turns three and it has to be reinforced at home. Bring your child to the toilet regularly. Gradually, this will become a routine for your child. You can also start introducing pull-up diapers or training pants during this phase.
Home-school partnership is not just about the relationship between the school and parent, but it also concerns the child's learning and development. When teachers send updates of events and activities in school via emails, WhatsApp or leave a note in the communication book, your reply not only encourages a two-way communication, it also acknowledges that you have read the message, which will be very much appreciated!
Clean your child before sending them to school
During my early shifts, it was a common sight to see parents carrying their sleeping children into school. We know how hectic some mornings can be. No matter how difficult it is to wake your child to prep them for school, it's always best to start their day fresh; with a cleaned face and teeth, and new uniform or diapers.
If your child is unwell, rest at home
While we understand that a week of childcare leave may not be enough for the entire year, we urge parents to keep their children at home. Plan for other alternatives; get help from your parents, in-laws, relatives or a babysitter. Chances are, if your child comes to school unwell, his classmates will be catching his virus. He probably won't have a pleasant day in school as he is not in the best health to learn and play.
By Dorothea Chow.
Read our Enrichment and Preschool Guide to learn about other enrichment programmes for your toddler or preschooler.
* * * * *
Like what you see here? Get parenting tips and stories straight to your inbox! Join our mailing list here.
Want to be heard 👂 and seen 👀 by over 100,000 parents in Singapore? We can help! Leave your contact here and we'll be in touch.