Birthdays provide you with a unique opportunity to express your appreciation to your wife. A bouquet of flowers is an ideal gift for this occasion as it is a thoughtful and personal gesture conveying a personal message depending on the variety of blossoms in the arrangement. For your wife, there's nothing quite like the sweet surprise of opening the door to a flower delivery the morning of her birthday.
On the other hand, you can also pick up the flowers from the florist yourself so you can personally present the bouquet to your wife. Unlike Valentine's Day when the intent of flowers veers on romance and love, you can be more specific with your message and more creative with your choice of florals. Fortunately, you have a wide selection of blooms at your disposal.
Here are 10 suggestions for your floral selection.
• Irises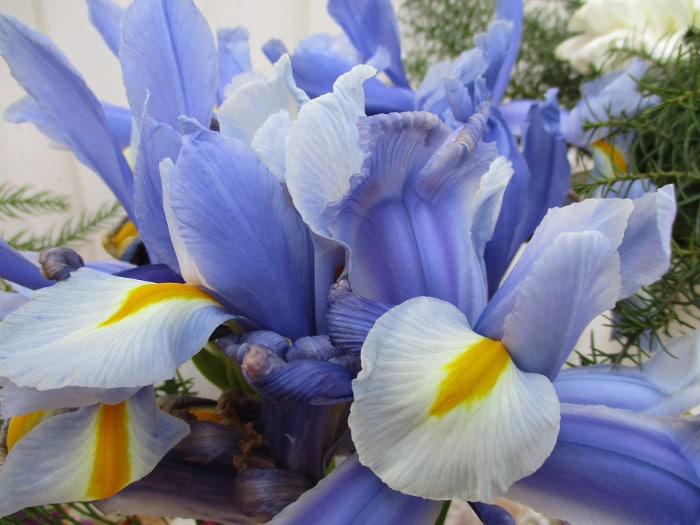 These delicate spring flowers are great for extending compliments. Perhaps you want to praise your partner for her dedication and commitment to raising the family with you, or maybe it can serve as an expression of your admiration on her beauty. Adding another year to her age may make her a bit vulnerable, but a nice message of assurance that she is ageing gracefully and productively at that is just the kind of thoughtful gesture your wife would value. You can order this simple bundle of Irises which allows your wife to arrange the elegant fresh cut flowers as a centrepiece in your home.
*******************************
• Sunflowers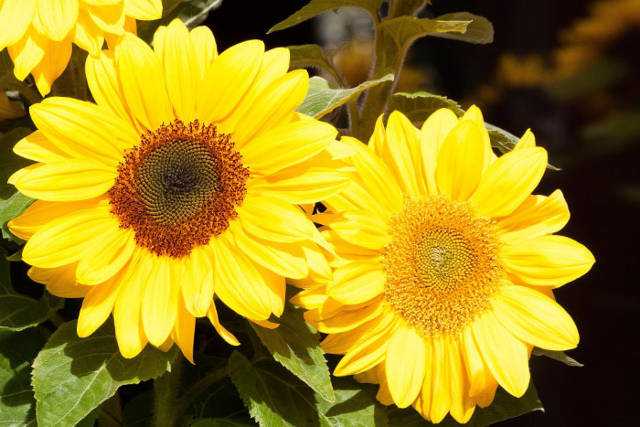 Sunflowers are brimming with positivity. Extend the optimism and cheer exuded by these brightly-coloured blooms to your wife to brighten up her birthday. The golden petals of these blooms mimic that of the sun – a perfect metaphor to the light your wife brings to your life. Their hardy nature likewise expresses messages of longevity and loyalty which are apt sentiments for family and marriage. The Ayla bouquet encapsulates all of these hopeful and optimistic feelings to your other half.
*******************************
• Lilies
Lilies can convey messages of wealth and happiness. This is the perfect floral choice for well wishes geared towards positivity and prosperity. Lilies come in a variety of vibrant colours are sure to bring a lovely smile on your wife's face on her special day.
⇒ Related Read: Where to Get a Bouquet of Flowers for Under $70
*******************************
• Orchids
These exotic and elegant flowers articulate the same sentiments to your wife. For her birthday, orchids pay tribute to your wife's refined beauty and strength. Despite its delicate looks, orchids are fairly low maintenance. Your wife won't be too burdened with its upkeep, making this a lovely and practical choice. These Phalaenopsis Orchids not only complements your wife's femininity and resilience, it also lends a touch of sophistication to your home décor.
*******************************
• Gladiolus
The Gladiolus flower, or Glads, exudes youthful affection. Take her back to your courtship period to spark a sense of nostalgia and a purity of intention. As its name implies, she will be glad to receive such a refreshing gesture on her birthday. After all, growing older does not diminish our inner child and youthful optimism. Multi-hued Glads on a glass vase evokes equal measures of love, cheerfulness, and femininity.
⇒ Related Read: Guide to Choosing the Right Flowers for your Mums
*******************************
• Gerberas
Bright and colourful Gerberas are appropriate for women celebrating their birthday at any age. These flowers are adaptable and resilient. This aptly named "Her Beauty" bouquet not only honours your wife's beauty but also recognizes her strength of character and sunny disposition.
*******************************
• Roses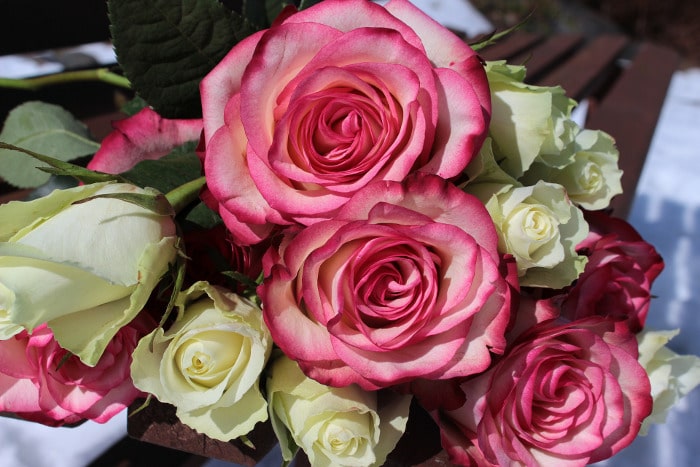 Roses are usually reserved for Valentine's Day, but there are plenty of varieties you can use to send a more specific message to your wife on her birthday. You can opt for white roses which signifies purity of intention and love. The yellow roses denote zest and positivity. Pink, meanwhile, speaks of appreciation and admiration. All of them are suitable messages for a birthday celebration.
*******************************
• Birth flower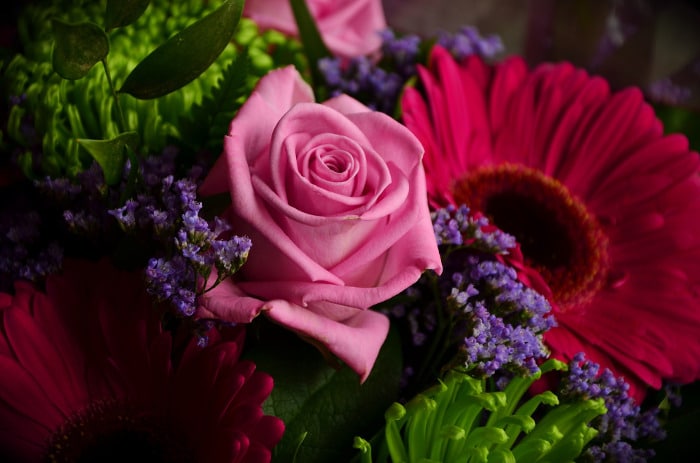 Some people like to present birthday celebrants with their birth flower. Each month is represented by a specific flower, so to go the extra mile of offering a personalised bouquet, find out the associated flower for your wife's birth month. Carnations are for January celebrants; the Narcissus for December.
*******************************
• Mixed bouquet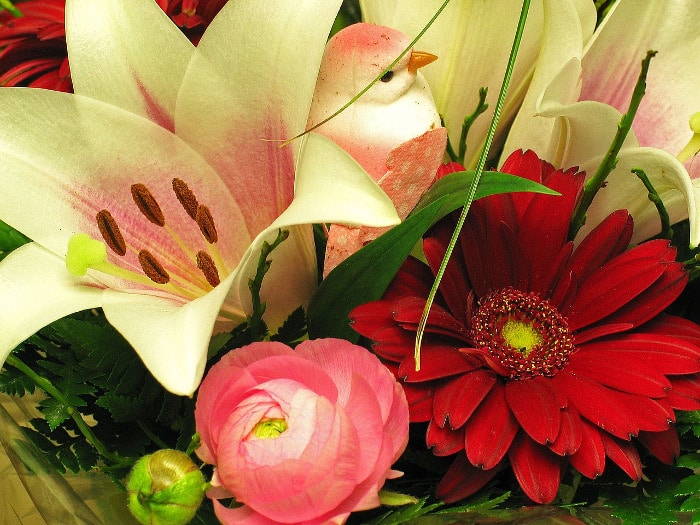 To add a bit of variety to your bouquet, or if you just have a lot to say for her birthday, opt for a mixed bundle of fresh-cut blooms. Visit an online florist to survey for eclectic and elegant arrangements of mixed blooms, at once romantic and impressive. A tasteful bouquet can consist of sweet pastel roses, spray roses, and calla lilies pull out the stops for a generous yet thoughtful gesture to your lovely wife.
*******************************
• Novel floral arrangement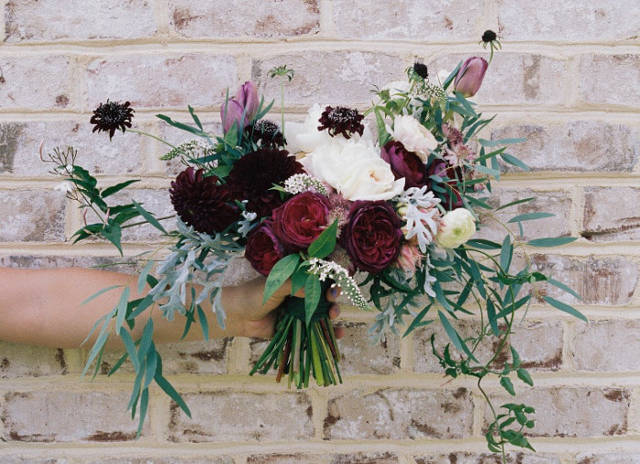 For a more quirky presentation of your flower bouquet, some florists offer flowers set in a birthday cake arrangement or a more grown-up themed beer or margarita bundle. These novelty set-ups add a touch of humour to your floral gift. If a smile is what you're going for, then an added chuckle will be the icing to the cake.
This article is contributed by A Better Florist.
* * * * *
If you find this article useful, do click Like and Share at the bottom of the post, thank you.
Want to be heard and seen by over 100,000 parents in Singapore? We can help! Leave your contact here and we'll be in touch.