SITEX 2016 – Fun, enriching and interactive activities for your little ones!
Date: 24th – 27th November 2016
Time: 11am – 9pm
Venue: Singapore Expo Exhibition Hall 5 & 6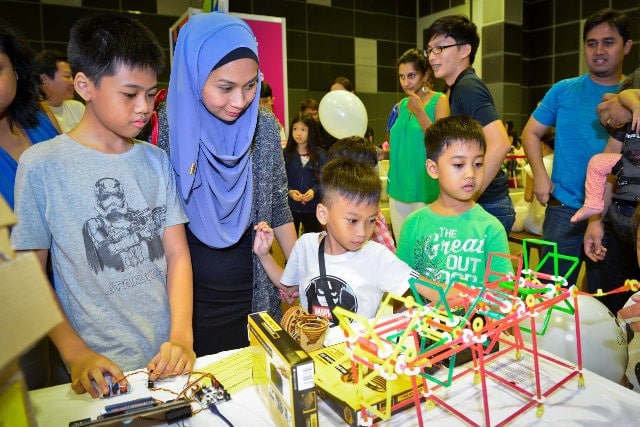 SITEX has curated a dedicated tech space for the little ones from as young as 5 years old to experience the new world of digital age. Ignite the passion and inspiration for innovative thinking and experimentation in the child, and the family can bond over technology! Kids can get their hands on the latest applications and understand the mechanics of coding and programming through various hands-on activities present in SITEX such as 3D printing, programmable toys, virtual reality, or take part in robotics-based challenges!
The entire family can also have some fun at the Adventure IT zone, where they can bounce away on the trampoline set-ups while capturing their fun moments together as a family, using action cameras from Go-Pro and get to keep a personalised photo of the moment at a small fee. (Entry ticket: Starting from $15 for 2 tickets)
For more information, visit www.sitex.com.sg
---
Year-End Holiday Enrichment Programmes
It's that time of year again. Kids look forward to it and wish it would never end. Where can you find fun and exciting holiday programs for your children? Here's our list. Take your pick!
---
Year-End Mall Events
From meet and great sessions to snapping photos of beautifully-lighted Christmas trees, find out what's happening at the nearest mall to you this holiday season!