It used to be that Traditional Chinese Medicine (TCM) was reserved for the elderly and, well, Chinese citizens among us. However, more Singaporeans of all races are turning to TCM these days, to seek treatment for various illnesses.
East vs West
The core difference between western medicine and TCM is that the latter treats the root of the problem, while the former focuses on managing the symptoms.
The TCM approach is thus reputed to be more long-term, because it seeks to prevent the illness/condition from happening again. With TCM, the miracle doesn't happen overnight – it takes time to tackle the root cause of an illness.
In recent years, TCM clinics have seen a significant increase in their number of young patients. Many anxious parents have flocked to these clinics with the hopes of curing their child's recurring sicknesses, especially sinus-related ones like asthma, and colic.
Methods like Tui Na and acupuncture are commonplace, and those who have tried these treatments often are full of praise for the results they witness after several visits.
Child-Friendly TCM Clinics
However, there are also many parents who may support the notion of TCM but still grapple with the idea of bringing their young children to a dimly lit flat to be diagnosed and treated – or at least, that's the (mis)conception that many still hold about TCM clinics.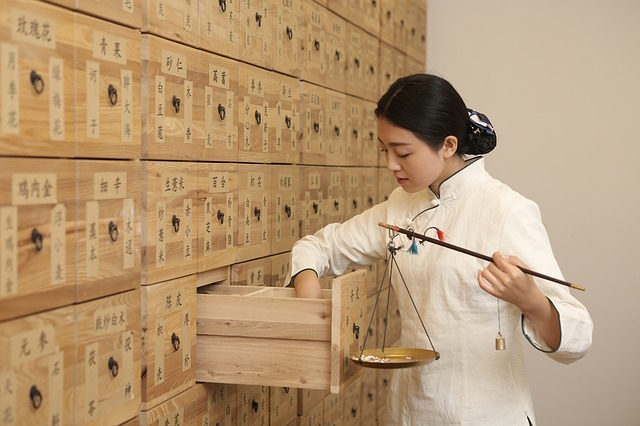 In reality, there are several child-friendly TCM clinics islandwide, where your children can wait comfortably for their turn to see the physician, and receive top-grade, professional care.
If you are looking at TCM-related treatment for your child, here are some reputable clinics you can consider.

1. Ma Kuang Chinese Medicine & Research Centre
Over here, acupuncture, Chinese herbal medicines, massotherapy and traumatology are used to treat common ailments and promote general well-being in women and children. There are over 20 clinics islandwide.
Address: 59 New Bridge Road Singapore 059405 (Main branch)
Tel: 68831511
Website: makuang.com.sg
Operating hours:
Monday to Sunday 10am – 1pm
Monday to Saturday 2pm – 5pm
Sunday and PH 2pm – 7pm
Monday to Friday 6pm – 9pm (Evening Clinic)
Saturday 6pm – 8pm (Evening Clinic)
⇒ Related Read: Tui Na For Children

2. Herbal Basic TCM Clinic
As a specialty centre that focuses on safe and natural treatments for little ones, pediatric conditions like allergic rhinitis and sinusitis are dealt with using a combination of bio-light therapy, herbal baths, and massage therapy.
Address: 727 Havelock Road Singapore 169648
Tel: 63762345
Website: www.hbtclinic.com
Operating hours:
Weekdays 1pm – 9pm
Saturdays 10am – 5pm
Sundays 10am – 3pm

3. Yu Guo Chinese Physician Acupuncture and Physiotherapy
The centre is well known for its effective child massages and tui na methods, which help to protect health and build up body immunity in a non-invasive manner. Children go through a 20-minute massage after their consultation, before collecting their prescription.
With the aim of remaining accessible to even the very young, even newborns can benefit from TCM here, as medicine is administered through a medicine pack wrapped around their waist.
Address: 18 Jalan Masjid #B1-01 Kembangan Plaza Singapore 418944
Tel: 64474761
Website: www.yuguotcm.com.sg
Operating hours:
Weekdays 平日
Morn 9:00 – 12:30
Noon 14:00 – 17:00
Night 18:30 – 20:30
Sat 星期六
Morn 9:00-12:30, Noon 14:00-17:00
*Closed on Wednesdays and Public Holidays

4. Eu Yan Sang TCM Clinics

With many outlets islandwide, Eu Yan Sang is perhaps one of the most familiar TCM names in Singapore. Many of their clinics are child-friendly, albeit on the pricier side. Their holistic approach to health has proved beneficial in treating paediatric conditions, as well as various women's health issues.
Address: Camden Medical Centre #11-01/02, 1 Orchard Boulevard, Singapore 248649
Tel: 67320922
Website: euyansangclinic.com
Operating hours:
Mon, Tues, Thurs, Fri 9am – 6pm
Wednesday 10am – 7pm
Saturday 9am – 1pm
*Closed on Sundays and Public Holidays

5. Herbal Matters
UK-trained medical herbalist and naturopath Andrea McIntyre uses herbal medicine, massage, aromatherapy, dietary and lifestyle counselling to improve health for her patients. Only organic biodynamic herbal medicines and oils from the UK and Australia are used for treatment.
Address: 44 Rochester Park, Singapore
139248
Tel: 96677702
Website: herbalmatters.biz
Appointments on Tuesdays between 12.30 and 6.30pm and Fridays from 9.30am to 3.30pm.






6. Yong Kang TCM Clinic
Combining traditional Chinese medicine with massage therapy, Yong Kang physicians in all its branch clinics take a comprehensive approach to improving their patients' health and wellbeing.
Address: 53 Ang Mo Kio Ave 3, #03-15/16 AMK Hub #03-15/16, Singapore569933
Tel: 65556347
Operating hours:
Monday to Saturday 10am – 8pm
Sunday 10am – 7pm

7. ECON Chinese Medicine
From seeking to alleviate acute or chronic health conditions, or trying out therapies to improve your overall well-being, the team of qualified and experienced physicians at ECON will recommend and personalize a treatment plan that's right for you.
Address: Blk 152B Bishan Street 11 #01-271 Singapore 572152
Tel: 6659 0217
Website: www.econtcm.com.sg
Operating hours:
Monday to Sunday 9am – 12pm, 1pm – 5pm
Monday to Thursday 6pm – 9pm (Evening Clinic)
* Closed on Public Holidays
⇒ Related Read: TCM For Children: Misconceptions And Facts
By Dorothea Chow.
* * * * *
Know of any child-friendly TCM clinics in Singapore? Do share them in our comment box below.
Want to be heard 👂 and seen 👀 by over 100,000 parents in Singapore? We can help! Leave your contact here and we'll be in touch.