Single Mum's Worries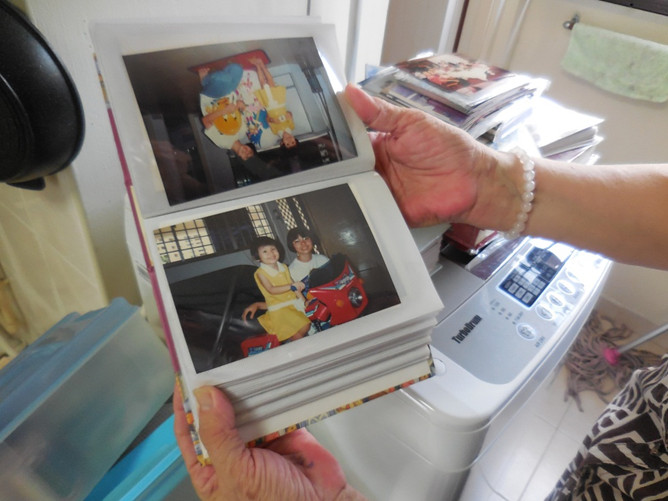 "On some nights, I would deliver Vitagen to nearby HDB homes with my two young daughters…"
Madam Alice Teo had a divorce from her husband in 2000. Being the sole breadwinner, she had to work 3 jobs to support her family.
"In the day, I work at a Secondary School to sell school uniforms and photocopy services for students. I also worked at a stall selling Mee Chiam Kueh to supplement my income."
"On some nights, I would deliver Vitagen to nearby HDB homes with my two young daughters. We would split into 2 teams – I would start from one end of a HDB block, and they would start from the other end, and we will meet in the middle."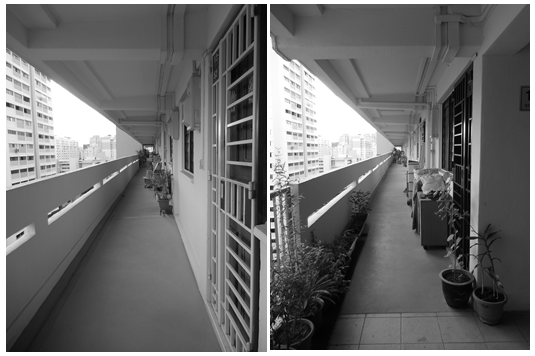 Life as a Security Officer
In 2006, Alice joined the security industry, working 12 hours per day, 6 days a week.
She heard from a friend about security companies hiring, and thought that it could be a more stable income for her and the family. "I had to take a test after the security course, and I was very lucky because it was in Mandarin. My English is very poor."
She earns $900 a month. Sometimes, she works overtime or on her off days to earn around $1,200 to $1,400 a month before CPF deduction.
Struggling with Expenses on a Single Income
Home is a rented two-room HDB flat in Marine Parade area, where she currently lives with her youngest daughter. Her elder daughter has married and moved out.
Her salary barely covers her home and daughter's expenses, which includes paying for rent, utility bills, town council, as well as for her daughter's school fees and accommodation, totalling up to $990 each month.
"It was a very difficult time after the divorce, and once, I had to seek help from the temple. They gave me some rice and dry rations to help with the expenses…"
On top of that, she also gives a sum of about $100 – $200, to her relative who takes care of her wheelchair bound 90 year old mother on a full-time basis. She says it's only fair of her to contribute a small sum to them for helping to take care of her mother.
After paying off everything, she has little left for herself. She shared that after each month, she doesn't have any savings. She needs her OT pay to help her get by each month.
On Being Grateful Despite Troubles
However, despite her financial strains, Alice maintains a positive disposition and has the brightest smile one would ever see.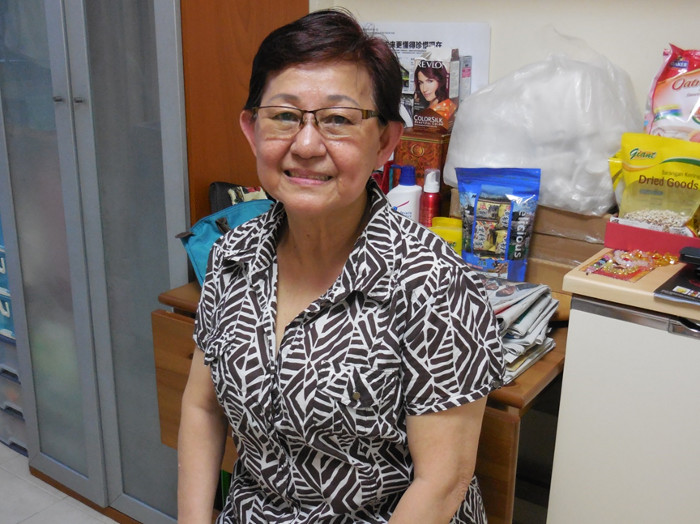 "I feel lucky to be able to work under EVTEC (her security agency employer). First, they don't discriminate my age. And they take good care of our welfare too. Second, they don't discriminate my gender." she adds, citing that some companies reject senior citizens and females due to the company's "tough" image and a host of other reasons.
This is the first part of a two-part series which looks at how a single mum will get a 20% pay raise by the Progressive Wage Model. Read the second part here.
If you find this article useful, do click Like and Share at the bottom of the post, thank you.
Want to be heard and seen by over 100,000 parents in Singapore? We can help! Leave your contact here and we'll be in touch.