Important Notice: In view of the Covid-19 situation, Ride For Rainbows will be postponed to 4 October 2020. Registration and donation portal will remain open in spite of postponement.
Ride for Rainbows launches new inclusive non-competitive cycling and wheelchair categories
Date: 15 March 2020 4 October 2020
Time: 4am – 9am (rides), 9am – 12pm (carnival)
Venue: Marina Barrage
Ride for Rainbows 2020, Singapore's largest charity cycling event will be happening on 15 March, Sunday. Presented by Club Rainbow (Singapore), the ninth edition of Ride for Rainbows aims to raise $700,000 for the non-profit organisation while raising awareness for its cause and promoting health and fitness through cycling.
With the objective of raising funds to empower children with chronic and life-threatening illnesses, the flagship fundraising event was set up in 2012.
Ride for Rainbows 2020 presents two non-competitive yet challenging cycling categories that are 20km and 70km in distances; to represent the constant struggles beneficiaries experience in their lives. The challenging rides are a test of riders' tenacity and resilience; two important qualities that Club Rainbow hopes to inculcate in its beneficiaries in their fight against chronic illnesses. For riders who enjoy leisure cycling along the park connector, the new 20km category has been created just for them. The route will take them from the scenic bay area to East Coast Park where they can enjoy sea and beach views.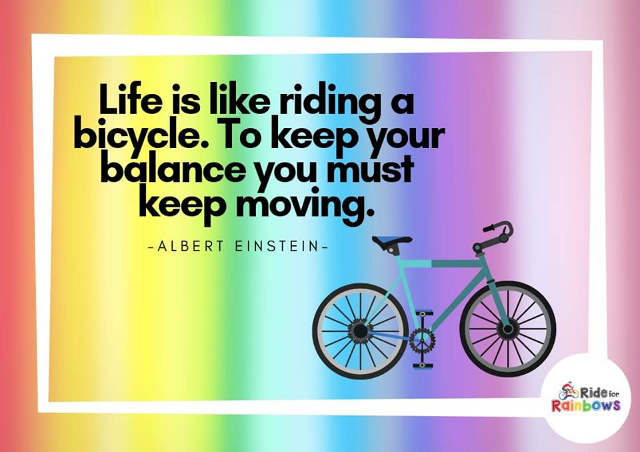 This year, with the aim of giving its beneficiaries an opportunity to participate in Ride for Rainbows and give back to the community which has given them much support, a special category has been set up for beneficiaries of Club Rainbow who have mobility constraints. The participating children and their caregivers are members of Team Rainbow.
Every child is paired up with a caregiver who will be pushing the child on a wheelchair for a distance of 2km. Cindy Wong, mother and primary caregiver of Hillary Chua, a 16-year-old beneficiary of Club Rainbow said: "Other than raising funds, I hope that with our participation, more members of the public will be aware that children who have disabilities should be given the opportunity to actively participate in sports, and they can lead a quality life, just like other children."
Speaker Tan Chuan-Jin who is the patron of Club Rainbow (Singapore) will be cycling to raise awareness and funds for the non-profit organisation for the third time. Addressing the public in a recent video, Mr Tan said: "Last year, taking part in the 108km category was a tough experience for me. However, it is nothing compared to the challenges that some of the children and their families have to go through. I hope that in your own respective ways, you can support the event either by making a contribution to the participating riders or signing up to raise funds."
Also raising funds for the third time is 13-year-old Jeremiah Liauw, who is a beneficiary of Club Rainbow. A para-athlete who has won several gold medals in swimming, Jeremiah will be hand-cycling 20km to raise funds for his peers in Club Rainbow.
TWO CYCLING CATEGORIES
Individual participants can choose from two categories; 20km and 70km. To qualify for ride, participants must raise the minimum amounts for each category: $200 and $700 for the 20km and 70km respectively.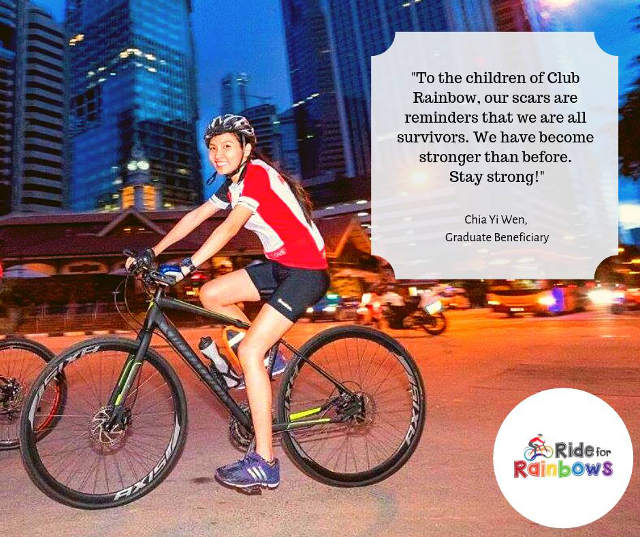 Members of the public can log on to the Ride for Rainbows website to support Team Rainbow through pledging donations online. Businesses and corporations are also welcomed to make cash donations or in-kind sponsorships.
For more details or sign up for Ride for Rainbows – "We ride so others can see their rainbows", please visit here.
If you find this article useful, do click Like and Share at the bottom of the post, thank you.
Stay in touch! Subscribe to our Telegram here for our latest updates.