You may consult all the gynaecologists in the world or all mothers who have many kids, but ultimately, you are the only person to truly know if you are ready for another child. Having another baby is entirely different when you were deciding to have your first baby. Having an additional baby requires many changes.
Here are some questions you may want to ask yourself before making a decision:
When is the Best Time to Have Another?
According to experts, the mother's body is ready for another pregnancy 18 to 23 months after the birth of the last child. To prevent the next baby from a premature birth, it is necessary for the mother to provide a 17 months gap in between, as blood flow regulates to pre-pregnancy levels approximately two years after her last birth.
If you are concerned about the changes in your family structure and relationship among family members, you may consider having another baby if your previous child is about 4 years old. This age gap may also help lessen some of the sibling rivalry between both children.
How will It Change your Lifestyle?
Firstly, you need to consider the entire routine of the family. Do you and your husband spend time together in bed without getting disturbed? Do you love your work and want to see your career flourish? Are you ready to give up the previous lifestyle you had for the past few years? Secondly, you need to think about the amount of time and energy needed to take care of a newborn; if you still have the resources, health, energy and time to do so.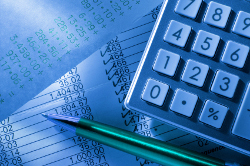 What is your Financial Situation?
Raising a child can be an expensive affair. You need to be financially stable in order for you to provide adequately for your child. First, compute your budget for your second child. If you think you have enough finances to spare, then go ahead. Also, you may want to re-consider the working hours of your current job as your newborn will need constant attention and adult supervision.
Spouse Consent
The opinion of your partner matters greatly because he or she is your pillar of support, especially in times of uncertainty. It is important for both husband and wife to have open communication; to talk about each others' thoughts, fears and concerns.
How Old Are you?
For women, age is a factor when it comes to pregnancy. Older women (40 and above) do not have the luxury of time as their biological clocks are ticking away. There are factors to consider such as conception hazards and health problems. Women under 30 on the other hand, can spare a few years in between in between, to consider having another child.
Before making any decisions, remember to ask yourself "Am I Ready For Another Baby?"
If you find this article useful, do click Like and Share at the bottom of the post, thank you.
Like what you see here? Get parenting tips and stories straight to your inbox! Join our mailing list here