Pesta Ubin is an annual celebration of Pulau Ubin, where Ubin-loving community groups organise a series of events that showcases the rich natural and cultural heritage we have on the island. Ubin Day is the last hoorah of the festival, with all the fun and excitement at its peak.
Date: 12 to 26 September 2020
e-Venue: YouTube Channel @NParksSG
Undeterred by COVID-19, we are bringing the fun right to your doorstep! Enjoy the beauty of nature and heritage of Ubin, in the comforts of your home, with our exciting line-up of virtual activities! There'll be virtual talks and tours, sharing on topics like the biodiversity found in Ubin as well as kampong restoration.
Pesta Ubin will culminate in Ubin Day on 26 Sep 2020, and we have prepared a series of activities that you can join online!
Learn more about Pulau Ubin's biodiversity, socio-cultural history and natural history through a series of talks by NParks staff, volunteers, and partners.
You can also 'explore' Ubin through a series of virtual tours, found at our YouTube Channel @NParksSG.
---
What is Pulau Ubin?
Pulau Ubin is an untouched island off eastern Singapore, home to the last 'kampung' (village). A visit takes you back to the simpler pleasures of the 1960's. And you don't need your passport.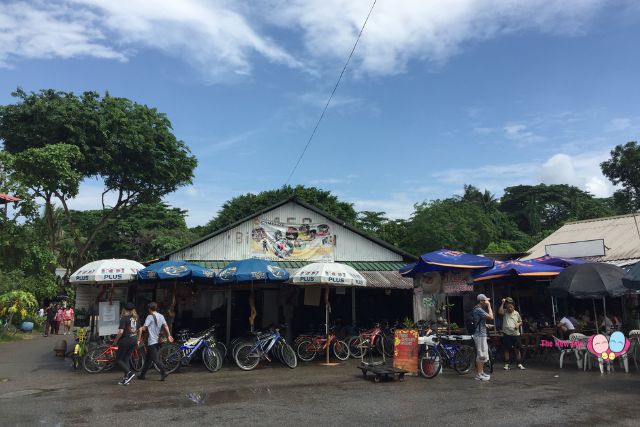 Escape to Ubin! Life in the slow lane starts as you join the queue for the bumboat that leaves Changi for the 15-minute ride to Pulau Ubin. Stroll or pedal through rustic trails under swaying coconut palms, past quaint kampung houses with their kitchen gardens. Explore flourishing mangroves, lotus-covered ponds. Peek into hidden temples, stop by secluded beaches. Spot hornbills, wild boar and more. Chat with laid-back villagers as you enjoy a cold fresh coconut. On Ubin, the food tastes better, air is fresher, sights and sounds soothing to the soul.
What is Pesta Ubin?
Pesta Ubin is a kampung-style Open House at Singapore's last rustic island, Pulau Ubin! Pesta Ubin is the highlight of each year of 'Celebrating Ubin', which is made possible by the Friends of Ubin Network (FUN). FUN brings together those who are committed to working together for Ubin.
Pesta, pronounced 'Pays-ta', is Malay for festival or party. Pesta often describes festivities that bring a community together, such as a wedding; or a cultural celebration. (It is NOT an Italian dish: which is 'pasta'.)
What's special about Pesta Ubin?
Once a year, people who love Ubin step up to share with the public their special slice of Pulau Ubin. Pesta Ubin activities are heartfelt, organic and led by the community.
Ubin's unique charms are passionately highlighted in Pesta Ubin activities. Its culture, kampung life, nature and wildlife, Ubin land and sea. From Ubin Town to the quarries, and the waters around Pulau Ubin. Morning, noon and night!
Soak in the kinder, gentler way of life on Ubin during Pesta Ubin. Leave the city attitude behind, and get with The Ubin Way. On Ubin, we greet one another with a smile, a "Hello", "How was your day?". Respect the culture, get to know the quirky people of Ubin. Be gentle with wildlife that shares the island. Keep our footprint light so Ubin remains unspoiled for those who follow behind us.
What's happening at Pesta Ubin?
Many Pesta Ubin activities are free of charge. Some do NOT require registration. Simply come to Pulau Ubin and join the fun! Find a Pesta Ubin activity that suits your schedule and interest! MORE activities will be announced in early May!
Find a Pesta Ubin activity that suits your schedule and interest!
'Like' the Pesta Ubin facebook page to get the latest updates! Such as alerts when registrations are opened.
Or follow the Pesta Ubin blog.
---
It is the one week September school break. Do check out our compilation of Exciting Things To Do This September School Holidays in Singapore 2020.
Mid-Autumn Festival falls on 1 October 2020. We have compiled a list of Mid-Autumn / Mooncake Festival events 2020 to go with the whole family in Singapore.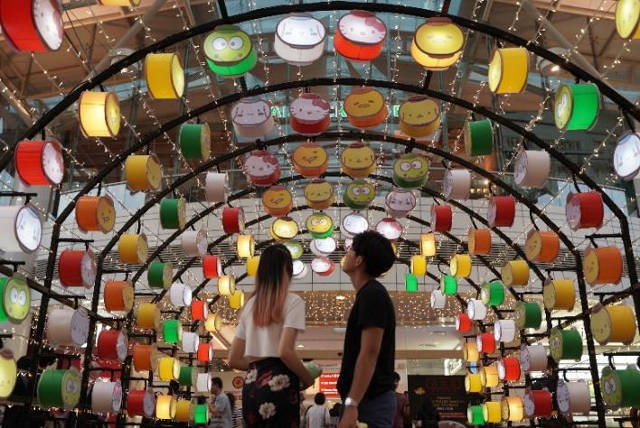 ---
Come across an enrichment class and keen to find out your child's response before committing to a full term? We have trial classes offered at discounted rates HERE!
* * * * *
If you find this article useful, do click Like and Share at the bottom of the post, thank you.
Want to be heard and seen by over 100,000 parents in Singapore? We can help! Leave your contact here and we'll be in touch.