Before you enroll your child in a school, here are important terms to familiarise yourself with.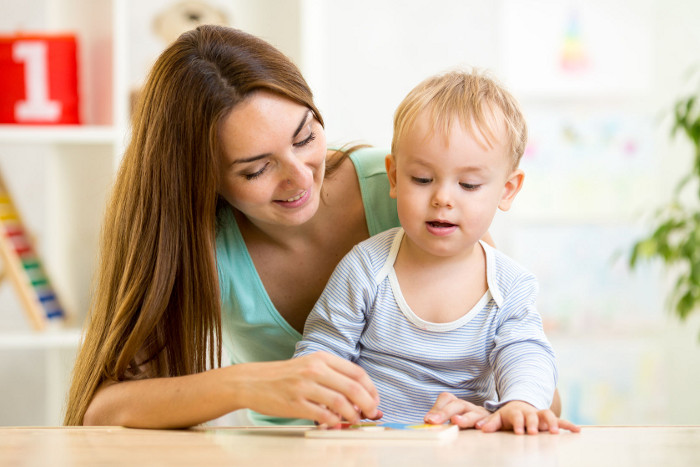 Infant Care
Infant Care services cater to children aged between two months to 18 months. These centres provide full-day and half-day care programme for infants and toddlers. On top of providing working parents with reliable care services, centre based infant care providers strive to meet and develop the physical, cognitive and psychosocial needs of the infant in a safe and conducive environment.
Child Care Centres
Child Care Centres provide full-day and half-day care programmes to children below the age of seven years old. On top of providing working parents with reliable care services, Child Care Centres have programmes aimed at education and development for pre-school children, through effective early childhood education programmes in a safe and conducive environment.
Kindergarten
Kindergartens usually operate three to four hours classes for children aged three to six in pre-Nursery, Nursery, K1 & K2. They may be church-based or MOE-registered.
Kindergarten Fee Assistance Scheme (KiFAS)
This applies to families whose children are enrolled in Kindergartens operated by Anchor Operators or the Ministry of Education, earning a gross household income of $6000 or less each month, or larger families with a monthly per capita income of $1500. Fee assistance is up to $160 per month, with lower-income households receiving more.
Child Development Account (CDA)
The Child Development Co-Savings Scheme is part of the Marriage and Parenthood Package. The scheme includes a cash gift and Government matching savings in the child's CDA – a special savings account. You will have up to 12 years to save in your child's CDA. The Government will match your savings in the CDA within two weeks. You can use the savings in the CDA to pay for all your children's expenses at various Baby Bonus Approved Institutions (AIs) including kindergartens and childcare centres.
Early Childhood Development Agency (ECDA)
ECDA serves as the regulatory and developmental authority for the early childhood sector in Singapore, overseeing key aspects of children's development below the age of seven, across both kindergartens and childcare centres. ECDA is an autonomous agency jointly overseen by the Ministry of Education (MOE) and the Ministry of Social and Family Development (MSF), and is hosted under MSF.
Singapore Pre-school Accreditation Framework (SPARK)
SPARK is a quality assurance framework to assist preschools in Singapore in raising their quality. SPARK Assessment has been implemented since January 2011. Currently, 409 preschools in Singapore are SPARK-certified. These preschools have met the baseline quality standards in areas such as Curriculum, Pedagogy and Health, Hygiene & Safety. Currently, 56 preschools have attained SPARK Certification (Commendation). This recognises centres with strong teaching and learning practices which include a well-designed and integrated curriculum, and strong pedagogies to support children's holistic development in an environment conducive for learning.
Hand-Foot-And-Mouth Disease (HFMD)
HFMD is a viral infection caused by a group of enteroviruses, most commonly the Coxsackie virus. Both adults and children can be affected, but young children below five years old are more susceptible. A child with HFMD may suffer from some of these common signs and symptoms: Fever; Sore throat; Mouth ulcers on the inside of the mouth or sides of the tongue; Rash (flat or raised spots) or small blisters on palms of hands, soles of feet, and/or buttocks; Lethargy; and/or poor appetite. HFMD is endemic in Singapore and became legally notifiable in Oct 2000, i.e. medical practitioners, childcare centres, kindergartens with HFMD outbreaks must notify the Ministry of Health.
Parent-Teacher Conference
Parent-Teacher Conferences or Meetings are platforms where parents discuss their children's progress in school with their teachers. These conferences and meetings are typically scheduled once half-yearly after each semester. The topics of discussion may include personal and physical development, literacy skills such as reading ability, as well as social and emotional development.
Staff-Child Ratio
Staff-child ratios are one of the means to ensure safety, well-being and development of children in childcare centres and kindergartens. The ratios range from one educarer to five infants, to one teacher to 25 kindergarten-age children. The ratios are lower for younger children as they require closer supervision.
By Rachel Lim.
Read our Enrichment and Preschool Guide to learn about other enrichment programmes for your toddler or preschooler.
* * * * *
Want to be heard 👂 and seen 👀 by over 100,000 parents in Singapore? We can help! Leave your contact here and we'll be in touch.
Looking for an Infant Care? Remember to check out our Best Infant Care Singapore compilation.