Few parents in Singapore are tackling stress effectively despite being moderately stressed. The latest survey findings by For Love's Sake, a campaign encouraging shared parenting in Singapore, revealed that parenting as a team and being satisfied with the spouse's involvement can significantly reduce the parental stress experienced by both spouses.
⇒ Related Read: 6 Tips On How To Cope With Parenting Stress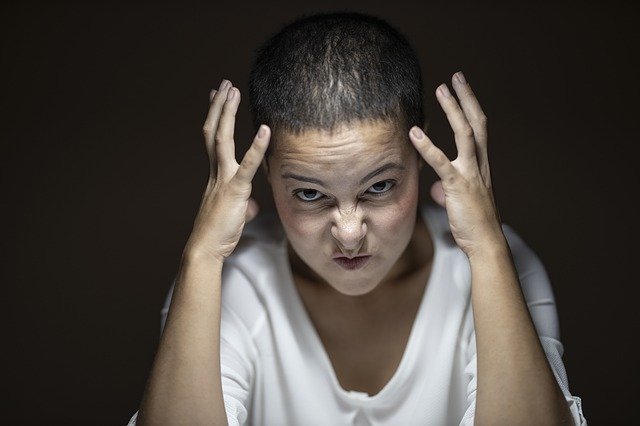 Shared parenting is also a direct way to resolve other top concerns which are significantly related to parental stress. These include having too little control over one's life and not enjoying their children's company.
1 in 5 parents in Singapore are not satisfied with their spouse's low parental involvement
While there is no significant difference in parental stress and satisfaction levels between genders, females generally perceive that their spouses are less involved in parenting. 1 in 4 mothers is unsatisfied with her husband's low involvement (25.9%).
⇒ Related Read: Time-out For Mummies: Ways And Places To Unwind and Destress
On the flip side of the coin, 3 in 4 parents perceive their spouse to be highly involved in parenting. Of these, most are satisfied with their spouse's current degree of involvement as a parent. For Love's Sake revealed that when parents rate a higher involvement from their spouse, they are more likely to be satisfied and experience less stress.
Parents stressed over having too little control over their lives
Parents report feeling overwhelmed by the responsibility of being a parent (43.2%), struggle to balance their different responsibilities (39.5%) and have a lack of personal time (55.4%).
This is of great concern since survey results show that these three factors affect parents' perceived control over their lives which in turn affects parental stress levels. To illustrate, the more parents feel overwhelmed, the less perceived control they have over their lives, the more parental stress they experience.
Since "Having children has meant having too little control over my life" is most significantly correlated to parental stress level, Singaporean parents might see the greatest drop in parental stress by tackling this problem in particular. They can choose to parent as a team to provide more emotional support for each other as well as to enable the other party to have more time for other duties or hobbies. Parents should also remember to take time for self-care practices like exercising and pampering sessions for example.
Prevailing gender roles on parenting in Singapore
A vast majority of male and female respondents (60.3% and 75.3% respectively) declared the mother as the primary caregiver in the survey. Given that most of the respondents are from dual-income families (78.5%), this suggests the prevalence of gender roles despite the changing identities of women in Singapore. Males also have reportedly lower involvement as parents.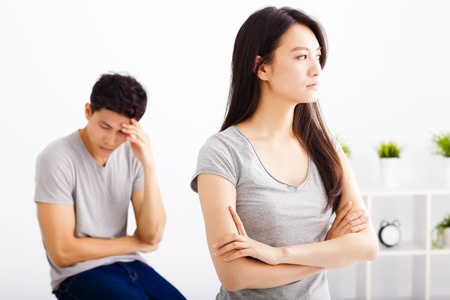 With that said, it should be highlighted that there were respondents who indicated that men were the primary caregiver of their children (25% male and 6% female), suggesting a slow shift in gender norms in Singapore. Perhaps the process could be expedited if mothers consciously practice less maternal gatekeeping and trust fathers to fulfill their duties well – 5% of male respondents indicated that they were not very satisfied with how their wives are always involved in parenting.
Don't just have "family time" but "couple time" too
Whether you are a multi-hyphenate parent, stay-home parent, mother, or father, all parents will experience parental stress. Reassuringly, most respondents still enjoy being with their children and are happy and satisfied parents.
This implies that their parental stress is not from having to spend time on their children and that such family time or parent-child bonding actually brings joy to parents.
Spouses should also remember to have their "couple time" where they communicate about their feelings, expectations and tips about parenting. This is crucial to help both parents hone their parenting skills and effectively parent as a team, thereby reducing parental stress in the long run.
Ms. Jayne Ong, one of the organisers, said "Most parents in Singapore get caught up with their fast-paced life and neglect having conversations about parenting with their spouses. This can lead to issues like unspoken expectations being piled-up or one parent suffering in silence. We hope that parents will always be intentional in their conversations as they parent as a team."
The campaign For Love's Sake is launched by four students from Wee Kim Wee School of Communication and Information, Nanyang Technological University. The team adapted Berry and Jones' parental stress scale and conducted the survey from 21 February to 8 March. A total of 220 responses were collected from married Singaporean parents of various ages and family backgrounds.
Parents are still able to take the 5-minutes parental stress quiz at For Love's Sake's website and find out their parental stress score. The average score is 45, with 22 and 82 being the lowest and highest scores respectively. For Love's Sake also has produced bite-sized videos and podcasts to guide parents on their shared parenting journey. These can be found on their YouTube channel (For Love's Sake SG) and Spotify Podcast (For Love's Sake – The Parenting Pod).
About For Love's Sake
For Love's Sake is a social campaign encouraging Singaporean working parents with children aged 0 to 3 to engage in shared parenting as a way to reduce mum guilt. With most families in Singapore being a dual-income household, For Love's Sake saw a greater need for parents to take on shared parenting.
Through shared parenting, spouses will learn to actively communicate their expectations and needs with each other. Not only will this reduce the imbalance of workload on one parent, this also helps the couple to find a more comfortable and manageable pace in their lives. Confirming arrangements and being committed to them as discussed are also elements of shared parenting.
This campaign is supported by our community partners, Dads for Life, Mums for Life, Focus on the Family and is powered by Young ChangeMakers Grant.
This campaign is launched by four students from Nanyang Technological University, namely Elysia Ong, Jayne Ong, Rae Fung and Pang Wen Shuan, as part of their Final Year Project.
* * * * *
Like what you see here? Get parenting tips and stories straight to your inbox! Join our mailing list here.
Want to be heard 👂 and seen 👀 by over 100,000 parents in Singapore? We can help! Leave your contact here and we'll be in touch.