We are excited to bring back our Parenting With Love Seminar series! Last year, it was for new mums and dads with babies and toddler.
This year, learn about how you can prepare your child for Primary School, not just in your child's academic work, but also helping them to navigate the social terrain. Here are our panel of speakers: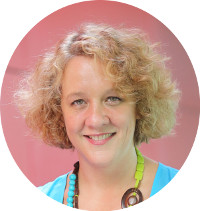 Fiona Walker
Chief Executive Officer and Principal of Schools, Singapore
Topic: Excelling in English

Trained and qualified through the University of South Australia and the Maria Montessori Training Organisation. Fiona has worked at Julia Gabriel Education since 1991 and believes every childhood should be filled with positive experiences and wonder. She works with teams in our centres in Singapore and overseas to ensure our programmes deliver the Julia Gabriel promise.

Lynette Chua

Head of School Support Services
Topic: Excelling in English

Lynette was trained and qualified through Nanyang Technological University, the London Academy of Music & Dramatic Art and Trinity College London. A mother to three daughters, and a lover of reading, Lynette has been with Julia Gabriel Centre since 2002. Lynette works closely with MOE schools in Singapore, designing programmes to suit their language and communication skills requirements.A mother to three daughters, and a lover of reading, Lynette has been with Julia Gabriel Centre since 2002.

Huang Ying
Head of Chengzhu Mandarin Centre
Topic: Tips for Falling in love with Mandarin
Huang Ying was trained and qualified through Beijing Language & Culture University, Beijing Preschool Teacher Training Academy and the Julia Gabriel School of Education. With her team of Mandarin teachers, they have developed a love of both the language and the Chinese culture in thousands of children. She speaks regularly on how parents can support their children's learning of mandarin.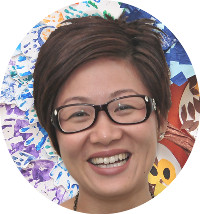 Iris Lim
Principal of Chiltern House Preschool
Topic: Tips for Falling in love with Mandarin
Iris Lim has a Master of Arts degree in Early Childhood Studies from Roehampton University. She first began her career as a Primary School teacher and joined Chiltern House later on as a Kindergarten teacher. She has written a preschool English Language curriculum and two series of assessment books on mental mathematics and English grammar. Currently, as the Principal of Chiltern House, she oversees the running of all Chiltern House centres in Singapore.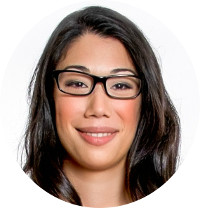 Dr Vanessa Von Auer
Clinical Psychologist of the VA Psychology Center and Principal of the Integrated International School
Topic: Bully Proof Your Child
Dr Vanessa von Auer has a decade of experience and knowledge in the field of child and family therapy as well as special education. She believes that every child and adult has the potential to lead a happy, fun and fulfilling life, and has spent her career helping parents learn effective parenting strategies. She also helps children process their emotional difficulties in healthy ways and has helped families grow closer together. She looks forward to offering her highly sought-after bullying prevention workshop.

Ernest Tan
Author of 'Raising Financially Savvy Kids'
Topic: Getting Your Kids Started on Money Management
From Coconut seller to millionaire. Growing up poor, he knew that he did not want to struggle to make ends meet and did not want his children to suffer the same fate. He was always seeking financial security for himself and his family, so he was always open to trying new ventures and careers and would always work hard in everything that he did. He slowly worked his way to where he is today – a certified Financial Planner and Money Coach. With his 19 years of experience in the financial industry, he decided to share what he has learned in his book, "Raising Financially Savvy Kids", specially written for parents on how to raise money smart kids.
If Ernest looks familiar, that's because you might have caught him on television on Channel News Asia (First Look Asia).
Ernest was also interviewed by The Straits Times in 2014. You can read parts of the interview here.

Learn from our panel of speakers on 25 April, at Mochtar Riady Auditorium SMU Administration Building (Level 5) from 1 – 5pm.
To register and for more details of our seminar, go to thenewageparents.com/parenting-with-love-seminar-2015
Hurry! Limited seats available. Register today!

If you find this article useful, do click Like and Share at the bottom of the post, thank you.
Want more comprehensive info? Check out our e-guides here.